Those who played the original version of MD2, knows that we have extended the character menu and more than doubled the number of playable characters. However, it was still limited for us because heroes like Anakin or Obi-Wan deserved to have more selectable skin variants. This limitation is now a thing of past because we have succesfully added a "sub-menu" for most heroes in the character menu, with more selectable skins.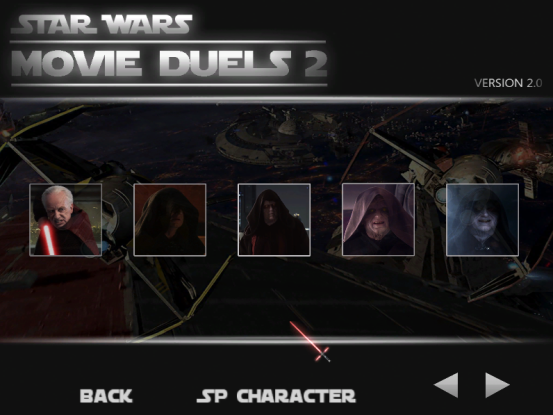 It works simply by clicking on your chosen character, in main menu and then the game goes in to the sub-menu, where you can choose additional skins. This will certainly make your game more entertaining and adds hours of additional fun.
P.S.: Stay tuned for another bug fix that will bring ally/enemy affiliations for custom battles. Thank you for your support!

Your MD Team.