What is Chaos mode in Arcane Dimensions 1.8? Its a new system that will randomize all monsters and change some items and powerups to give positive or negative bonuses on pickup. Chaos mode is not designed to be balanced or fair, its designed to be a fun challenge full of random surprises instead!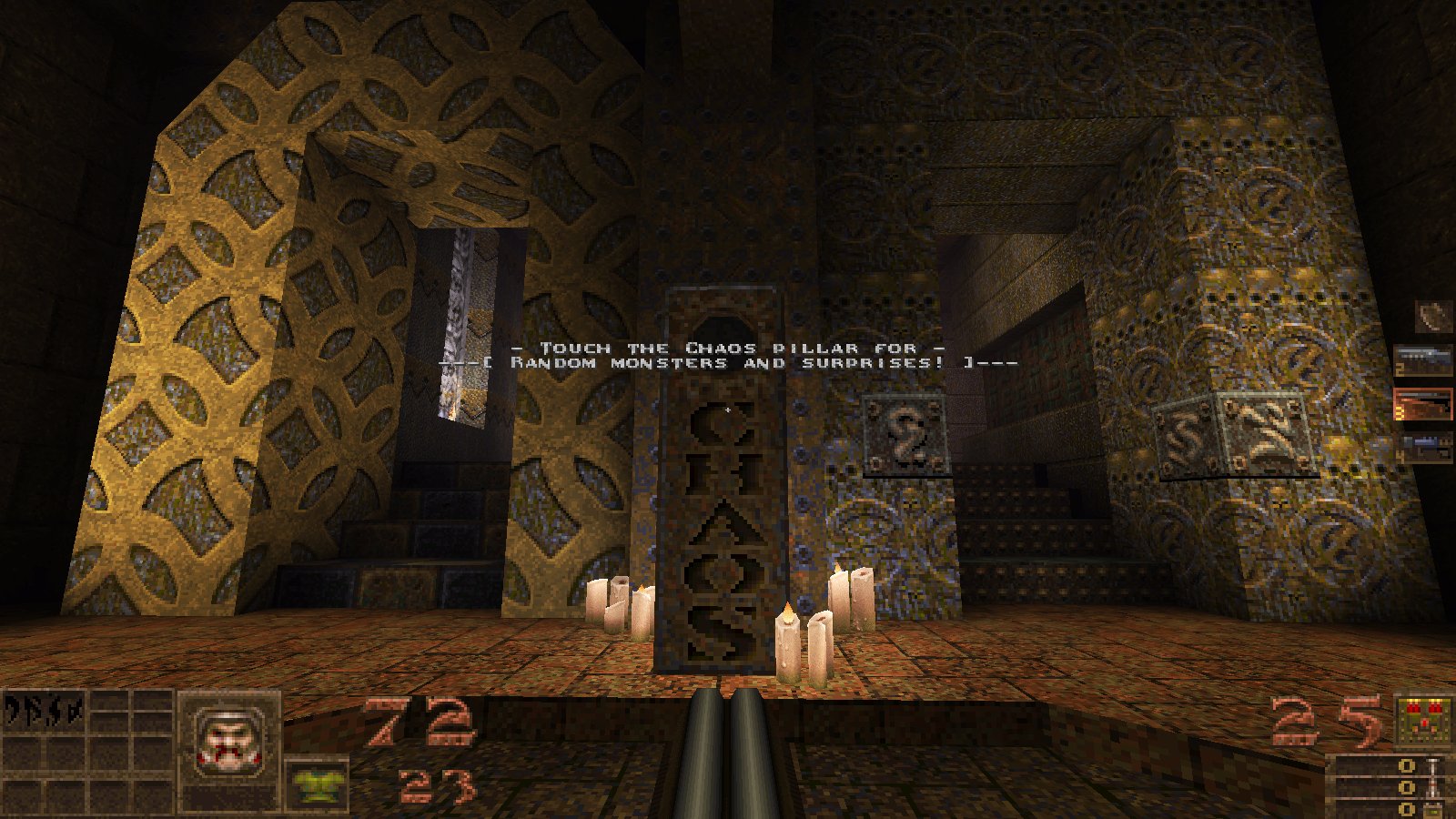 How do I enable Chaos mode in Arcane Dimensions 1.8? There are two touchable pillars in the start hub which can be switched on or off (keep touching them) to give different predefined Chaos levels. The mode will be active until the engine is closed down or reset, be aware that once Chaos mode is active all maps loaded afterward will be changed. (including the start hubs)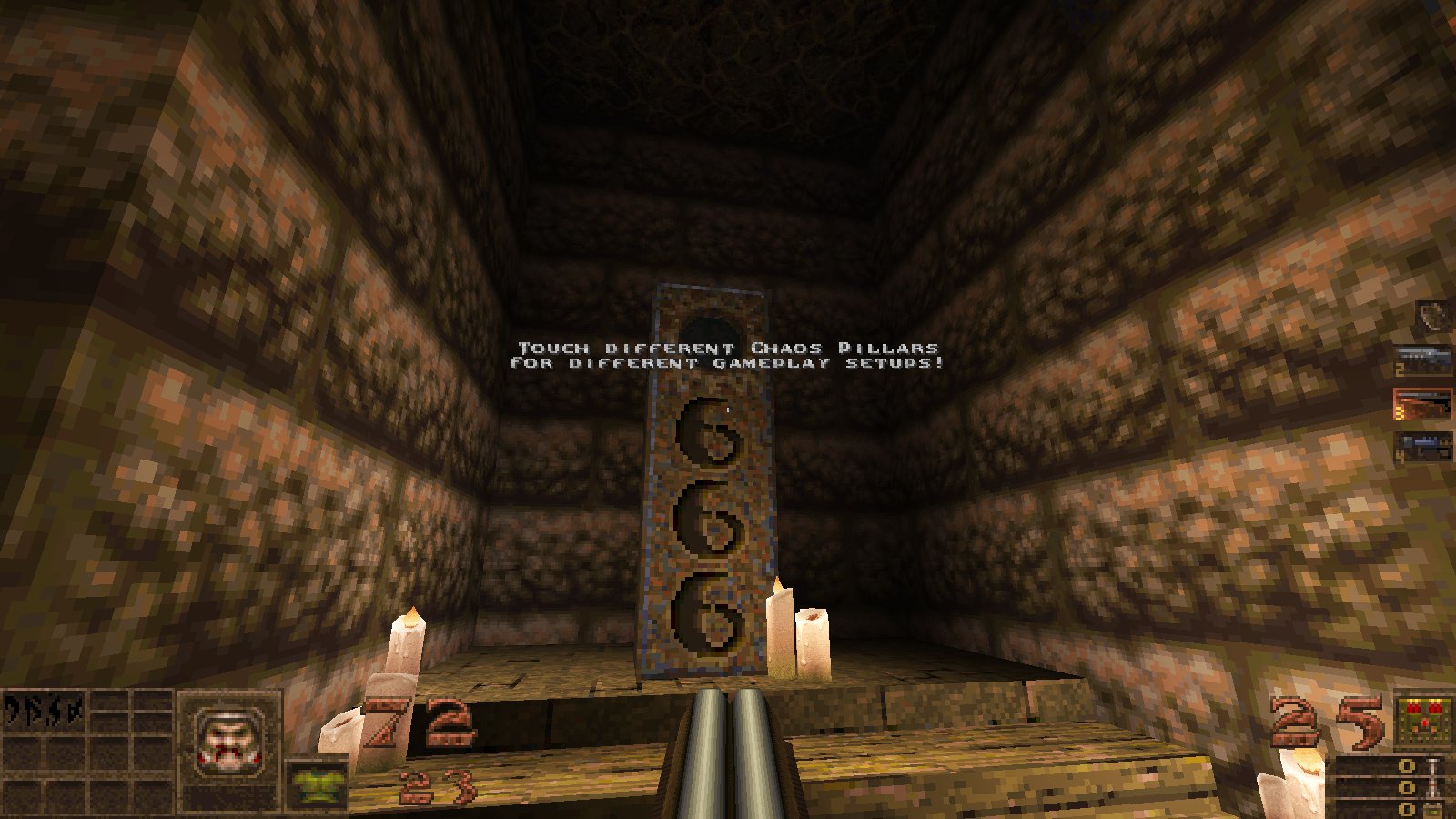 How do I know if Chaos mode in Arcane Dimensions 1.8 is active? The start hubs do have monsters (lying down zombies) and items (small health packs) that will randomize. If you don't want Chaos mode active, close the engine and start Arcane Dimensions again. Be aware that Chaos mode is designed for the original game maps ONLY and most new AD maps will have various technical issues!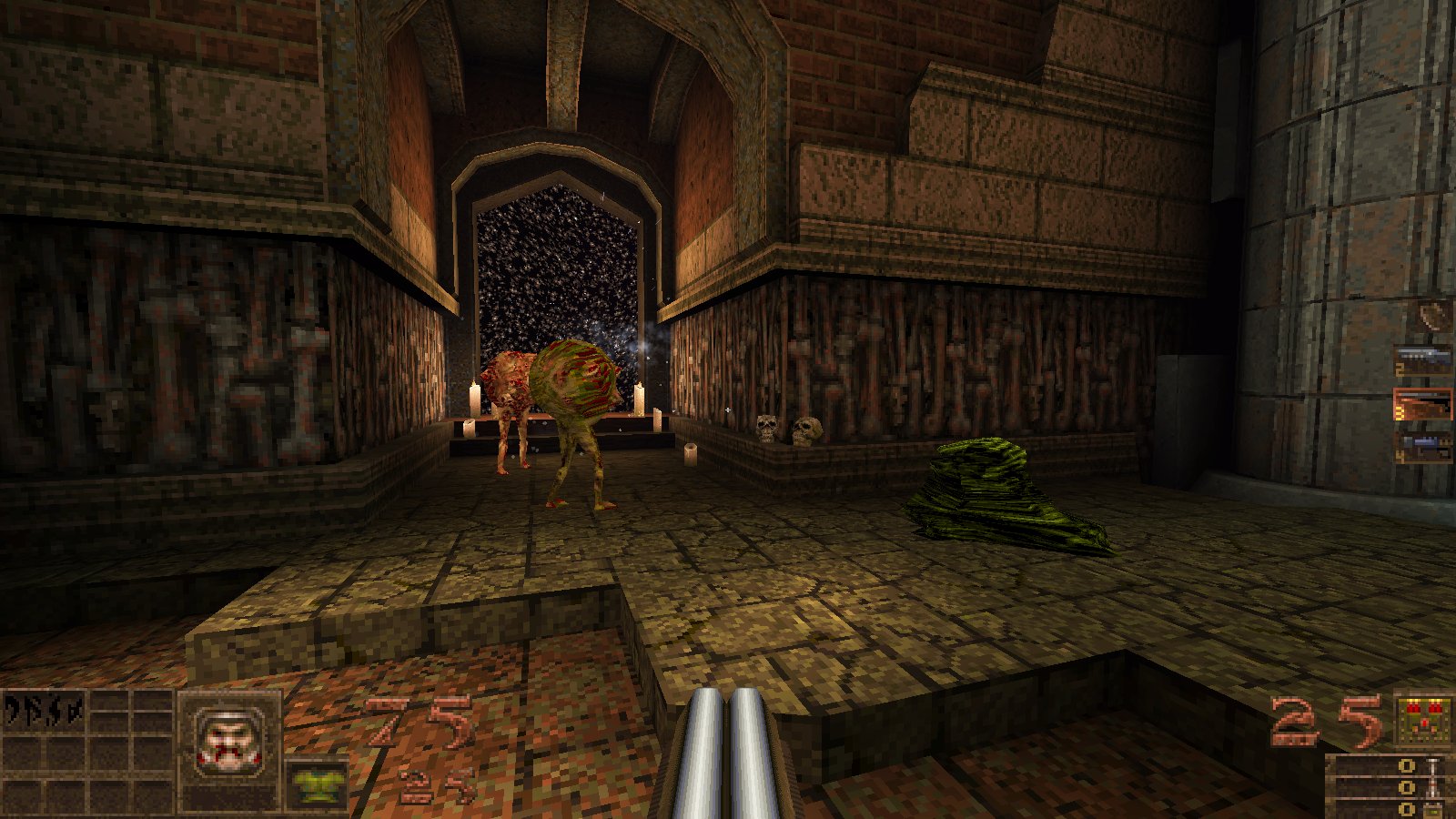 How can I change Chaos mode in Arcane Dimensions 1.8? You can touch the Chaos pillars in the new original game episode area of the start hub or change the console variable 'scratch3' or change the variable in the quake.rc file (located in the root of your AD directory) using a text editor. There are 5 predefined Chaos levels to pick from 1, 2, 17, 18 and 666!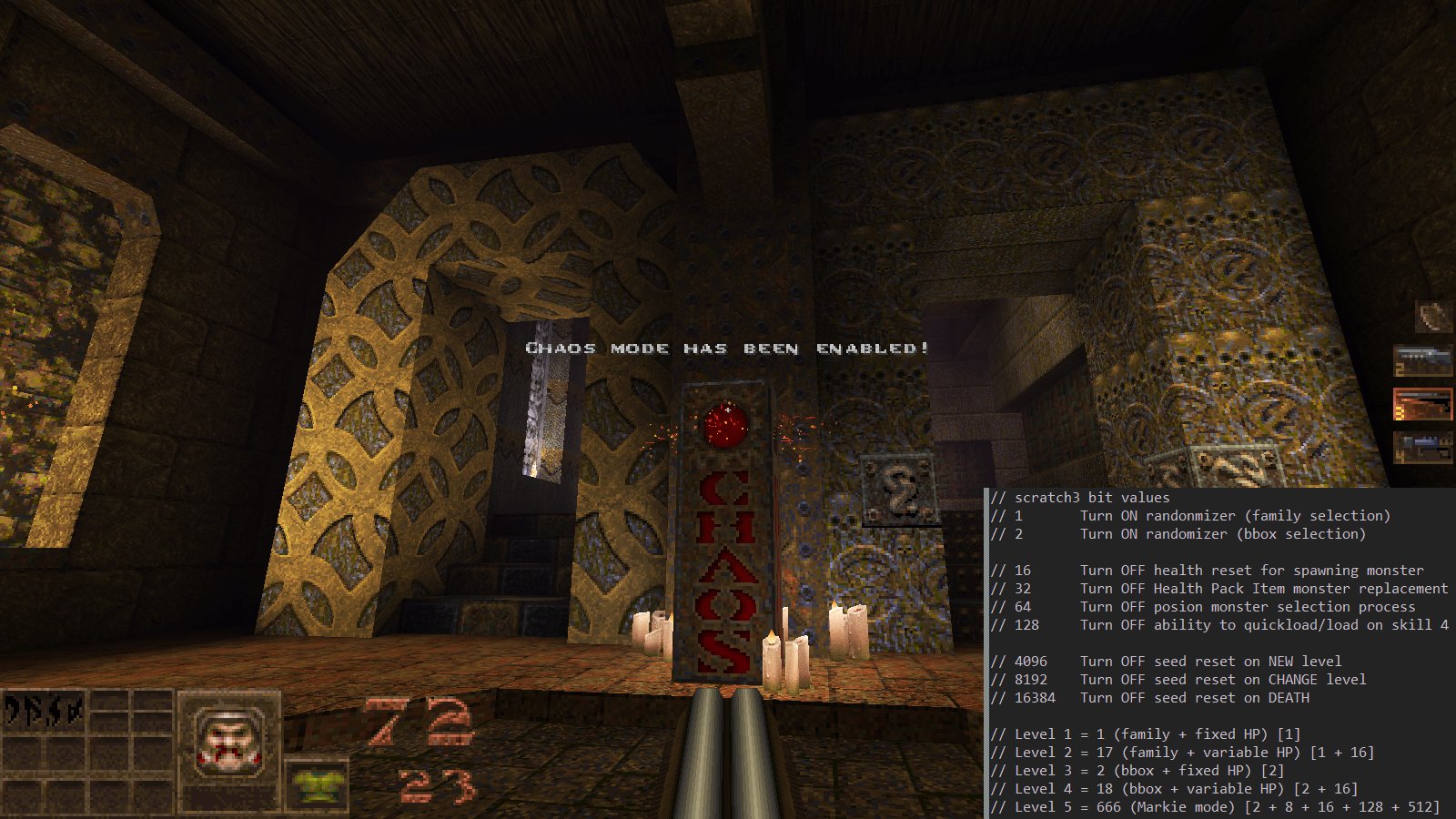 How can I share Chaos mode in Arcane Dimensions 1.8 with others? Each time a map is loaded or changed a random seed is generated and displayed (use impulse commands to show details) on the console. If you set the console variable 'scratch2' to a specific seed number, the system will then start with the same random number setup each time. Changing the console variable to a specific seed number is the perfect way to setup challenges with friends and multiple twitch channels!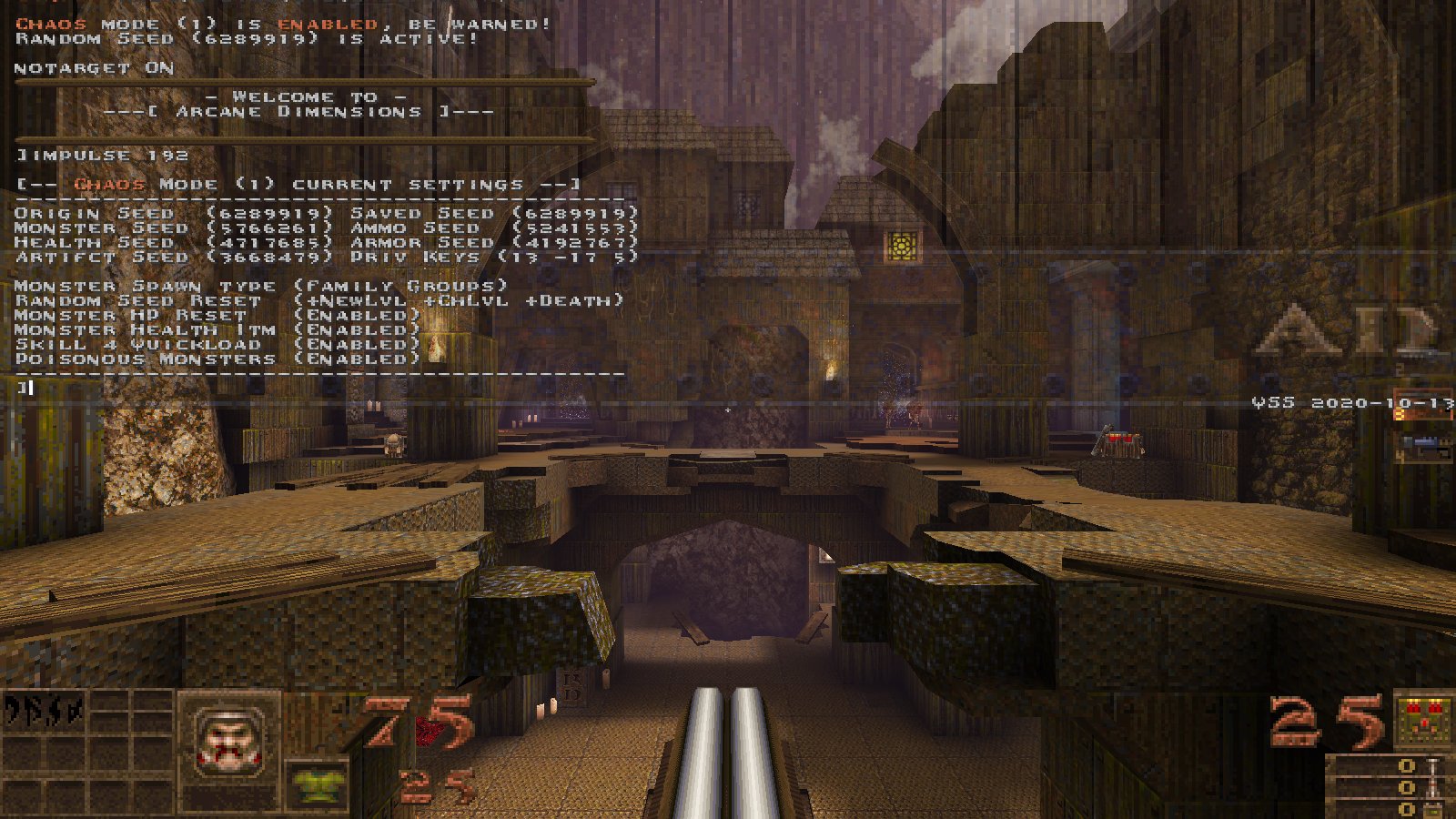 What are the best maps for Arcane Dimensions 1.8 Chaos mode? Any map that has lots of ammo / health items, plenty of powerups and good monster variety. The best id1 (vanilla) episode for Chaos mode is The Elder world, where your worst nightmares come true! Episode 4 can be endless amounts of fun with the large quantity of powerups and plenty of different monster types wanting to be randomized!