Building Block Heroes - Choosing an Art Style
I've received some praise for the colourful and cartoony look of Building Block Heroes. The art style of the game was chosen deliberately, and in this feature I discuss why I chose to make Building Block Heroes look the way it does.
Foundation
I've always had some modicum of talent from a young age due to having grown up playing games and reading comics. Nevertheless, until development on this game began I never was able to produce finished artwork, just rather messy sketches.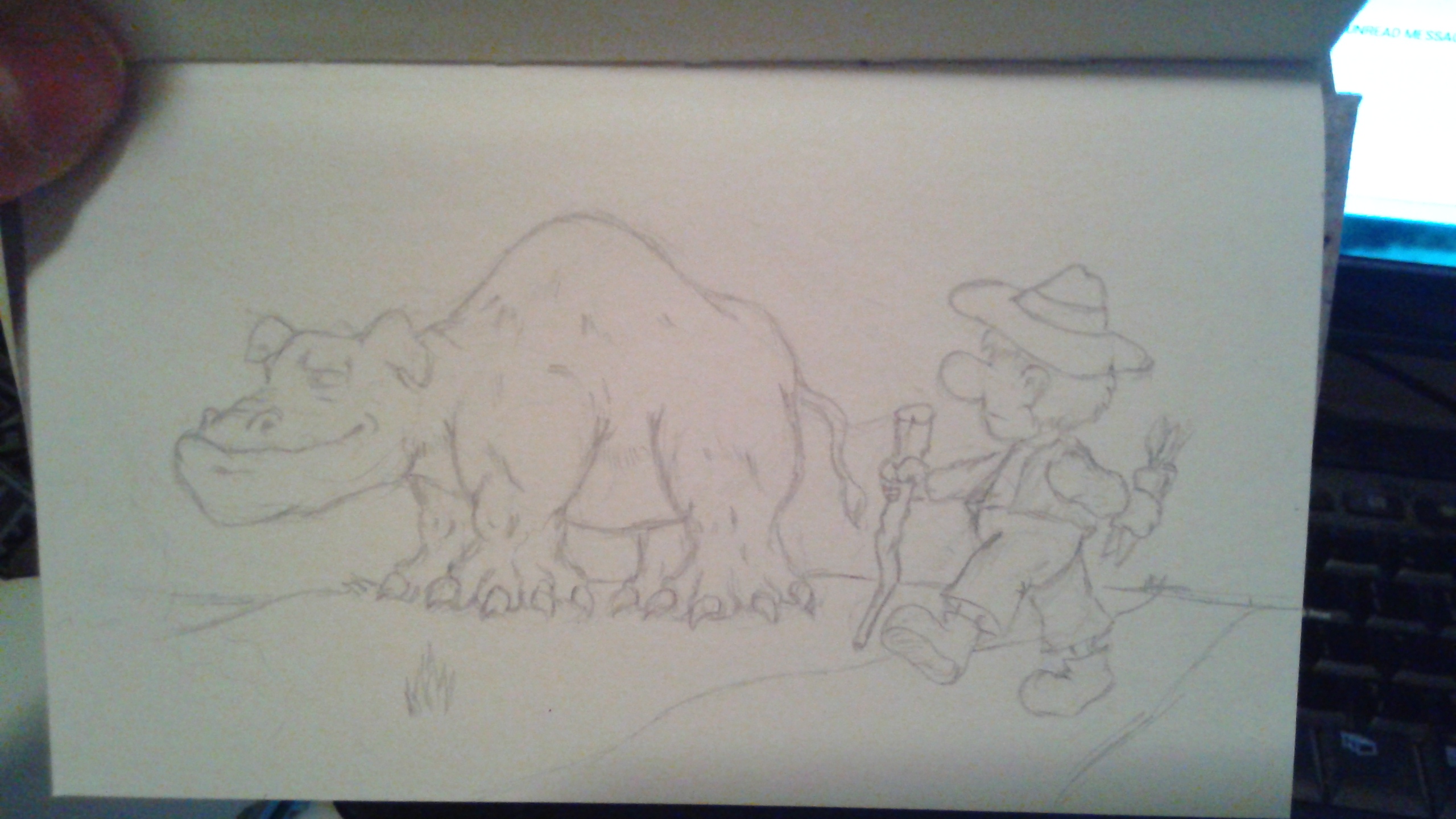 To feasibly produce the artwork for Building Block Heroes, I knew that I would have to learn how to produce finished artwork. Furthermore, I had to learn how to do it on the computer, which I had never attempted before. After purchasing a cheap tablet on Amazon (for about $45 CAD), I got to work practicing digital art.
Pixel Art Failure
I originally intended to produce pixel art due to a perception that it would be easier than producing hand-painted work. I was wrong, so horribly wrong, and my early attempts at pixel art constitute what can only be described as "failed abortions." I realized after about a day or two of creating "pixel art" that it would be too much of a jump to go from sketches on paper to presentable pixel art - I didn't possess the ability or even the patience to do so. The principles of traditional art are far more different from those of pixel art than I thought.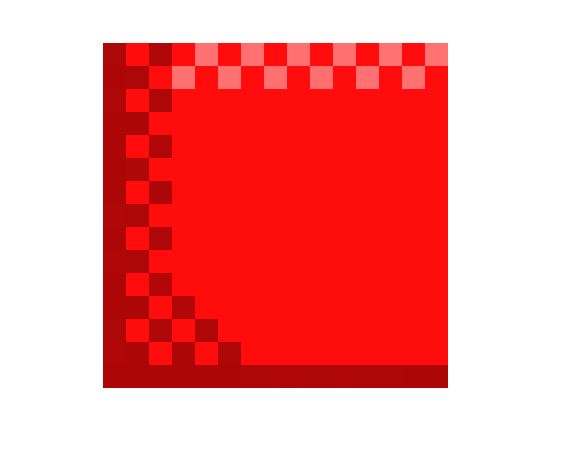 I then decided to go back to the basics. Instead of creating art solely for the purpose of game development, I figured that the best way to start creating art digitally was to first simply become familiar with the use of a tablet. With this in mind, I just practiced drawing as if I was drawing on paper. It did take a while to become used to it - more than once I caught myself looking at the tablet and wondering why nothing was appearing before remembering that the lines would appear on the monitor in front of me.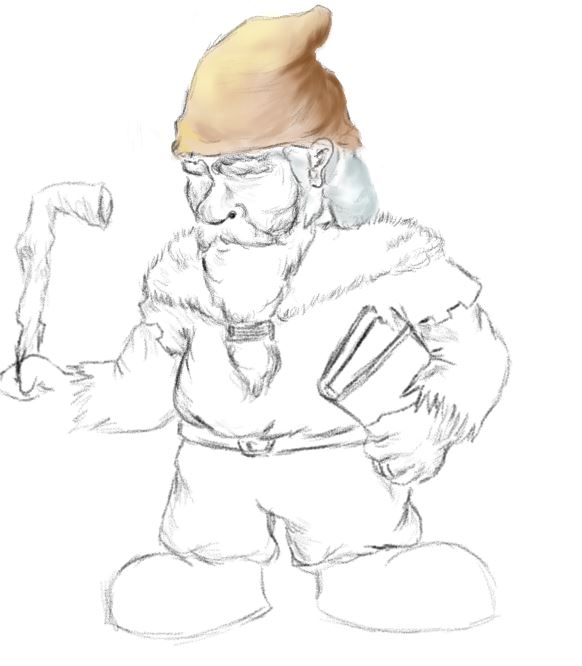 Eventually, I was able to recreate my sketches on the screen after about a week or two of practice. The next step was colouring. This was something that I had no real experience with, even on paper.
Keep It Simple, Stupid
I started off painting simple shapes with solid colours until I became somewhat familiar with it. Things like blending colours, or even choosing the right colours, were new to me and took some time to become accustomed to, especially on the tablet/PC. Nevertheless, I managed to learn a few tricks from this simple practice, such as adding a warmer tone to highlights and a cooler tone to shadow when painting solid colours.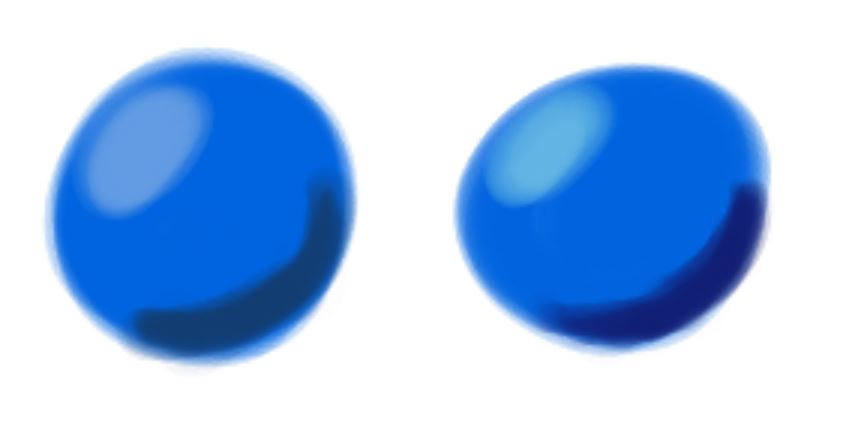 However, once I decided to paint something with more substance - in this case, a tree - I quickly realized that it would take me forever to produce finished art with the kind of detail I was accustomed to sketching. Sketching allows the artist to handwave away a bunch of details and be a bit more lax in terms of things like realistic colour and proportions, etc. Producing finished art was a different story, and the tree ended up taking several days to finish. Given that I was learning on the go AND working solo, I knew I needed to reduce the scope of artwork I was going to have to produce. A man's got to know his limitations, after all.
I looked back at the simple-shape, bright-colour paintings I had produced thus far and realized that they looked vaguely cartoony. Thinking that I could extend this over the whole of my game, I went to "work" watching various cartoons and playing cartoony games to see how the professionals did it.
While such graphics weren't exactly light on details either, they definitely were a lot more creative and wacky in terms of colours and proportions. I knew that such creative freedom would compensate for my relative lack of skill in the art department since I wouldn't necessarily have to worry about things looking like their real-world counterparts. It would also make learning how to produce digital art a lot more fun, as I could really experiment with zanier backgrounds and colours.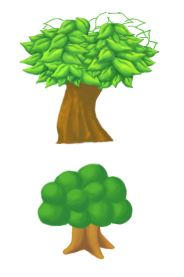 Rayman, in particular, also provided a template for character animations. I had originally envisioned animating my characters with full bodies, like those in Earthworm Jim. I had no experience with animation, however, and I was worried that learning how to paint AND animate might be a steep hill to climb. Observing that characters in Rayman do not have limbs, I immediately realized that using a similar method of character design would make it much easier to animate them.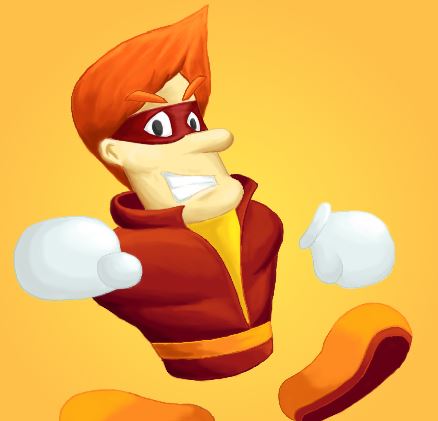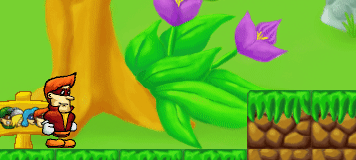 I extended this compensation further by making the enemies in the game mechanical, meaning that I would be able to move the parts individually, rather than having to animate large creatures by hand.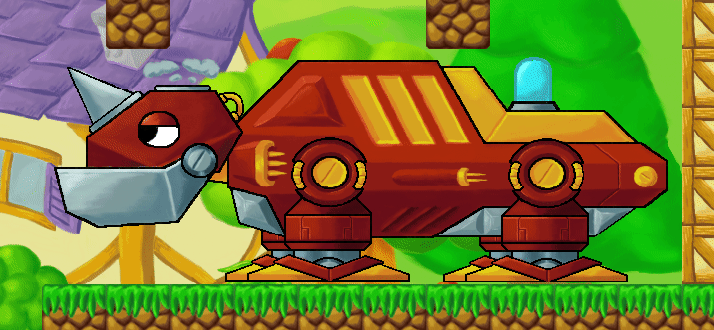 Many experienced game developers suggest starting off with a simple game with small scope for newbies getting into the field. Art is no different, and the appearance of Building Block Heroes is my attempt to produce quality art while understanding and working with my limitations. I was genuinely nervous about whether or not I had managed to end up producing attractive work, and thankfully it seems that I've done so.
Hope this was a fun read!