Welcome to the Editors Choice award for App of the Year 2012. Here the editors of IndieDB have their say on the most prolific apps both released and unreleased to grace our presence over the past year. Please be kind as this is our first year running awards for mobile games, so we are totally new to this. Oh and the winner for Editors Choice Best Overall will be receiving a one of a kind Mobie trophy as a physical reminder of just how amazing their app actually is.

Our poopie cameras really do not do it justice!
Without further ado, here are your winners for App of the Year Editors Choice 2012.

Interaction is a complex and strange beast, it could be as simple as removing traditional controls or as complex as breading a new strain of camera controls. Interaction is not limited to just what lay between the device and the chair. The winner of this award needs to reinvigorate our perception on how video games should be played, and Organ Trail does all of that and more.

Crossing america used to be a different experience, once a humble and painless expedition now is a perilous zombie filled trek, Organ Trail will change you. Based on Oregon Trail, Organ Trail has players make their way across the united states, you will have to make choices which will eventually take a toll on you and your companions. Who will live and who will die?

To say that a game is creative in it's design is a little like saying it is hip to be different (sometimes). The app needs to stand out from the pack in both the direction of the gameplay and the overall look and feel of the project. And Super Hexagon is one of those games.

I have heard Super Hexagon described as a time hole of concentration, look for too long and the world around you will slow down. 10 seconds feels like minutes of gameplay, it is like you can actually control how fast your heart beats. Super Hexagon is just a simple rhythm game, but it also might be the secret of eternal life as well, experience this if you think you can handle the pressure.

Just about anyone can create a world in a game, you could simply say this boxed room is a world and be done with it. That will not cut it for Editors Choice. To even be considered for the Worldly Award you must first create a world, then fill it with lore, places to explore and no shortage of a looming threat helps as well. Waking Mars is a fine example of this.

In Waking Mars the player is tasked with bringing life back to the red planet by experimenting with ecosystems found deep within natural cave formations on the planet's surface. It is also worth mentioning that game is actually really fun, the PC version has far more content but as something to do on the move, nothing comes close to the depth that Waking Mars offers.

Art direction and style is very elusive, sometimes it is used to make up for the lack of skills, other times correct use can create feelings or drive player intentions. To even be nominated for the Visuality award mods need to have either represent a style or present a new one that is unique. Lost Wind 2: Winter of the Melodias proves that it is all possible.

Visually striking is not something we often use to describe mobile game, Lost Wind 2: Winter of the Melodias is just beautiful, everything has a playful, airbrushed feel, completing an aesthetic unique to this title. Our eyes agree that this title defines what the visuality award stands for.

Music can be used for so many different applications, within movies it is used to influence how the audience is supposed to feel during a scene, in a game it could define a game's genre. The use of music can not be overlooked with games, some make better use of it then others. To win this award the game needs to have music be intertwined into the game and have a kickass OST too boot. Beat Sneak Bandit is that game!

We decided that the best use of music has to go to Beat Sneak Bandit, the game uses the beats of the music as cues to plan your theft in oddly loud techno filled dance banks ...uh, makes Beat Sneak Bandit extremely charming and engaging, contrary to actual thievery.

New unreleased mobile games appear all the time, it takes something really special to announce and make an impression. You need to have something considerable to show, have an intriguing presence/idea and capture the attention of a large audience not just on IndieDB. Star Command did just that.

Star Command is an upcoming spaceship-simulation-adventure game where you build an interstellar starship of your own unique image. You choose the colours, the hull types, the size and most importantly, who and what goes inside. What excites us the most is the overall charm of the game, redshirts will die that you can be very sure of.

3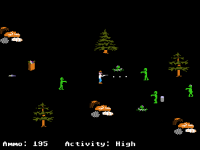 Organ Trail
Organ Trail is a retro zombie survival game. Travel westward in a station wagon with 4 of your friends, scavenging for supplies and fending off the undead. Members of your party might die of dysentery or you might have to put them down yourself when they get bit. Packed full of zombie mechanics, themes and references, this is a must have for any zombie survival fans.
2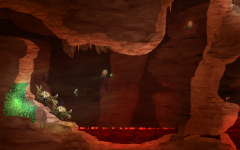 Waking Mars
In 2097, life is discovered on Mars. When your mission of first contact becomes trapped by a cave-in, you must master the alien ecosystem to survive. With time running out, you will make a decision that determines the fate of a lost planet.
1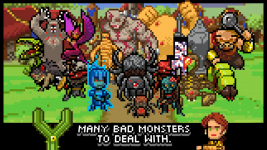 Knights of Pen and Paper
What is better than having a fantastic DnD night with your pals? How about taking that experience to your mobile or tablet? Knights of Pen and Paper is just damn good. You take the role of both the dungeon master and all the players at the table, you decide where you go, what quests you take and how you fight. The game is bursting with content that is designed to be played over long periods of time. You MUST pick this app up.