Crytek Releases CryENGINE®3 SDK Free-of-Charge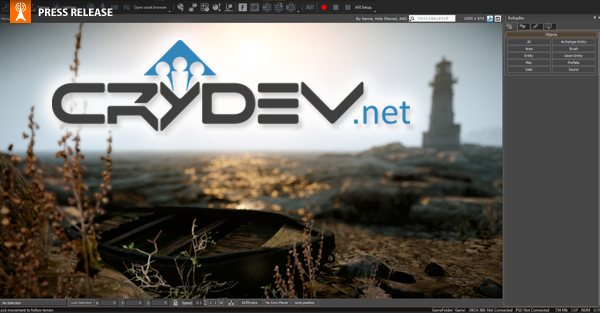 First announced back in April, fast forward a few months and it is finally here. Crytek has released the Free-of-Charge CryENGINE®3 SDK , the same tools that have been used to create their next generation AAA game Crysis 2. (For PC, X360 and PS3)
Crytek wrote: It includes the CryENGINE®3 Sandbox™ level editor, a production-proven, 3rd generation "What you see is what you play" (WYSIWYP) - tool designed by and for professional developers.
According to Crytek you will have the same tools that commercial licenses can use. It allows you to create a game from scratch. Crytek also ensures us that the SDK will be updated regularly.
If you want to release your game onto platforms other than PC, or you need access to CryENGINE 3 source code you will need to contact Crytek.

With the release of the SDK Crytek encourages developers to use their engine and hope it will attract new (Indie) companies.
License costs:
The SDK can be used for free if you want to create non-commercial projects such as games, school projects, movies and so on and so on.
If you wish to create a commercial game, for example an Indie game, Crytek is offering a royalty-only license model where Crytek requires 20% of the developer's revenues from the commercial launch of their game.
Download:
The free toolset is available for download on ModDB or at Crydev.net