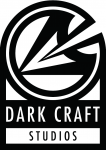 I've given a lot of thought to the extremes over the month of September as I doubled down on my personal life and issues going on (Car crash, financial issues, and so forth.) and I realized that perspective is key to things. It could always be worse. In that sense, Triptych could be worse. The problems that I talked about were staring me down and are still legitimate, but I've resolved to release Triptych by the end of the year, in whatever state it may be in, as I race to fix as many of them as possible. This is not to say an unfinished product will be canned, this is to say, "enough".
Enough of what? Triptych has been an ever evolving project since it was conceived. It's been rewritten countless times and expanded upon, trimmed, than expanded again more times in the last two years than I care to count. Enough of that. By the month of December, the place where I find Triptych is in will be where the community gets it. I need to challenge myself to put my own foot down.
Triptych has torn a lot out of me emotionally. It's challenged my self confidence in writing and level design, it's brought open some emotional wounds as it's traveled with me for two years of life. I've poured my frustrations and downward spiraling emotions into the crypts, graveyards, forests, valleys, and horizons and painted landscapes that I feel portray some things I was struggling with and, by exchange, the character's are as well. My knees were kicked in by the issues I talked about on the last news post, but I'll crawl to the release if I have to.
Worth noting, we actually achieved all of our stretch goals in August. That is to say, when we release Triptych, we will also plan to:
1: Release all the story material/scripts/voice lines alongside the mod
2: Ian and I will record commentary over a playthrough of Triptych and talk about the writing process and history.
3: A Triptych Demo will be released two weeks before release, of to-be-determined material.
4: I will add a four hour developer commentary to the release of Triptych, activate-able in the install. I will talk about, well, everything.
5: Ian and I are going to write 10 short stories in the Triptych canon fleshing out the backstory, side characters, and more. This will come on release day as well.
Some further notes,
Triptych is an interactive story. Period. Right from the horse's mouth. I know I promised adventure, but what am I to do? Machine for Pigs promised horror. Look what happened there. Sometimes, like our studio or chineseroom, you can get stuck in a niche if you're decent at it. I don't believe I'm excellent or even good at what I do, but I know it's better than the alternatives -- nothing. I create interactive lovecraftian horror stories, and I'm going to do that here. If walking in a straight line,
The voice acting will stay how it is, hammy as it may be. I've contacted one of the VA's to re-record a substantial chunk of lines for quality purposes. The rest will have to stay. No recasts, no rewriting -- "Enough."
I've retracted my plans for a demonstration. I believe giving the community what they already tasted last year will spoil what remains of the enthusiasm behind the project, and I insist that the next release be all or nothing -- getting the full Triptych, rather than, "Just waiting for the dinner all over again" as a friend put it. Chapter 1 is incredible, but if people play it and just sit on their hands waiting all over again... well, I don't think they will.
So... where IS Triptych now?
The mod is actually done and could be played from end to end if it were released now. The issues that are frustrating me are the quality of the voice actors, the linearity of the levels, and the brevity of the whole experience. I am not confident in the continuity, the cohesiveness or the way it 'feels' to play. I will spend the next three months polishing the level design and extending it, crafting a brand new sound stage engineered from the bottom up (Having played Machine for Pigs, Outlast, and Lone Survivor, I've released the sound sucks in Triptych) and having some key lines re-recorded by the actors.
I am also pretty sure the community has no idea what the hell Triptych even is, so I'm going to scrub all the previously meta trailers and make some decent ones like Newport had where people can actually get a sense for it. I'll also post some articles in the feature box describing it, and try to hook up some pre-release tester videos so people can spread "hype" or just plain old information about it.
See you all at the end of the month when I give a milestone on where I'm at. Also, I'm serious about that sound designer thing. If you or anyone you know is interested in helping me create a soundstage, get in touch!