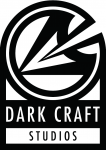 Around May, Triptych hit a stage in it's development phase where everything was finalized and ready to go after extensive layering in the level design department was finished, which got projected to a Q3-Q4 2013 window. However, I'm the only person working on Triptych in a visual or game play sense. The fact that I doubled up on jobs in the summer and had more financial obligations to pick up, etc, I have barely found the time to design it in a 50-60 hour work week cycle for the summer. All the writing is done, the voice acting is done, it's just that the game is far behind the completion rate of the other departments who have all moved on to other things.
Triptych received a soft, private alpha in June and was received to very poor reviews. Another one occurred in August with more finished builds of Chapter 2 and 3, very ambiguous and lowly advertised sections of Triptych to the public up to that point. The results of the internal beta led me to be confident that Triptych would not meet expectations, by fault of sheer scope in the script vs manpower able to achieve those results in a real form. The main complaints are ones I echo,
Nothing to do beyond literally walk straight and listen to eerie or see eerie things. It is a visual novel even more than Worry of Newport was, an aspect that terrifies our players because Triptych was advertised as more of an adventure. It is, in the script, indeed, but level design compromises because of the one-man team led it back to the roots.
Voice acting is a primary concern across the board and some of the conversational pieces in Chapter 3, pivotal moments of the story, are simply /not there/ emotionally. Do you guys remember playing Symphony of the Night and listening to Dracula and the protagonist talk in the most exaggerated silly voices to a water-leaking script? A beta tester sad, verbatim, that was the experience in Triptych. Of the thirteen testers, not a single one of them had something good to say about how the actors put the story across.
Length of the experience is measured at about 4 hours condensed due to level design constraints, with about 3 hours of that being in raw voice acting. This means a constant barrage of information and reading to do, with almost no filler in puzzles, combat, or stealth. The lean diet lends to rabbit starvation; there is nothing to do but the story, and that can lead to exhaustion on the player's part in trying to handle or figure it all out. Six of the testers, very patient fans of Worry of Newport, gave up halfway through Chapter 2 with fatigue.
As a developer and writer I have lost much of the passion I had for Triptych, and the integrity I felt was in the script no longer sits with me because of the way it is represented. I am entirely confident with Chapter 1 and it's flanking cut scenes, and may honestly just release them as an incomplete thank you to the patience of the fans and to show what "good" elements came out of Triptych. But because of the severity of the issues we're talking about coupled with the fact they all fall on one person's shoulders who is just too busy to cope with it, means that Triptych might not be raised back from the dead. I am never one to release half finished projects, and I have had to bite the bullet and cancel on good ones before (The First Stone; Anthology of Horror) so I might just have to do it here as well again.
The final fate of Triptych will be decided October 1st. I will take this month off to think about it and weigh the pros and cons of fighting uphill to the finish line. Expect a demo in the next few days, in the mean time, as promised, of Chapter 0, 1, and 1b.