"Equality is a chain, like obedience. Like fear or uncertainty or self doubt."
-Darth Bane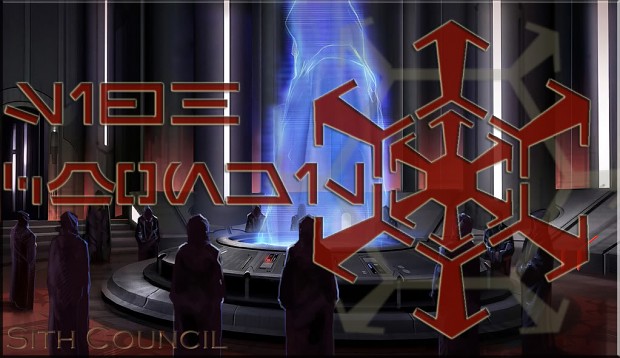 The Emperor: Lord Sion (lord_of_pain)
The Dark Lord is in command of the entire Empire, from the Council itself to the citizens that live on our worlds, he deicdes their fate. The Dark Lord is normally the most powerful of the Sith Lords, and the most cunning.
Sith Fist: Lord Sion (lord_of_Pain)
The Sith Fist is responsible for the Sith Military, and is called upon when War breaks out. He is normally one of the best tacticians in the Galaxy, and his skill with a lightsaber is almost unrivalled. His presence alone can change the tide of a battle, or even a War.
The Sith Head of Intelligence/High Inquisitor: Lord Jester
The Sith Head of Intelligence is responsible for every Sith Agent in and out of the Empire, and is also behind most of the Assassinations and Sabotage agaisnt the enemies of the Sith. The Sith High Inquisitor is responsible for hunting down and killing Traitors, Jedi and Enemy Agents, aswell as responsible for gathering knowledge regarding the Force. The High Inquisitor is a very powerful Force User, rivalling the Emperor himself.
Head of the Moff Council: Loяd_Ρrʌжis
The Head of the Moff Council is a very important figure indeed. The Moff Council is composed of numerous Grand Moffs, all Governors of an Imperial Sector. They report any problems, voice their ideas and concerns to the Head of the Councl, who in turn speaks to the Inner Council and the Emperor himself.
Sith Headmaster: Darth Fenris
The Sith Headmaster oversees the numerous Sith Temples and Sith Accademies throughout the Galaxy, and is also responsible for the vaste Sith Archives on Korriban, and also serves a minor role in protecting and filling the Emperors Personal Archives in the Imperial Palace on Coruscant. He is the Grand Historian of the Order, recording each and every event in his Holocrons for future generations of Sith to read and learn.
Advisors/Honorary Members:
Advisors are chosen by the Emperor himself to ascend to the Inner Council and voice their opinions. Although they have no official Power, they have alot of influence due to either a past position or past events.