This week has been a little disrupted and the next two weeks are going to be worse, because I'm moving house. However:

Dust Bowl
Dust Bowl is a multiplayer map I'm working on, and I'm pleased to note that it's not just random lumpy hills scattered around like current the Test Map! It's a large sandy crater with repair pads around the perimeter.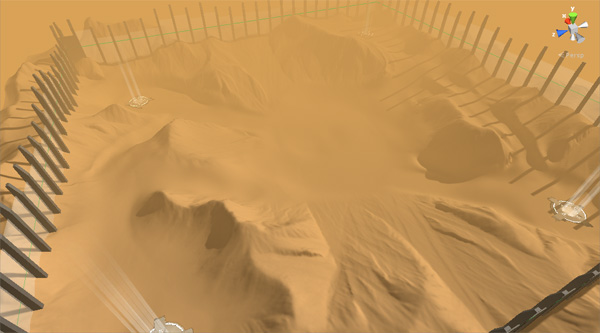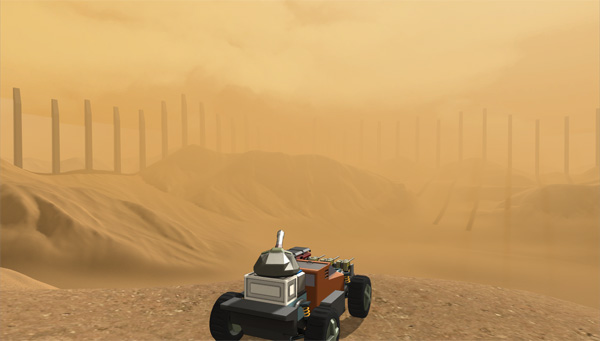 It's around 1km per side, which is pretty significant. Looking across the crater, a vehicle on the other side can be hard to spot, and not just because of the dust.
Repair pads send up a beam of light, and allow you to call for evacuation to the build screen where you can repair and rebuild.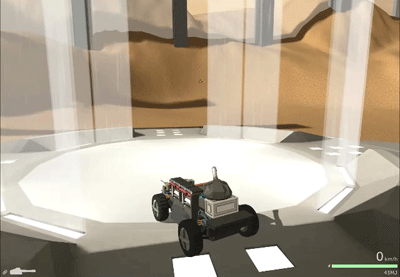 The pillars of light also make repair pads easier to find when hidden behind terrain. On this map, two repair pads have decent shelter from surrounding hills, but it's a steep climb to get there. The other two pad are more easily accessible, but more open to enemy fire. As always, things may changed based on future play testing.
That's all for now!