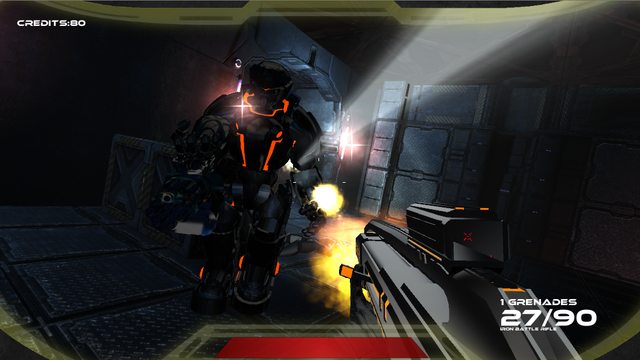 Video Trailer:
After over a year of hard work, I'm proud to announce the release of Paragon Evolved's Alpha Demo.
This demo will give you a taste of Paragon Evolved's intense combat as you fight off waves of hostile machines. It features:
- 5 weapons, ranging from reliable pistols to time-slowing anti-material rifles
- 6 enemies, including nimble soldiers and hulking bipedial tanks
- Over 100 combinations of attachments and upgrades
- 3 Maps
When you're done playing, we'd really appreciate your feedback. Head on over to Paragon Evolved's forums and tell us about your experience!
Links:


Controls:
WASD: Move
Double Tap WASD: Dodge
LMB : Fire
RMB : Aim
Q : Grenade
F: Melee
E: Interact
T: Open Doors
Space : Jump
Tab/Mouse Wheel : Switch Weapons
Instructions
1. Extract the content of the .zip file to your desired location
2. Open the "ParagonEvolved_Demo1.exe"
3. Enjoy!
Tips:
1. Find the Store. Use the Store!
2. Grab an armor-piercing weapon early!
3. If you don't need a health pack you find, leave it until you really do!