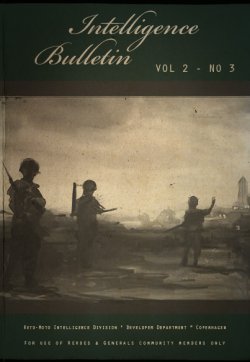 We've now jumped into Alpha-stage 2, where we've begun to test our new live servers, which is where the public version of Heroes & Generals is to be played when launched.
Yesterday we had our first server-stress test and it went quite well. We sent a reminder mail to all who had activated their Alpha-key and asked them to join a play session.
It was our goal to have 100 concurrent users, and we peaked at 75 simultaneous online users. For the next play session we wish to reach 100+ concurrent users, which means that we'll send a new batch of Alpha-keys tomorrow!
We experienced some issues regarding slow download, startup in fullscreen crashed for some, firewall and Norton blocks the game and we also had a few server-crashes. We're looking at all these issues and try to solve as many of them as possible before each new play session, but we cannot promise to fix all of them, as some of them need more long-term fixes and can't be hotfixed.
And to all who helped us out at the play session yesterday: thanks a gazillion!!!
The next play session is Saturday the 21st of January at 19.00 UTC.
So if you already have an alpha key or receive one tomorrow – login at the play session, play the game and help us make it better!
Clans should not expect to receive a key for the play session tomorrow though – we're saving you guys for one of the later play sessions in one of the coming weeks.
Developer Blogs This Week
We have a new build of Heroes & Generals online on our new live server with lot's of new stuff and we want all who have received an Alpha-key to help us test it! Read More
Each week we'll feature one of the developers from the team and tell you a bit about who they are and what they are working on. This time it's our incredibly super-fast mastercoder, IT Architect Prakash Prasad aka. Reto.Indusninja. Read More
Team Debriefing
Design
Reto.RedBjarne, Game Director
"- bugfixing backgroundfx
- serious optimizing of campaign map
- various skin updates"

Reto.Fleck, Level Designer
"MIA"

Reto.Robotron3000, Community Manager & Game Designer
"I've been tweaking, polishing & pushing bits around to prepare for Thursdays test and I am getting a new round of weapon tweaks setup so they can hopefully be deployed soon."

Artists
Reto.Hr.Wille, 3D Artist
"This week I have been working on Halftracks, the German Stug III tank destroyer and have just started getting the new US M18 Hellcat tank destroyer ready."

Reto.Mato, Lead Character Artist
"I'm making tweaks and minor polish to various uniform parts."

Reto.Owleater, Character Designer
"Birthday leave"
Reto.Colding, Lead Animator
"This week I was a bit low from my PneUmonia but managed to do a lot of driver/passenger/gunner poses for the rest of the vehicles… still needs some code implementation on the gunners but moving along… also did a swim and treadwater animation :D"
Reto.Dave, Environment/Props/Concept Artist
"Been working on the new factory level this week as well, with new propbs, added dirt decals for the floor and walls. It's all coming together nicely! :)"

Coders & QA
Reto.Goonstah, Programmer and Technical Lead
"Been keeping myself busy with the live server, getting ready for the tests we're running this week and the next."
Reto.Chrestangen, Flash Programmer
"Started fixing aircraft assault teams and a stacking solution of multiple assault teams in the campaignmap. The regular fixes, bugs, meetings and office stuff was also maintained."
Reto.Placebo, Code connoisseur
"All week spend on creating an intermediate layer between Database framework and Strategy Game server code."
Reto.Hal9k, Render Programmer
"* Live server setup
* Queueing mechanism for action games"

Reto.Ogssan, Gameplay Programmer
"When i wasn't doing small tweaks and bugfixes i worked on assault teams and getting the characters synced with the warserver."
Reto.Leto, Gameplay Programmer
"I'v have been working on the effects and effect tools. I have also gotten a bit further with the vehicle physics \o/"
Reto.Murphy, Senior Programmer
"- worked on performance logging for the live server
- worked on the lockmanager for our database
- been complaining about this and that for at least 2 hours!
- made the flash client download from the cdn"
Reto.Injection, Senior Programmer
"bandit, game server, protobuf fixes."
Reto.Splixxen, Lead Tester
"- Get ready for Stress Test 1
- Test the fixes for the new Game server
- Test some more..
- Handle feedback from testers.
- More testing..
- Trying to figure out what to write in my upcoming blog."
Reto.Prakash, IT Architect
"* Working on optimizing the amount of data transferred and processed on the backend for the strategy game
* Backend services for searching players, adding friends, removing friends from list and viewing the list of friends
* Adding a chat channel and removing a chat channel from the player's list
* On-going work on flying squadrons – their movement, attack, join battle and return to originating airfield"
Reto.Vashu, Flash Programmer
"- Friend's list implementation begun
- Layout and structure finished in 1st iteration
- Searching and adding friend's implemented- Changed my work focus this week to other areas of the Strategy game.- Restructuring of Work Effort
- Test focused – development
- Plan to get Strategy game out to players
- Statistics for War is Over screen work begun
- Choosing a war screen work has begun- Begun work on improving chat behaviour"

Sound
Reto.Draebesmoelf, Lead Sound Designer
"This week has been a mixed bag of taskes. I have adjusted and edited vehicle sounds, added a new explosion sounds for armor piercing shells fired by the tanks, created sounds for the M2HB Browning machine gun, and then some…"
Reto.Lord, Audio Programmer
"- various fixes to flash client.
- starting working on the flash client side of the updated logic."

Management & IT
Reto.Topo, CEO
"Bits and pieces and everything this week. And we also held a pleasant board meeting this week!"
Reto.Hansg, IT Admin
"- made pretty graphs for the server monitoring (not all done yet)
- researched hosting solutions and prices in US
- fixed our printer
- tested the game"
Reto.KenSolo, PR & Marketing Coordinator
"Part of this week I was home sick, but when I wasn't – I worked primarily on planning the current test-phase. I've also looked a bit more on our communication strategy and are now preparing a can of new Alpha-key invites for the upcoming play session Saturday! :D"
NOTICE
The Intelligence Bulletin is designed primarily for the use of the members of the Heroes & Generals community. It is a vehicle for the dissemination to them of the latest information received from Reto-Moto Intelligence sources about the development of Heroes & Generals. Readers are invited to comment on the use that they are making of the Intelligence Bulletin and to forward suggestions for future issues.
Reto-Moto Intelligence Division,
Developer Department
Sign up for an Alpha-key here!