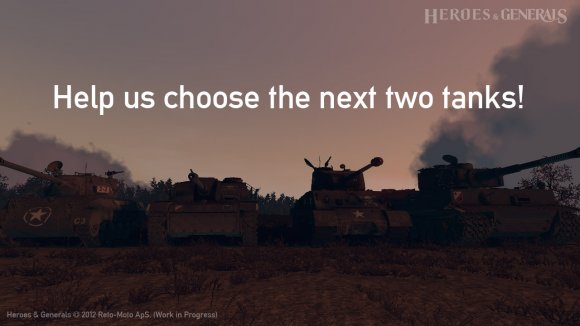 We wish to add one new tank for each side, so instead of having us just choose a new set, we wish to ask you, our beloved community, for help. So if you could choose the next two tanks to enter the battlefields of Heroes & Generals what would you pick?
It has be light to medium tanks, preferably light and you may only choose tanks which were active on the west-front. You can only choose one for each side (German and US).
The process of adding new tanks to the game is not just something that happens overnight, so we really want to be sure that we choose the right ones.
Help us choose whats next, by posting your suggestions in the forum here.
Sign up for an Alpha-key here!