Hello everybody, it has been a while but we made some very good progress, read below.
A major step forward was that the core team now consists of two people. Please welcome a friend of mine which is a Unity Programmer and has been working on some titles already. Recently he was working on Might&Magic Legacy by Ubisoft.
His craft will help to push the content and quality of this game forward. One issue I had was that I was responsible for so many things and now I am able to focus on single topics at a time.
Follow us at the Crowblog.
Recent Updates:
People management enhanced
Extending energy system
Implementing Citizens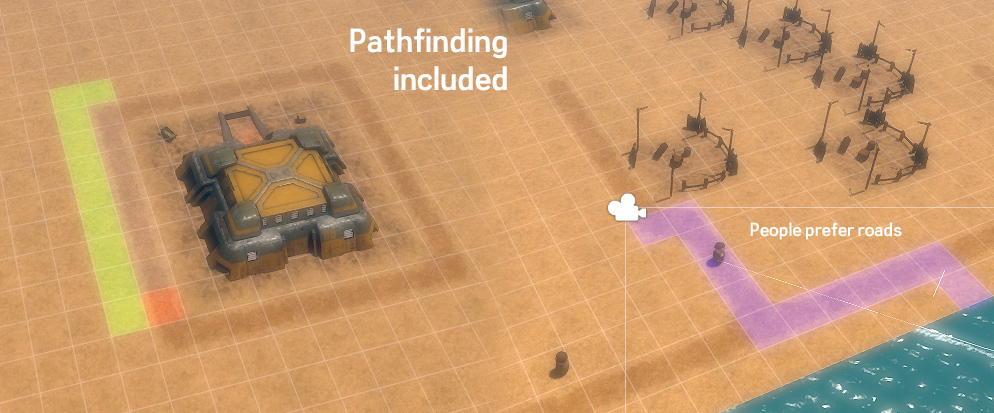 Some of the recently implemented features are:
- Building placement included (Validate, rotate, register)
- Pathfinding for street layout and citizen movement
- Citizen AI (Walk, construct buildings, consume water and food)
- Basic features like Loadings-screen, game pause and main menu
- Map and terrain data is defined by 2D Grids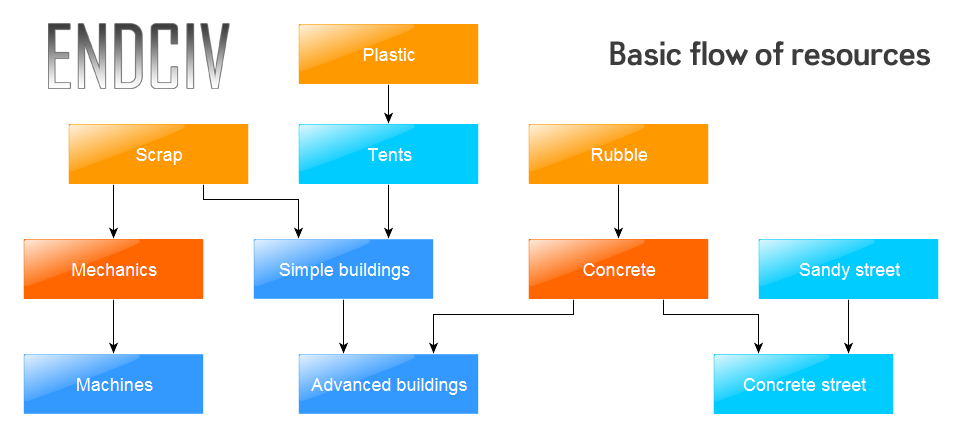 We have thought about the resources that can be gathered and to which goods, buildings and other resources those could be converted. A basic overview can be seen above.
The basic resources are plastic, scrap and rubble and cover most of the map. You have to collect those resources to create space to expand, just like in Banished.
Below there are some concepts of those assets.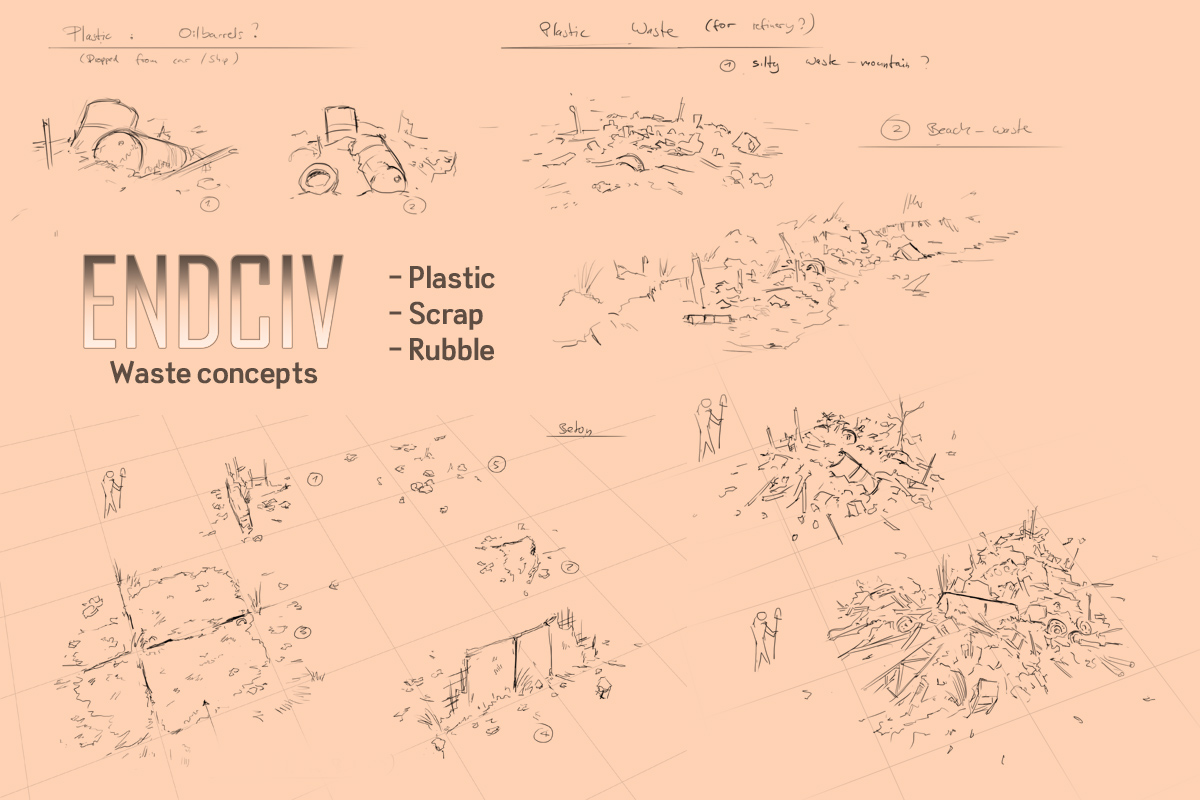 The development of the city is a huge point which is still not defined in detail but the rough progress looks like the illustration below. People start with simple tent constructions made out of plastic and fabric waste. Research and updates are important features and enable advanced types of constructions and resources.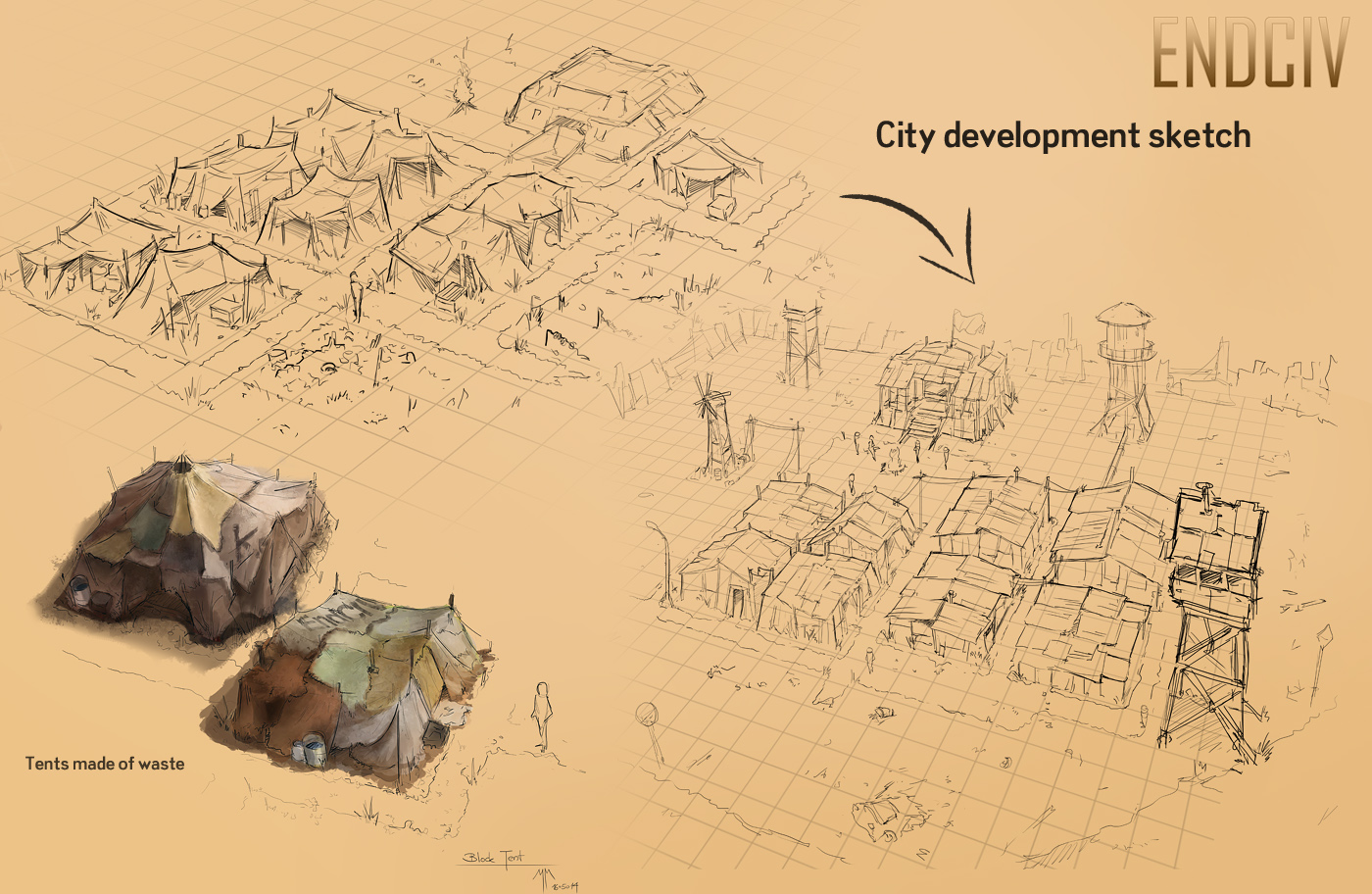 I can understand if this is still very little information but I would like you to comment your thoughts on this and I will answer most questions. We are looking forward to have big updates in summer.