As we announced earlier in the week, "The SoulKeeper Special Edition" is available for download and we have been working hard to distribute the file to as many places as we can. And now we also have it available here on ModDB, so feel free to go grab it!
The Special Edition comes loaded with a completely redesigned melee combat system, a new first person melee combat system for ranged and spellcaster classes, catapults, new breath-taking maps, a bunch of new characters, capes for certain characters, chained melee weapons, first person view for all mounts, a 13 minute long introductory cinematic, and much much more.
We also included a strategy guide for the Besieged gametype and a new manual, which we recommend you read in order to get the most out of the game. Should you need to redownload them or you don't know how to install or run the game, download all the info you need from here.
We have released a 361MB patch for those of you who already have the First Public Release, as well as the complete installer which is 961MB.
You can grab the patch from this mirror and the full version from here.
For a full list of mirrors you can also visit the Official SK site.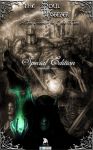 We want to thank all of you who have been supporting us!