Tiberian Sun was released in 1999 and developed by westwood studios as the futuristic sequel to Tiberian Dawn (Command & Conquer 1). Overall the game was received as a true C&C and though it brought many new tactics and concepts into the RTS genre, it did not quite live up to the hype it was made out to be. The Second Tiberium War is a modification for Command & Conquer Tiberian Sun that aims to improve the gameplay and bring it up to the level of todays fast paced gaming. This is not a total conversion, the intent of the mod is to utilize the games full potential, in the end it will still be Tiberian Sun.



Fast Paced Gameplay
- The overall gamespeed has been increased 20% with shorter build time, faster unit movement speed, and quicker tiberium harvesting. The gameplay was modified to match a Red Alert 2 and Tiberium Wars pace. Building techtree's have been redone from the ground up and now are placed into a tier system. There are three building tiers that the player must progress through in order to construct your Elite Units (ver1.4). The Second Tiberium War is focused on smooth gameplay without a dull moment as its primary feature.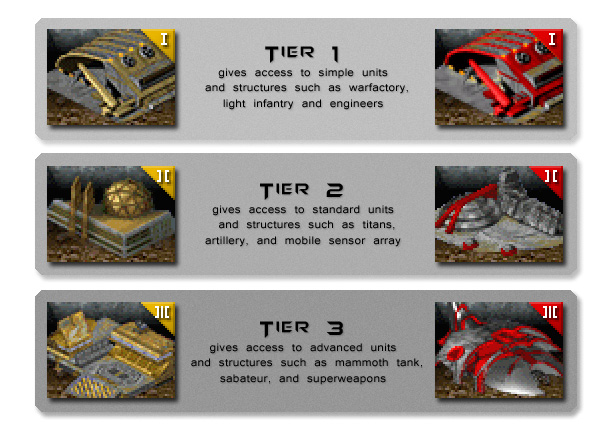 Improved UI (version 1.3)
- Since the release of Tiberian Sun in 1999 computers have greatly improved and to better untilize the new technology The Second Tiberium War has resized the menu's resolution from 640x400 to 1024x768. This in now the new minimum resolution and will greatly aid those who prefer to play the game on resolutions 1680x1050 and higher.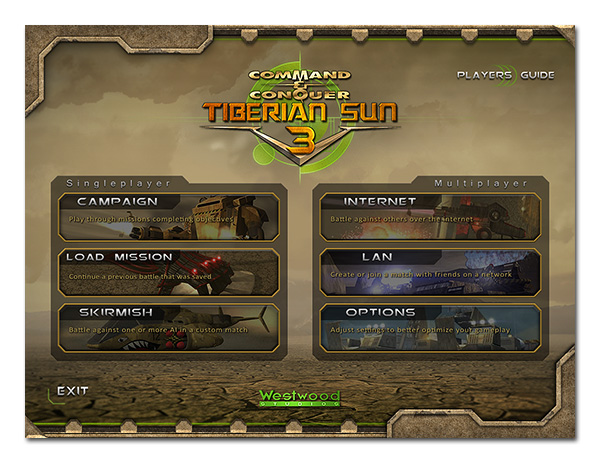 Units and Structures
- A review at the unit roster lead me to replace many units and remove some entirely. Both GDI and Nod both received new infantry, vehicles, and structures to better balance the gameplay.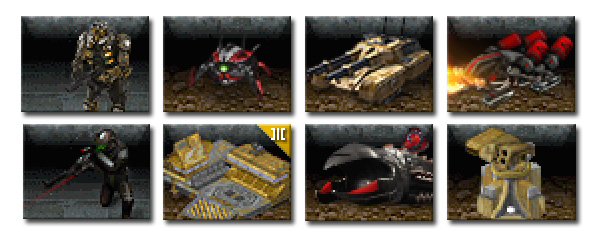 Veteran upgrades
- The original veteran upgrades were poor and gave the upgraded units a minor addition to firepower or defense. Now all infantry and vehicles that are promoted to veteran and elite are given greatly improved stats including hitpoint regeneration, movement bonus, fire rate, and entirely new weapons with visuals and new audio effects.
For Example:
The oracle is the long range sniper for Nod that is only effective against unarmored infantry. When fully promoted the Oracle runs faster, is given increased fireing rate, regenerates health, and weapon now fires armor peircing rounds that can now peirce light armored vehicles making him affective againt more than just one armor type.
Audio effects
- Each structure now has a unique audio effect when selected including some vehicles and infantry. Such effects are the bubbling of tiberium from the refinery or the hydrolic footsteps of the titan as it walks in the battlefield. New audio effects were also given to fully promoted units as their regular ammunition has now been replaced with explosive rounds.
Greatly improved Cameos
- Many of the original cameos were improved by making them clearer to distinguish them from the others, being able to pinpoint what your looking for in the heat of battle. Such things as lense flares, shadows, laser sights, or explosions help new players determine what the unit does prior to purchasing it.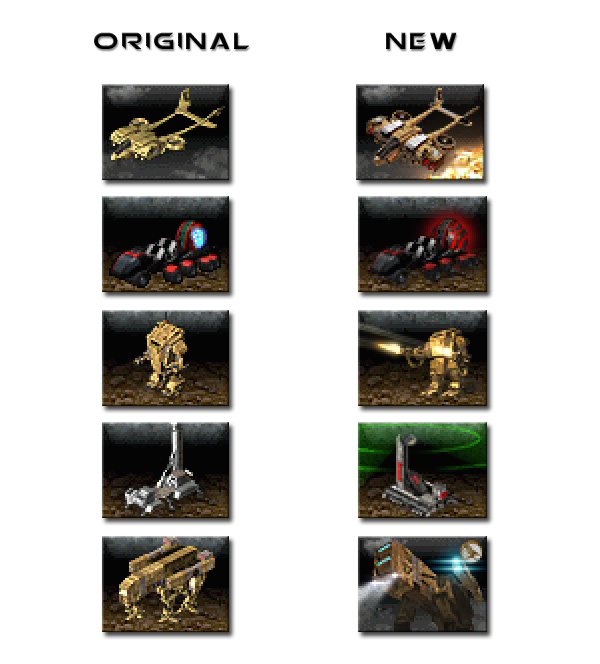 Smarter / difficult AI
- Your friends aren't always online to play a good internet game, so when they aren't there you turn to bots to fill in the gaps but find them weak or just plain stupid. Not so here, AI now send strong taskforces to destroy you and defend their own when attacked, you will think again before you touch that harvester. They also build sensor arrays and security towers so stealth rushes are far less successful.
Maps with greater detail
- Many multiplayer maps within Tiberian Sun and Firestorm were severly lacking detail and were begging for improvement. The Second Tiberium War will feature new and original maps with greatly improved detail and lighting to give a greater sense of atmosphere.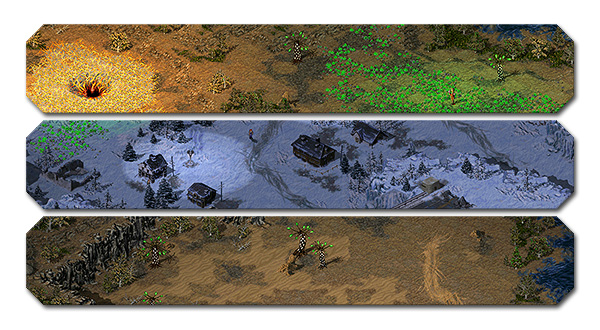 Standalone
- Want to check out the game but don't have C&C Tiberian Sun? No problem, The Second Tiberium War is standalone meaning you don't need any game instalation to play. Just extract the game to wherever you choose and play with Game.exe.
Always improving
- As of version 1.3 this will be the third update to the mod and surely not the last. I am looking for ways to improve the game to make it more fun and enjoyable to the player. Your feedback helps me do this so feel free to post reviews or suggestions either here on Moddb or on www.ppmsite.com under the The Second Tiberium War forums.