So it is time to take a new feature for this mod.
I want to say this: 2 years many things have changed.
I started doing fashion quite green, and then I have no plans to do
any excess of the effects (I know that 90% of you eager to see just them) and I just clean up the original raptor.
Over time, mod has left Ivan, I was very tight with no modeller, but I found
Interested output than the average user is not making models.
I've done a great job of rendering mode, you can say all the juice squeezed from the genes.
Of course my first effects were far from ideal,
but in the end I managed it: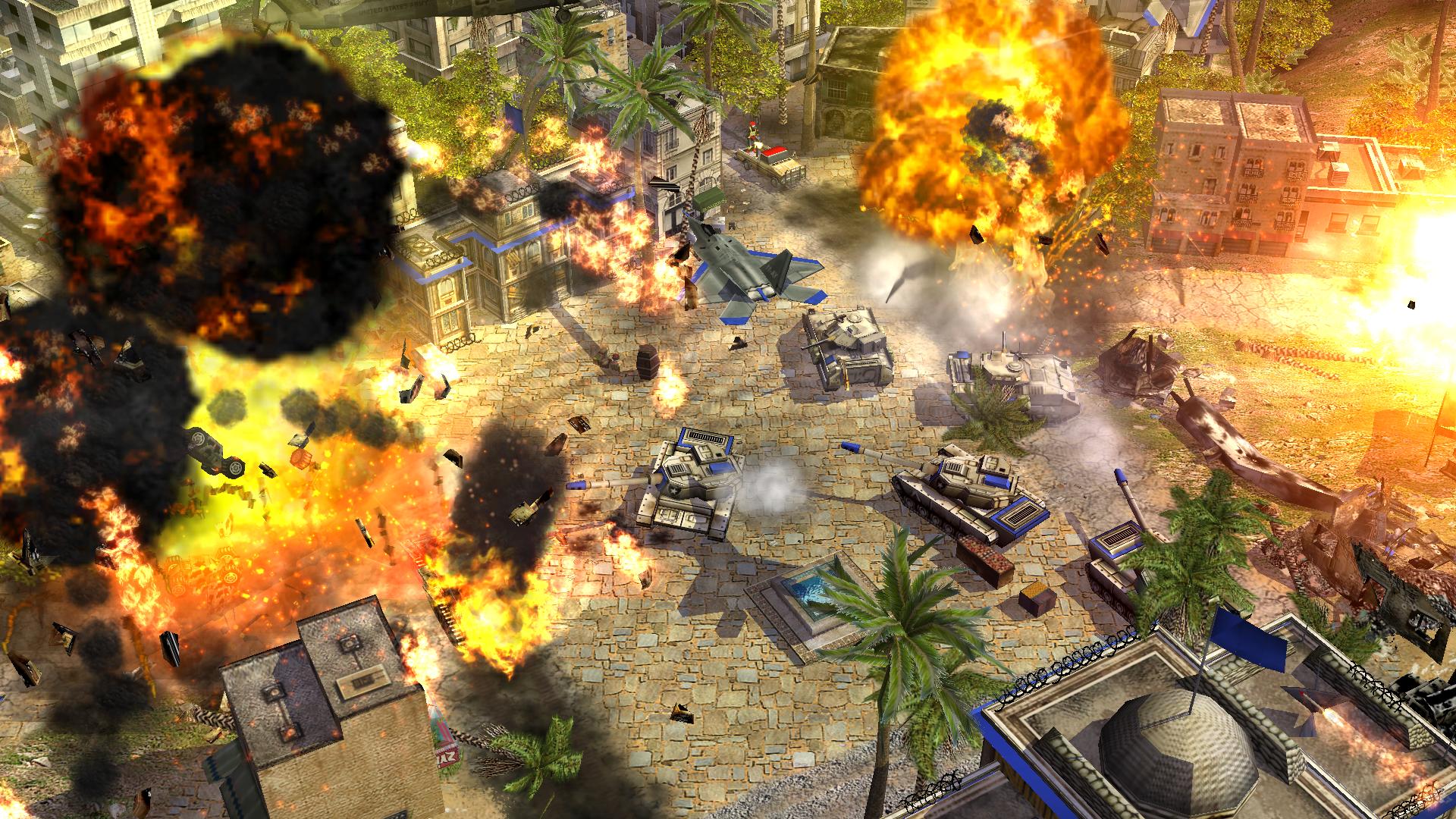 Animated particles significantly reduce the load, but still I always ran into the ceiling of 5000 particles.In addition to that, I was all the more annoying in the beginning of the game does not make a normal shade of the trees, and the new palm caused pandemonium when holding the camera textures.
The last straw was Generals 2. It is not known what kind of shit in the end it will come, but it will be at least play on the network.
Generally what I drop in a network: build from today and the additional content that has never been realized.Among his many cameos, logos sources in PSD, maps and even the mission that I was planning to insert. scripts that have not been brought to mind. It's Source SDK.
Build yourself a 3 sold fraction (vanilla), GLA and the U.S. completely. China is not a time to make descriptions and hotkeys.
AI all three sides not working so I decided to just leave all the remaining genes, as they plowed.
Just Militia: Admire the alpha GLA building.
I do not pretend that in this mod though someone was playing, but I want you to download and evaluate only two things: the main menu (the map), and effects.