This release mainly focus's on "eye-candy", as it improves on textures, adds maps and brings some all new visual effects. The next release (April 2008) will bring more gameplay additions and improvements, as well as bringing more visual improvements and effects to the table. This release also fixes many bugs that plagued the previous versions.
The download links are lower down on this news posting, but while your waiting for the file to download (approx 350mb+) please feel free to vote for us in Moddb's "Mod of the Year". They are currently narrowing down the choices from 100 to 5, and you could help us get into those top 5 by voting here...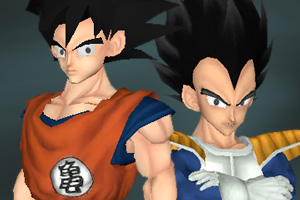 To download the mod, please visit this link...
Download @ Moddb.com
Please feel free to visit this forum thread in which contains a full changelog of changes in the first post, but here's a few of the more major changes...
* Added mushroom cloud to special attack explosions
* Added smoke effects for small explosions
* Modified a bunch of textures to be brighter and more dbzish
* Added new voicechat features
* Changed hud color schemes and background images
* Can only turbo fly forwards, not on angles or up/down
We here at DBSource all hope you enjoy the mod that little bit more now and wish to wish you a Merry Christmas and a Happy New Year (or whatever alternitive you believe in, we wish you good will in that as well).