Hello once fans of C&C Untitled! Now to break the silence and kinda stop the "Did mod dieded" questions, we now present you guys our october update! Life's been busy for most of us but dont worry, we're still chugging along nicely....even if in a slow pace. As usual.
Now we hope you guys enjoy this update!
B2 Bomber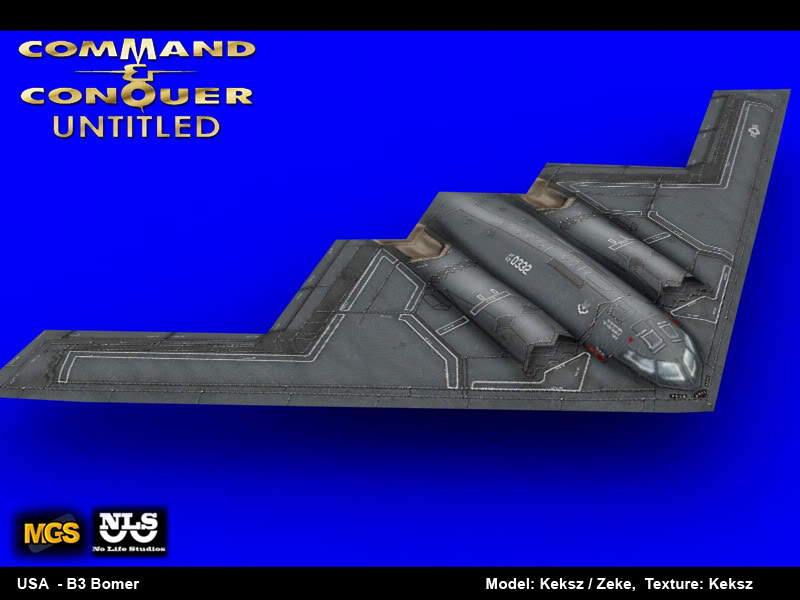 A totally new model that would replace the old EA one. The role is still the same as the original one and might contain minor code tweaks to accomodate the new model.
F-18 Super Horny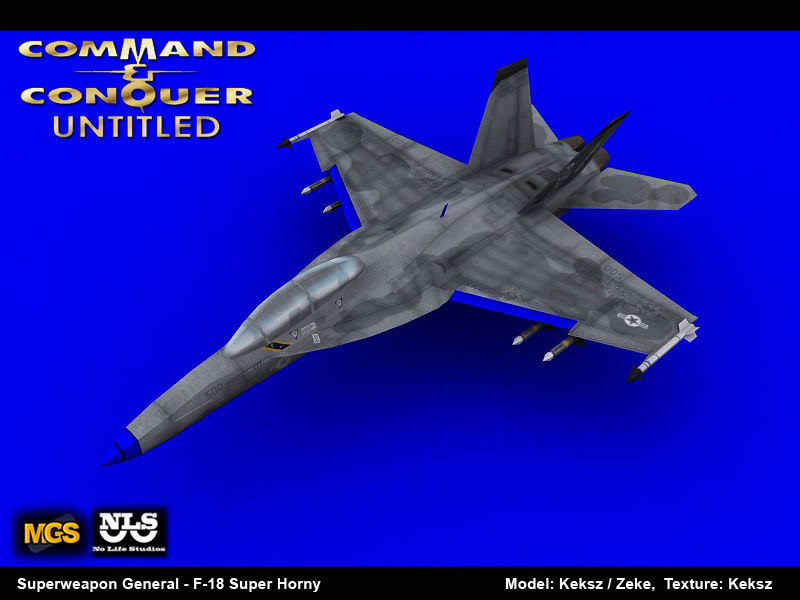 A replacement for Superweapon General's raptor. It's role is basically the same as the raptor, just with less firepower and more armour and hitpoints. Perfect for flank and backdoor attacks and penetrating enemy vehicles.
Mantis tank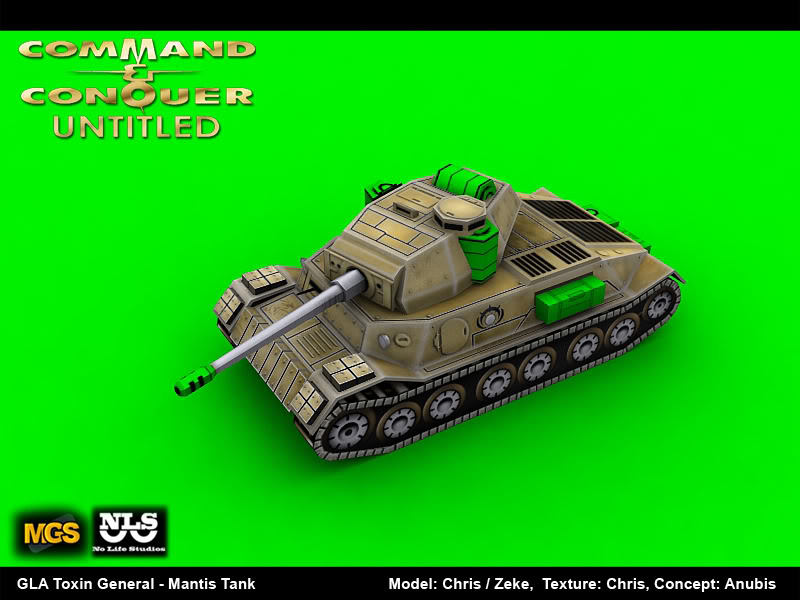 Replacement tank for Toxin General's scorpion tank. Same role as the scorpion. But has more armour and can gain extra armour via salvage crates. Extra features are still in development so stay tuned!
Scimitar Sniper Tank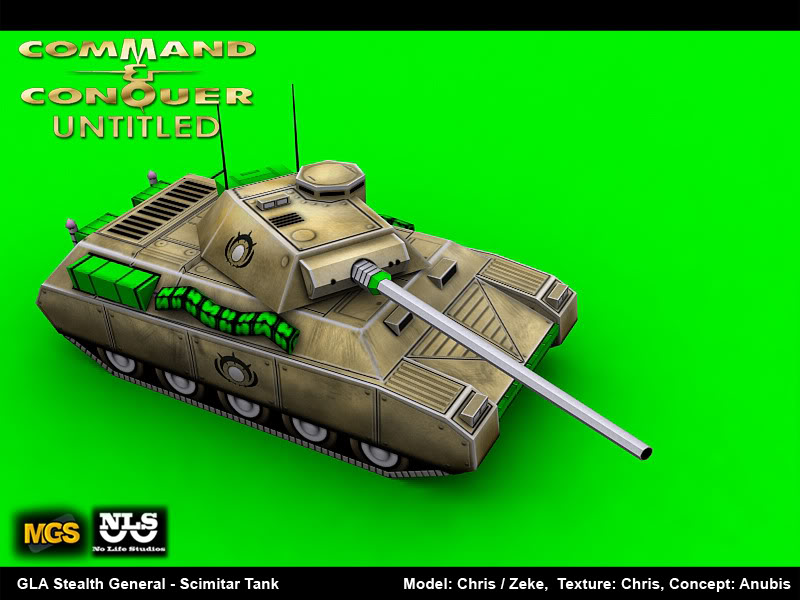 On the 'second' release, the scimitar tank was a hit and run tank with a close ranged crappy gun. Basically much like the average scorpion with stealth and without the rockets. The entire unit felt abit akward as a unit for Stealth General which specializes on...uhmm..stealth.
Since we felt it was kinda out of place, we decided to redesign its role and make it as a sniper tank. Now sporting a more efficient tank design and a longer gun, it can now hit targets from range and can run away if it's spotted....To compensate this sheer awesome on treads, the tank have really thin armour and a long reload time and a slow re-stealth time. It can improve it's armour via salvage pick up crates.
F-35 Joint Strike Fighter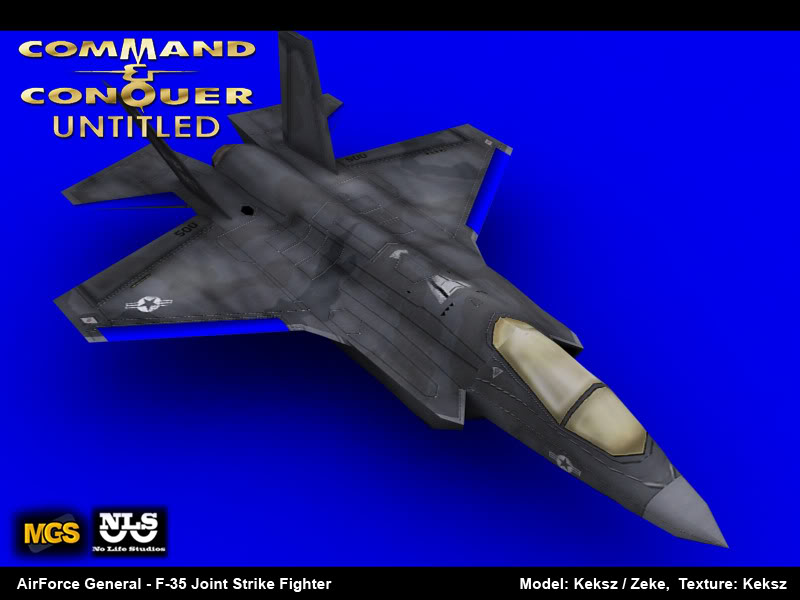 A replacement for airforce general's stealth fighter. Basically improves the role of the Stealth fighter with better firepower, range and speed. Also contain's a hidden surprise.
...And a special bonus content from one of the staff: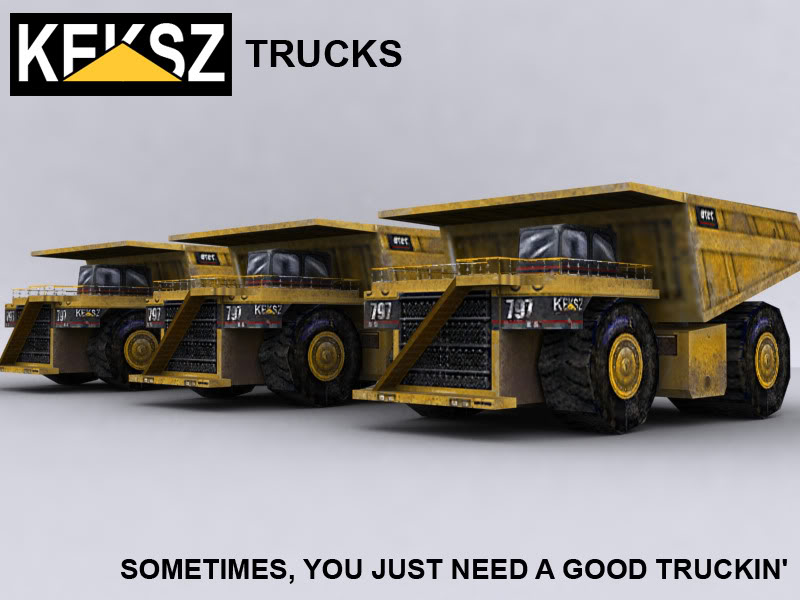 This truck is hidden somewhere in the skirmish maps and if you find it, you win cookies.
- Thanks for reading the tl;dr update! No-Life Studios team signing out.