Age of World Empires mod is already【RELEASED】on steam workshop, GO AND SUBSCRIBE IT!
Age of World Empires is a Data mod for Age of Empires 2 HD, developed by Ivindor. This mod enables Eastern and Western civs have totally different generic unit skins, they don't have to share the same European knights anymore. You can see lots of new unit skins from Eastern cavalry to Japanese Ashigaru pikeman. This mod brings us more visual diversity, enhances the game experience and makes the game more historically accurate.
【Claim】: PLEASE DON'T use the new cavalry unit slps made by me to make your own mod or post them on steam workshop without my permission. Because I've made great effort on making them.
I really wish that this mod become part of the official DLC, which can enable players to switch between the original game version and the version that supports unique unit skins for different civs. If members of official team see my mod, I hope you can consider about this idea.
Instructions:
Since AOWE is a Data mod, you have to switch to this mod when you want to play it. Also, make sure this mod is on the highest priority.
1.Go to the Standard Game, above where you choose the maps, there is a "Data Set" option, change it to "Age of World Empires", and start a new Standard Game.
2.If you want to play the Campaign mode, first START A NEW Standard Game with the Data Set option"Age of World Empires". After you enter the game and see the TC, quit the game. After you quit, your main menu will switch to a background with "Age of World Empires" title on the upperleft. Then go to the Campaign Menu and play the campaign.
3.This AOWE version only supports the DLC campaigns. Age of Kings and Conquerors campaigns are not influenced.
4.If you want to play multiplayer mode with this mod, you need to make sure that all players have subscribed and turned on Age of World Empires mod, and make sure to select "Age of World Empires" when creating the game lobby.


New features:
1. Unique knight line for Middle Eastern civs.
2. Unique knight line for Far Eastern civs.
3. Unique halberdier skin for European civs.
4. Unique halberdier skin for Far Eastern civs.
5. Unique Ashigaru pikeman line for Japanese.
6. Byzantine and Spanish share a whole new buildingset.
7. Chinese, Koreans and Mongols has more historically accurate Castle Age buildingset.
8. New Hussar skin for all the civs. New unique Hussar skin for Mongols and Huns.
Some Screenshots: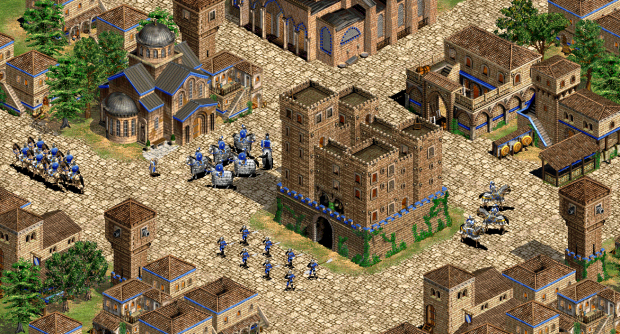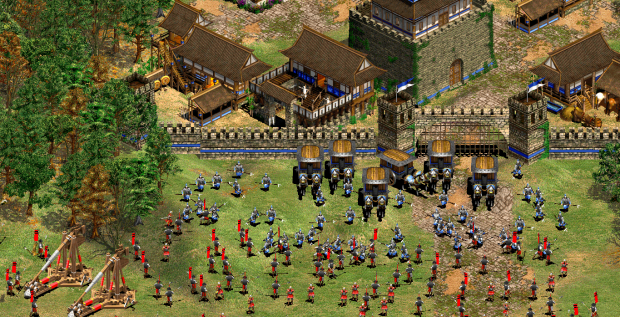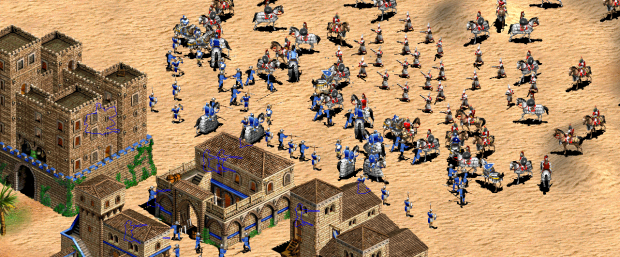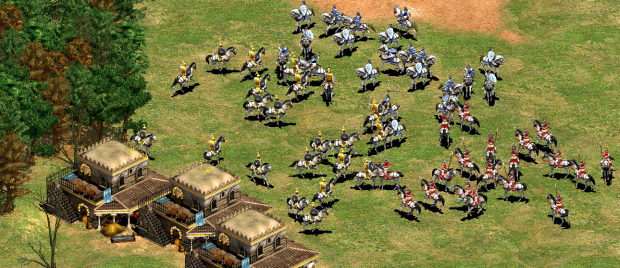 Credits:
1. Graphics of Middle Eastern knight, cavalier, paladin and Far Eastern knight are made by Ivindor.
2. New Byzantine and Spanish buildingset is made by Ivindor.
3. New castle age buildingset for Chinese, Koreans and Mongols is made by my friend Huanglukuzhu, with the basis of Korean building made by Sanghwi from AOKH.
4. European Halberdier is made by Ivindor, modified on the basis of the Swiss Pikeman made by Courtjester1 from AoKH. I changed the helmet.
5. Asian Halberdier is made by adongct from Hawkaoc.net.
6. Japanese pikeman and halbedier is made by Ivindor.
7. New wingless hussar is made on the basis of hobelar from Age of Chivalry Hegemony mod. I changed the shield on its back to make it easier to distinguish it from the light cavalry.
8. Japanese Champion is made by mehdan from AoKH. I add some player color on its legs.