This AOE mod is developed by Ivindor and Huanglukuzhu. The mod aims at making varied looking generic units for different civs in AOE, thus enhancing the game quality and making it more historical accurate.
For the first time you will get a chance to control Chinese lancers when you choose Chinese,to control Sipahi when you choose Turks,and to control Arab cavalry when you choose Saracens.
In this mod, you will feel a whole new gaming experience when faced with the the real collision between different civilizations. Different civs will have different cavalry and infantry in their own unique cultural looks, not like in the original AOE every civ uses the same knight..

Here goes the screenshots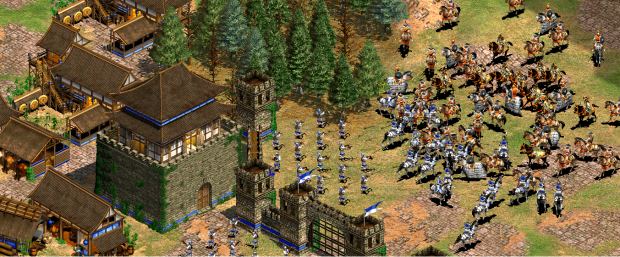 Chinese vs Mongols
New units in this screenshot:
Chinese(blue):Lancer(replace Knight)
Mongols(orange):Heavy Keshik(replace Cavalier), Steppe Rider(replace Hussar)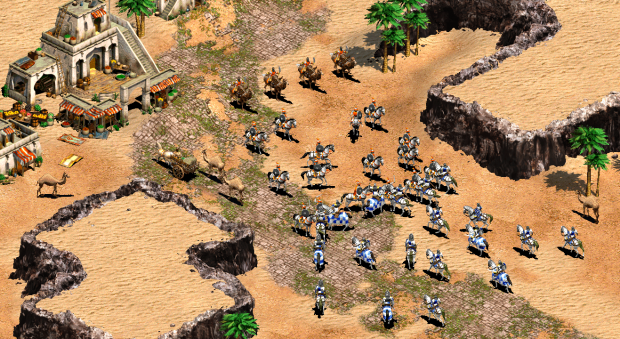 Saracens vs Crusaders
New unit in this screenshot:
Saracens: Arab Cavalry(replaces Knight)
Now you can see a real collision betwwen the West and the East, not like in the original AOC everyone uses the same European knights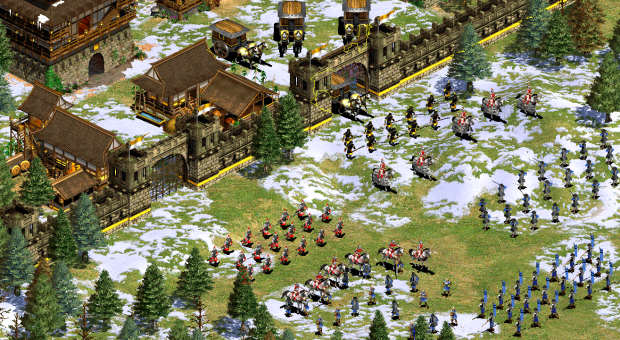 Imjin War 1592
New units in this screenshot:
Chinese(red): Lancer(replace Knight), Heavy Lancer(replace Cavalier), Elite Changdao Swordsman(replace Champion)
Japanese(blue): Yari Ashigaru Garrison(replace Halberdier), Matchlock Ashigaru(replace Hand Cannoneer), Nodachi Samurai(replace Champion)
Koreans(yellow): Eastern Halberdier(replace Halberdier)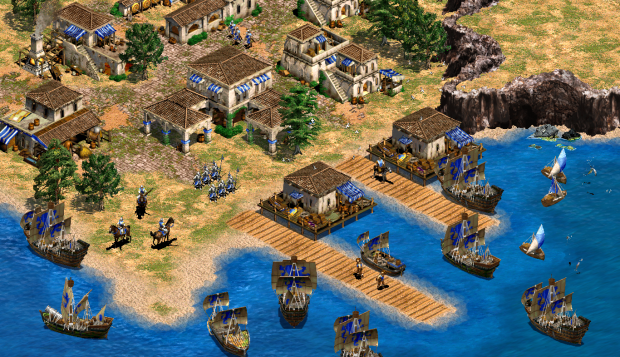 Spanish Port
New European Halberdier
New Mediterranean Feudal Age architecture for Spanish, Byzantines and Italians
In this mod, I only modify the look of the generic units, stats remains as before. For example, a Turky Sipahi's data is all the same with the European knight's , they only have different looks.