This first blog post on my ModDB profile proudly announces the release of the Serious Game "Winterfest"!
As part of my internship at the German games developer Daedalic Entertainment in Spring 2009 I was given the opportunity to write the dialogues and items / hotspots - texts for the whole didactic adventure. :)
"Winterfest" was developed to be used in German community college courses in order to help functional illiterates (adults who have difficulties in reading and writing) improve their skills in a playful way.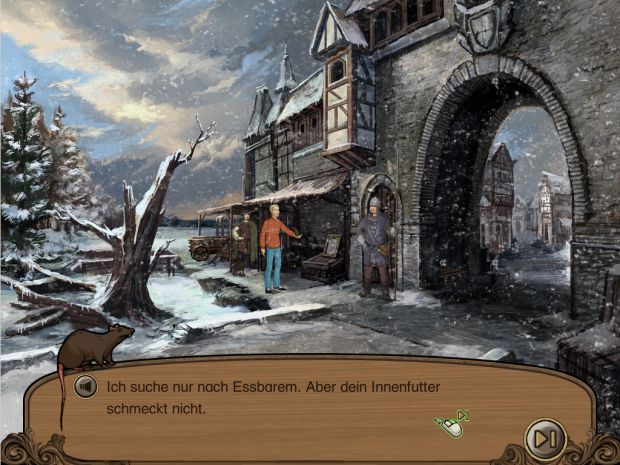 The story in short: Alex, a young man who has already experienced many setbacks in his life, faints as he reads a letter which threatens him with eviction and wakes up near a medieval town. In order to return to our time he needs to rescue a witch sentenced to death. But things aren`t always as as easy as they look like...
The game is currently ONLY available in a GERMAN version but further localisations are planned as well as a boxed version.

If you are interested to download the game for free