Oh my goodness, gracious me. Okay, where to start...This mod was created by a guy who only has 2 or 3 months of experience on the source engine; and because of that, it is a massive train wreck of shit. Good god this mod is like a mentally ill bastard child of Battlewars and Mystery Combat Man.
So, without further adue, let's play this shit. So, it takes place in Moscow.. What the hell is this?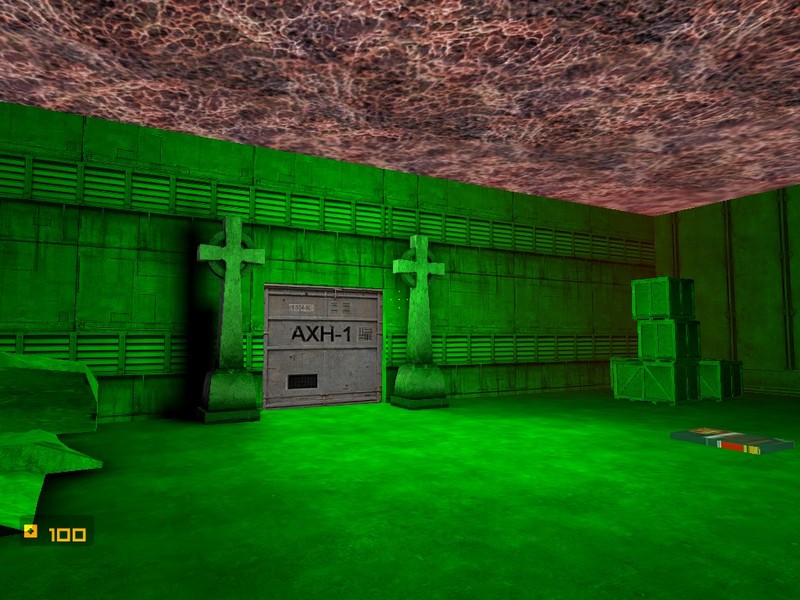 Okay, here we are. Evidently the author of this mod has a green room fetish, we'll be seeing more green rooms as we go on. A few moments after I took this screenshot there was text telling me to use a keycard. You can see it on the floor in this screenshot.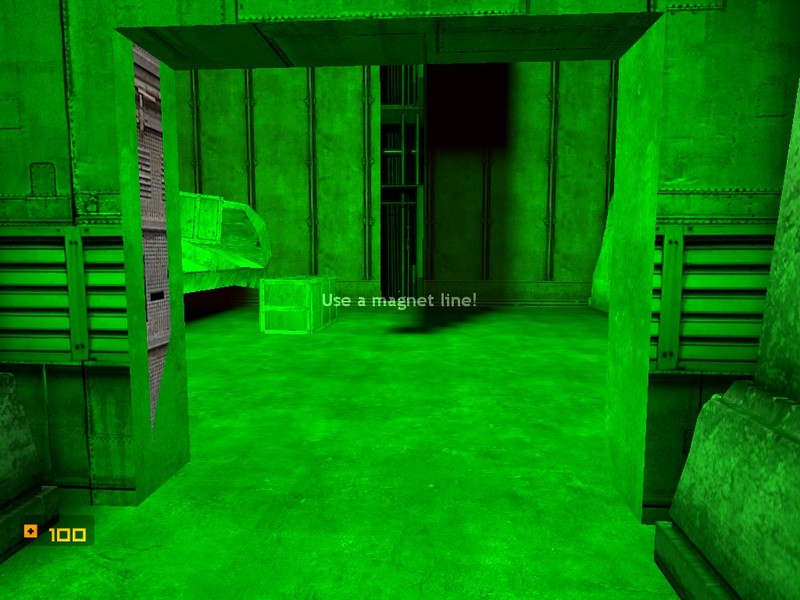 As I walk through the doorway, I am introduced to some nice polite text telling me to use a magnet line (whatever the fuck that is). In the end, a magnet line is just a giant-ass pole protruding out of the ground, ceiling, wall, you name it. I was walking around wondering what the hell I was supposed to do until I bumped into that pole. Couldn't this mod's author have the goddamn common courtesy to put some arrows on the pole or something so players know where to go?!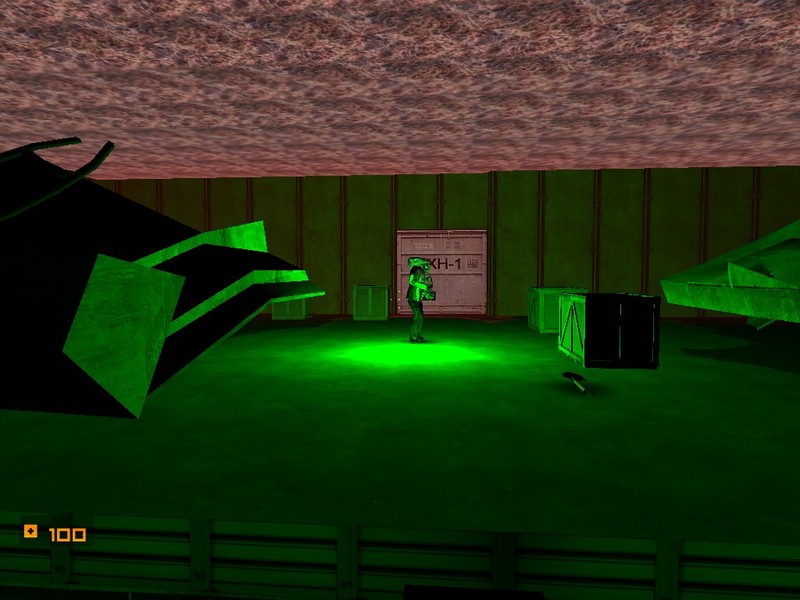 So I climb up the pole and enter another green room, and there is a zombie in this one.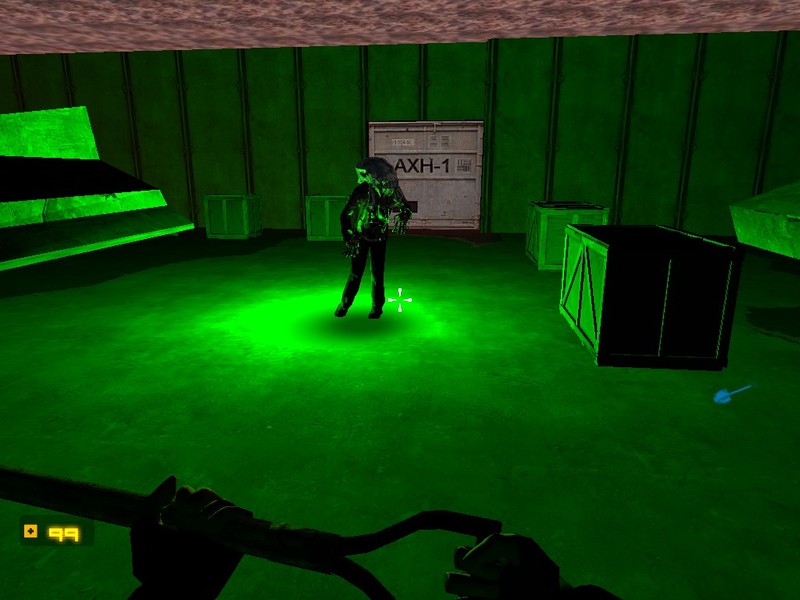 Oh and did I mention that this mod uses SMOD as a base? No? Well now you know. And as any shovel-wielding superhero would do, I killed the zombie.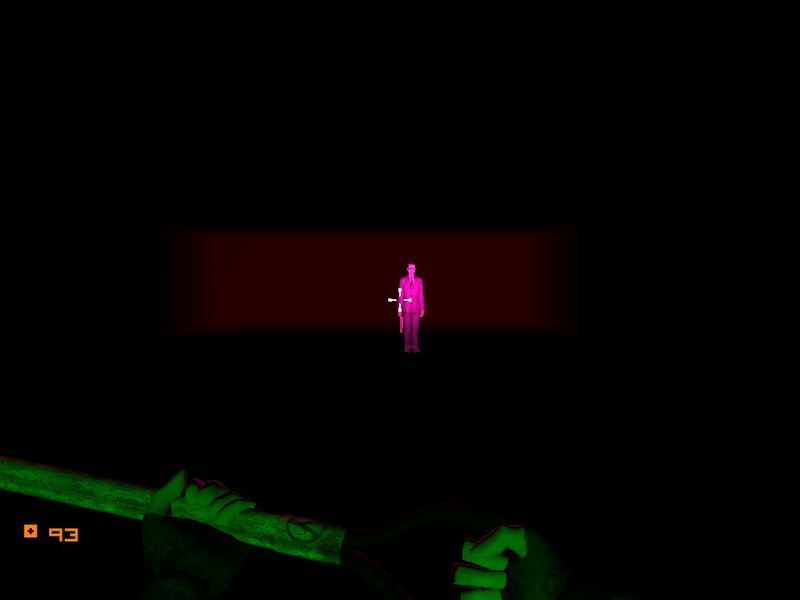 As I open a door, I spot something in the distance!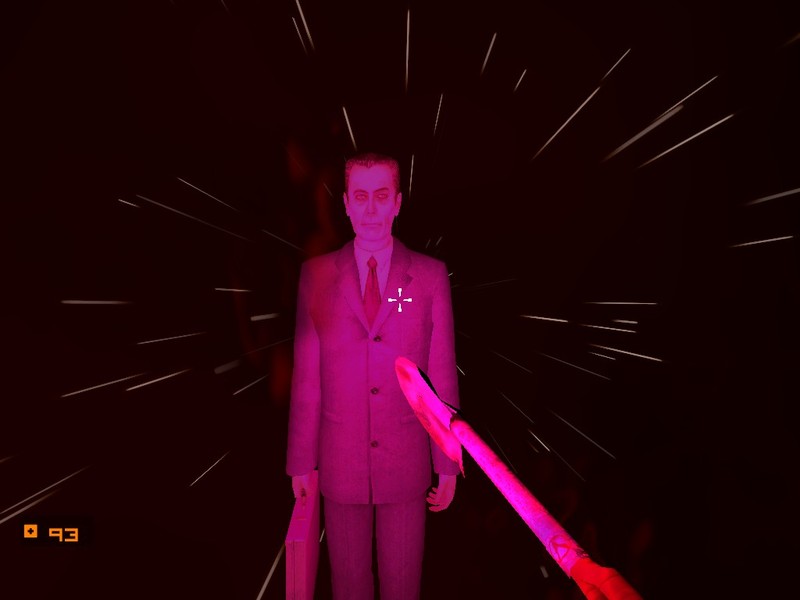 What's the enigmatic G-Man doing here? After a few moments of being forced to stand in front of him, I am...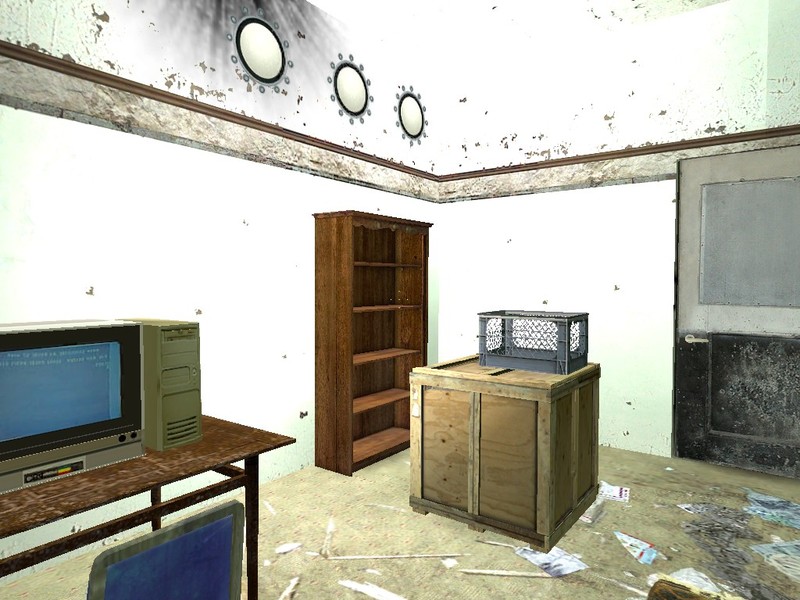 ...Teleported to a room after being in a black screen with some weird-ass noises. So I make my way through the building and find a shotgun on a table. Eventually I go outside to see...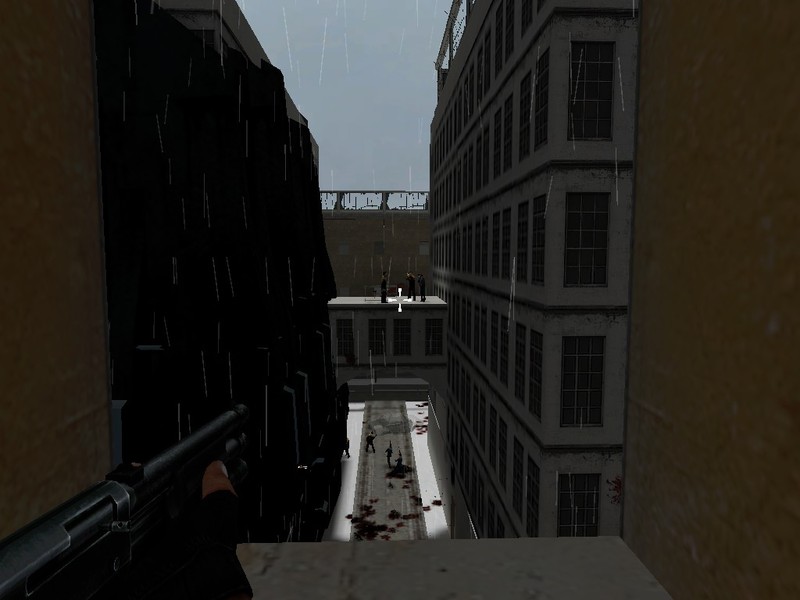 ...What appears to be an all-out street war between a bunch of npc_citizens.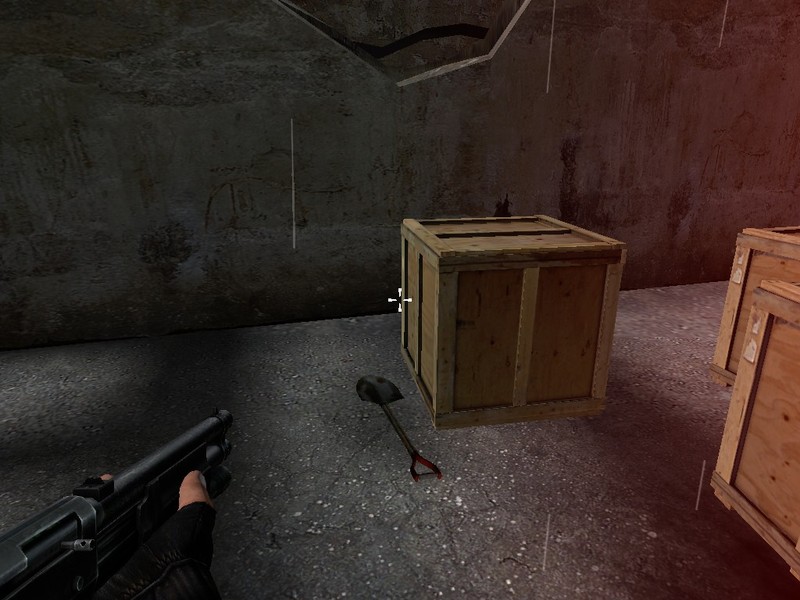 Ow! Those fucking assholes with RPGs are shooting me-Hey, a shovel.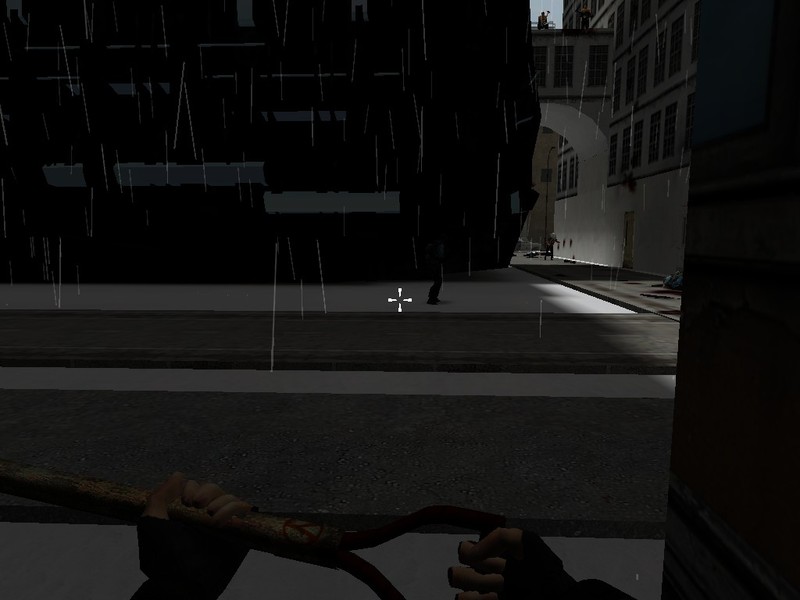 What I find idiotic about this level is that you need godmode to get to street level, as the only way to get to the streets is to jump 100 feet off of the building seen in the previous screens.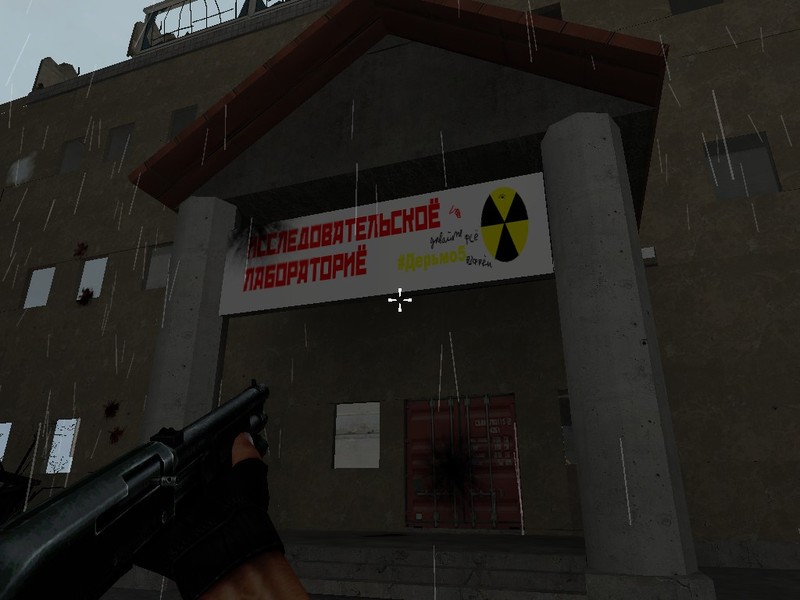 So as I make my way through the streets shooting up any poor motherfucker unlucky enough to be seen by me, I come across a strange building. What the hell does that say?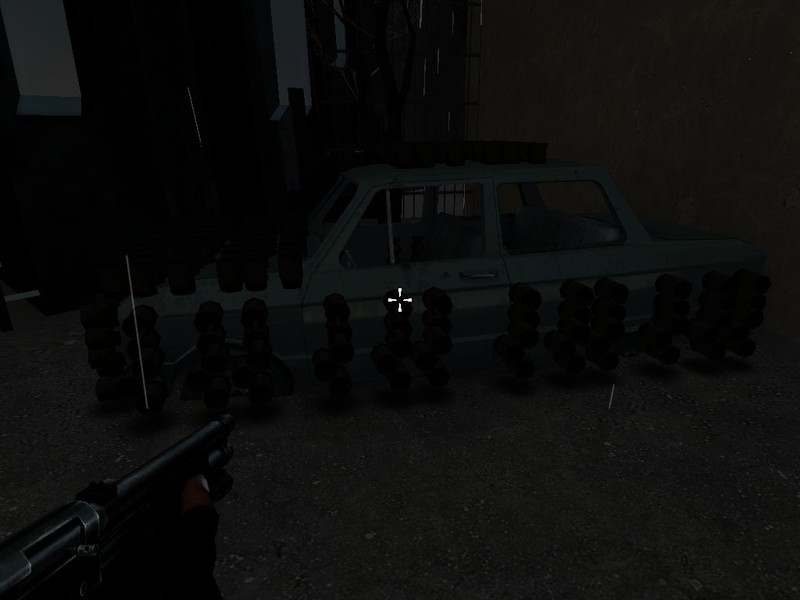 Is this supposed to be some kind of tank or something?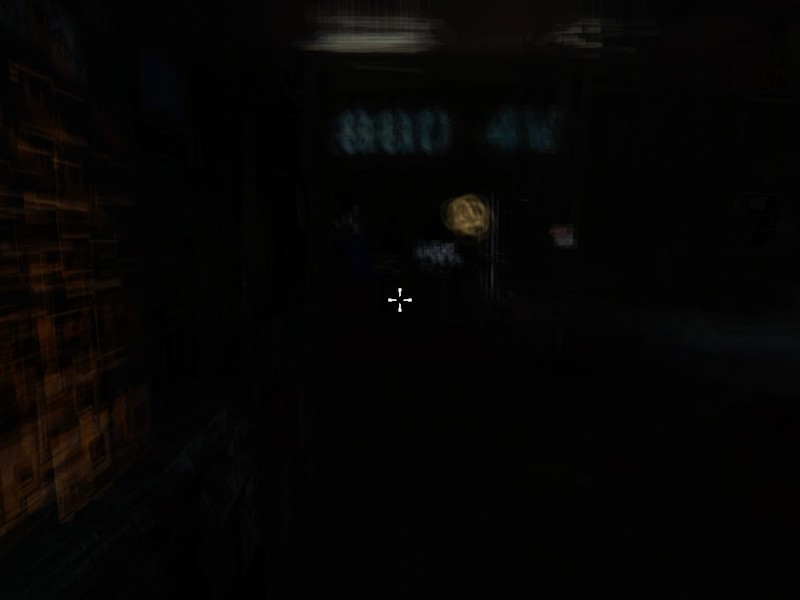 I walk into the building and all of a sudden my vision goes blurry.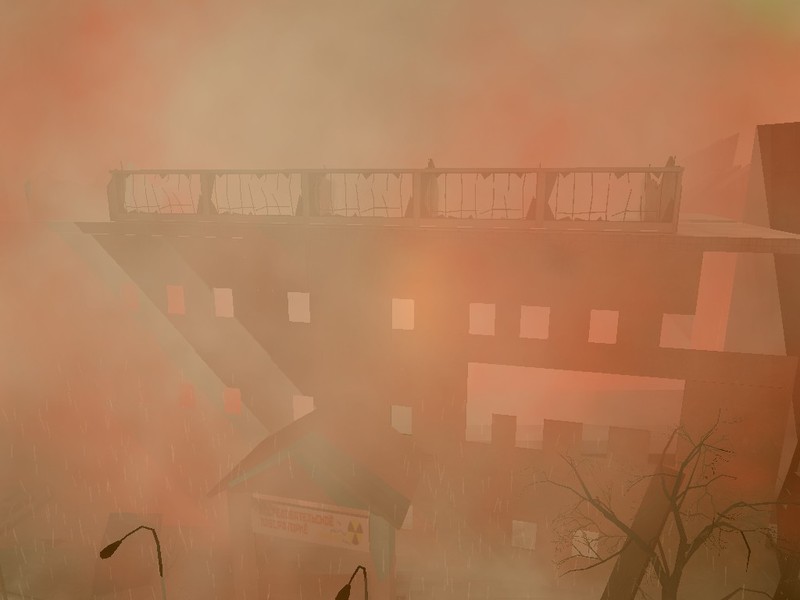 Then all of a sudden, THIS happens.
(end part 1)