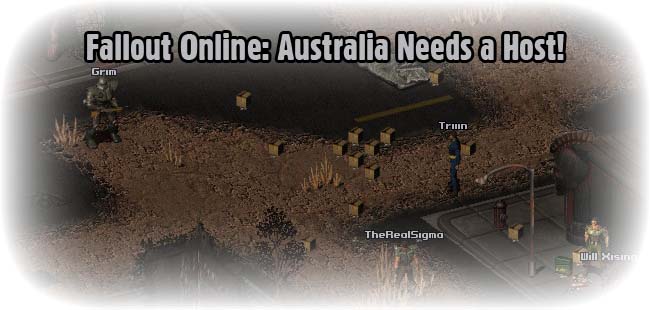 Hello Ladies and Gents! We have recently seen an interest in the game from the community and we would LOVE to bring it online for all of us to play; However. We have no money! As this game is free we cannot pay for a server. ( our old host charged us 40$/month ) we currently rely on donations, donations that nobody can contribute.
Do you know somebody who owns a 24/7 Game Server? Do you Own a 24/7 Game Server?
We Need YOU to go out and find us a host!
If anybody has any luck in landing us a host somewhere who will host the game for us ( for free ) they would receive any donations contributed in order to continue their service.
You can contact Matt through:
Email: MattyG08@rocketmail.com
Skype: grantthesampgod
Appreciated, and Good Hunting!