It seems that our Rainbow Six community site, RVSGaming, has been set aside. Hopefully this thing is just temporary. It has been a pillar to the Ravenshield circle for a long, long while. The founder and senior administrator, Gotti has been the major force along with Autoload, the assistant admin, in keeping the site alive. As well as the likes of Twilight, assistant admin/moderator, and poompoom500, forum moderator.
Please let us, as well as the RVSGaming crew (Gotti, Autoload, and Twilight), know how much RVSGaming has helped you by saying something in our COMMENT section.
We have the following sites that you can go to to voice your criticism, suggestions, opinions, or whatever about Ravenshield:
1. This site's forum (above) - Moddb.com.
2. RVS Mods Forum - Forums.rvsmods.com.
3. Ravenshield Facebook - click here.
4. Ravenshield Facebook Wikipedia - click here.
5. Ravenshield Community Facebook - click here.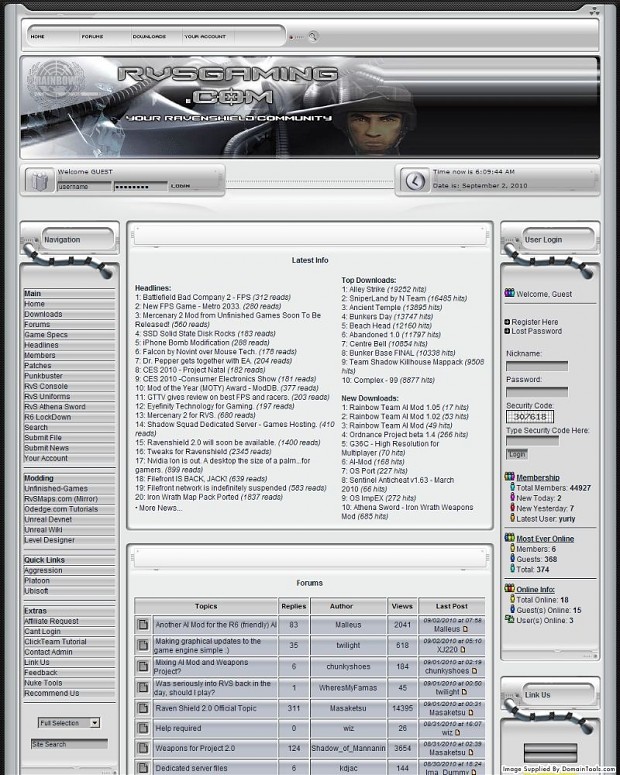 If and when we hear anything from Gotti or Autoload, then we'll be sure to let you know.