Here is a short tutorial on how to change your character to play the Rainbow Six PILOT on your map.
First OPEN your map's *.ini file by using the NOTEPAD. Then COPY/PASTE lines below in their RESPECTIVE places: (NOTE: This only works on MP [multiplayer] mode. Also there MUST NOT be spaces in between words).
m_MissionArmorTypes = Class'R6Description.R6DescPilot'

SkinsPerGameTypes=package=R6Game, type=R6MissionGame,greenPackage=R6Characters, green=R6RainbowPilot, redPackage=None, red=None)
Picture of pilot player (using Akpin's helmet mod, OPSCORE - Rvsgaming.com ):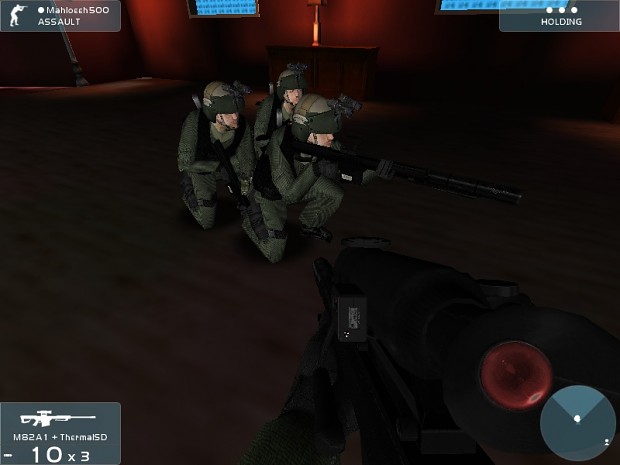 Then there is the MP2 Neutral Fighter from Ravneshield 2.0 with the CODES below:
m_MissionArmorTypes = Class'R6Description.MP2DescNeutralFighter'

SkinsPerGameTypes = (Package="R6Game", type="R6MissionGame", greenPackage="MP2Characters", Green="MP2NeutralFighter", redPackage="None", Red="None")
Picture below:
Have fun.