A major rebalancing update for twin stick shooter The Man in the Cape has been released.
The game's latest Development Log post details all of the major changes. These include per room saving, difficulty rebalancing, weapon and enemy balancing, bug fixes, and much more.
The game also has been given a new lower price of $1.99. It can be purchased at Themaninthecape.com.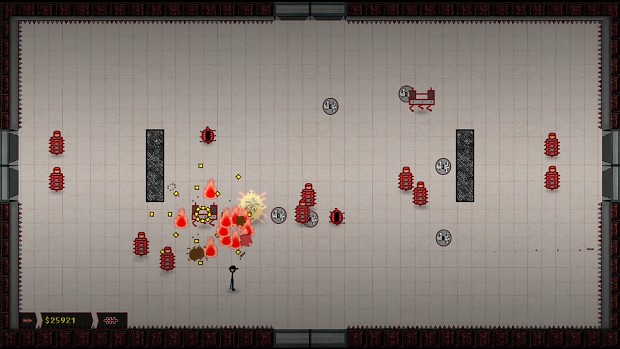 Background:
The Man in the Cape is a twin stick run-and-gun shooter for Windows & Ubuntu.
Business owner Mr. Granderson is tired of superheroes standing on the roof of his building, watching over the city. In frustration, he creates a hero-elimination dungeon to trap them and seek his revenge. You play The Man in the Cape, an unlucky "superhero" who becomes trapped in Mr. Granderson's dungeon. It is up to you to fight Granderson's hordes of nanotech creatures and bring him to justice!!! Progress, room by room, fighting an increasingly challenging army of superhero-hating henchmen! You must escape, because your city needs you!