As many of you may recall, earlier this year we witnessed our rights over the internet assaulted as bills such as SOPA and PIPA were conceived. It was a time where friend and foe, trolls and fanboys, all united against a common foe. The world itself seemed a common cause. Heroes and villains alike harmonized to save the universe as we know it from total destruction.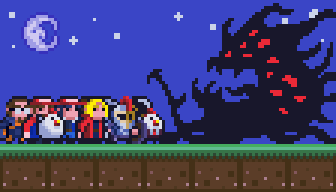 I guess you just had to be there.
Anyways during this time Megaupload was taken down without the help of SOPA and PIPA. Heroes of the internet enraged over this action banded together to organize what would be known as "Black March".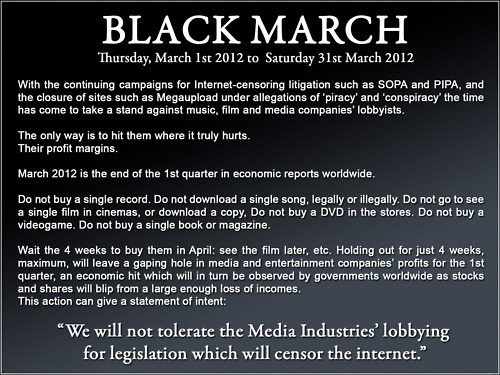 TL;DR - Don't buy video games.
We not only intend to fully commit to Black March we also encourage everyone else as well. For the whole month of March we will be using Mediafire to host our new builds. The links will be made freely available for everyone to download and play the latest version of SoR free of charge. Additionally we will be releasing 10 keys that you can use on Desura with each new build for this month.
Ideally we hope that we get through the month of March without a single copy of SoR purchased. To kick off Black March we will releasing Alpha 16 this week. If all goes well we should have the new crafting system implemented by the end of the month for everyone to play!
However something to look forward to in the short term is stockpiling implemented.

As always don't forget to follow us on Twitter, Facebook, Desura, IndieDB, Blogger, and Steam! You can now subscribe to our Pixel Pushers Podcast on iTunes!