Because we never really got a chance to go over and describe the new mobs we implemented last week we figured why not kill two birds with one stone, so to speak, and talk not only about last weeks new mobs but mobs you gentlemen should expect to see next week.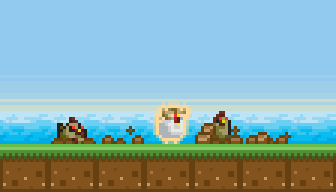 Along with our fancy new multi-select GUI we implemented 3 new mobs in Alpha 11 that all have very interesting behaviors compared to previous mobs.
Sheeps for instance start off wonderfully fluffy however once attacked drop their fur in favor of more skin


What we hopefully plan to implement to the sheep Alpha 12 is this adorable new animation for regrowing fur. We should be a welcomed addition to the sheep.

While chickens were the first mobs to be implemented in-game, Chicken Shamans are the first spell casting mob.

While not directly lethal; Chicken Shamans have the ability to summon forth wonderful Zombie Chickens.

For Alpha 12 these disturbingly cute little guys should be taken a bit more seriously as will now be lethal thanks to their wonderful new attack animation.

While this is all fun and games we can't wait to introduce goblins into the mix coming Alpha 12.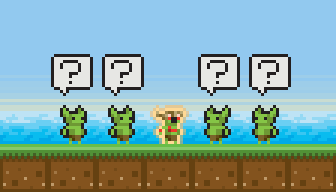 We spent a lot of time on these little guys. From the subtle differences between animations for the Goblin and the Goblin Shaman to their new redesign, we hope you guys enjoy smashing them to death with your dwarfs as much as we enjoyed making these cute little things.



If you are not already a proud parent, it's never to late to adopt an abandoned, abused, and mistreated pig.

Be a parent. Adopt a pig today.
As always don't forget to follow us on Twitter, Facebook, Desura, IndieDB, Blogger, and Steam! You can now subscribe to our Pixel Pushers Podcast on iTunes!