Even though sometimes I do not post updates very often - worry not, I constantly progress with the game, and here is the result of the latest development.
This time I have implemented a very handy feature: sequences. Now you can add an action to the queue by right-clicking on a certain object. This will trigger a pie menu with all available options. You can set orders for certain actions immediately, and our little fellow will execute them as fast, as he can.
Also, I am proud to present you fully finished main character concept art. I hope you like it!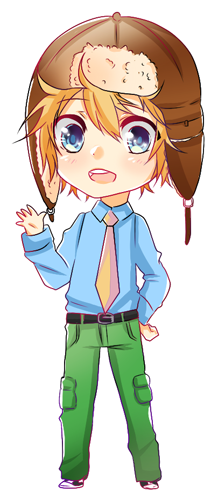 What's next?
The system now is working correctly, but that does not mean it will not be thoroughly tested. It always takes some time to pick these itchy bugs and enjoy a fully working system, but it needs to be done anyway before I proceed to the next stage.
For now I will focus on:
1. Bug fixing
2. Overal experience improvement (controls, responsiveness etc)
Later on, once all the features work flawlessly, I'll be implementing a brand new system: Weather!
The idea of Weather System has been already introduced in the previous note - do not hesitate to read it in case you've missed it.
Moreover, I'm doing my best to prepare for the March/April Kickstart campaign, thus I encourage you to click this wee button on the right to track the game and be updated on the latest news about River Town. :)
... and as usual, I am hopelessly posting my fanpages here for you to ignore follow. I appreciate that a lot! :)