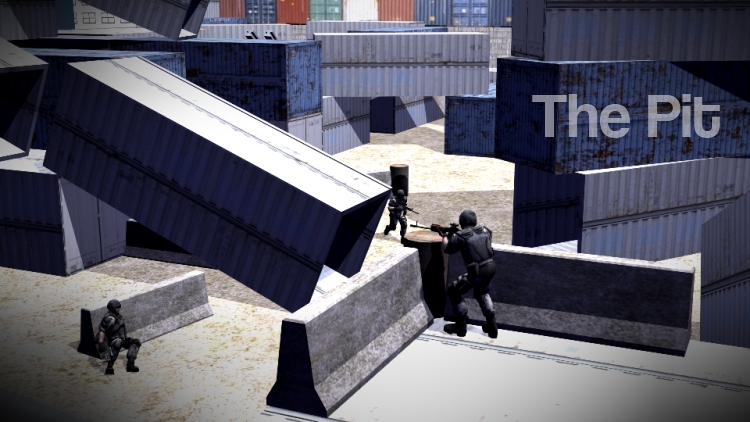 Ravage now finally has a second map: The Pit. This map is all about running around, climbing and fighting for the best overview.
In the new video (Gameplay 2011) you can see some gameplay in the map - without lighting unfortunately. But there do are some screenshots with lighting to give you an idea (and so does this image above). During testing there were no big bugs found, so that's a big relief. Of course I will be working on the small ones.
The map is made for a 8v8 TDM or a 12 player FFA match. The pace in the map is fast. You can rush all the time and go under cover. There is a big overview point to see nearly the entire map, yet this spot is very vulnerable. Snipers can deal with this map too. Not only you can quickscope here, there are several overview points to see what's happening (one of them can be seen in the image above).
If you have any comments on this map, go ahead and post! In case it's a question, I'll be answering it ASAP.