The most unique feature in this first-person shooter so far: Custom Weapons. With custom we do not mean attachments; we mean a new point system.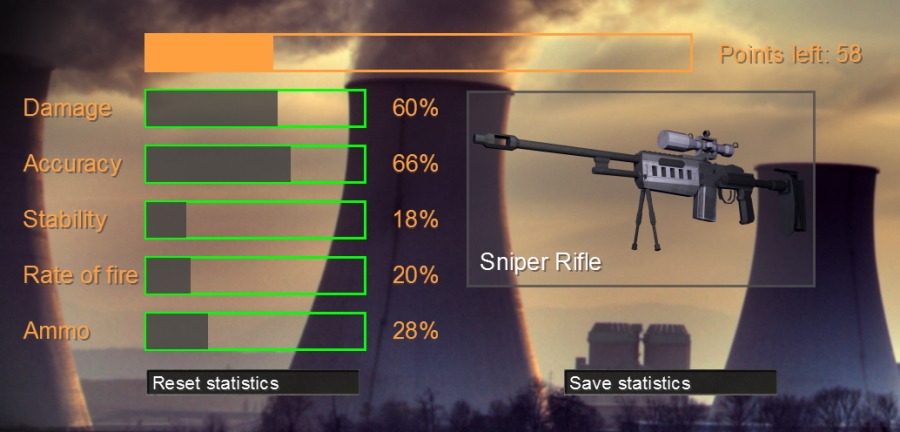 In the image above you can see the following stats:
- Damage: The damage on the chest
- Accuracy: How accurate your weapon fires
- Stability: The amount of recoil you will be able to resist
- Rate of fire: 10% of the Rounds per Minute (in this case 200 rounds per minute (3.333... per second))
- Ammo: 1% = 1 bullet in your mag.
You will have 250 points to make your gun of preference. The weapon you see on the right will adjust with the stats you choose. In case you want an existing weapon like the M4A1 or the AK47, you can buy them cheap on the site RavageOnline.com in the future. During the Closed Alpha testing, they will be free. The M4 and AK will have 15 more points than you usually can configure: making your money worth something and remaining the game balanced.