I would like to announce my new game. My Mind. It has been in development since early July 2011 and is based on the RPG Maker VX engine. It is currently awaiting approval on Desura: Moddb.com
Here is my description:

You know the deal. Save the world and get the girl. Well, in this case, save the world and get a sex change. A funny and warped take on a fantasy RPG.
And here is a never before seen screenshot: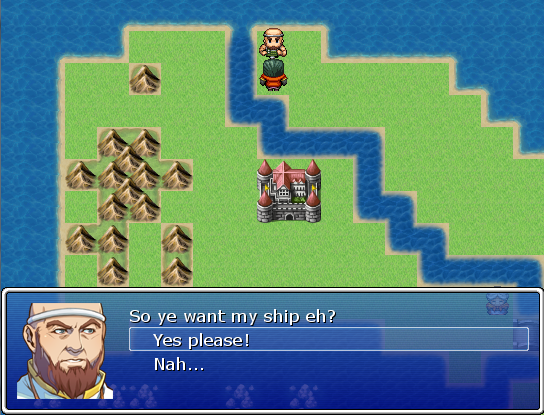 Nice eh?It's coming in Q2 2012 (I hope!) Let me know what you think in the comments!