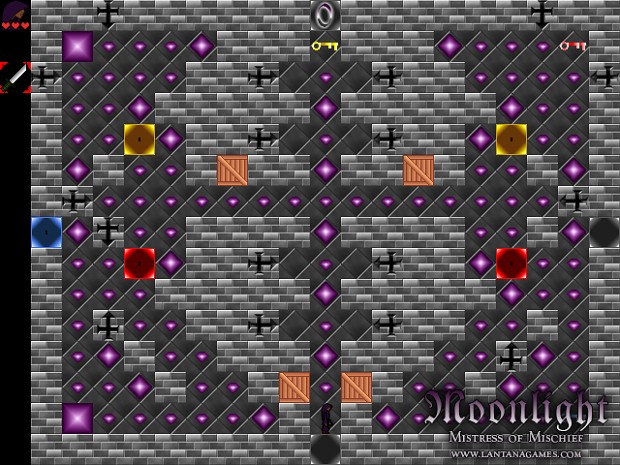 Greetings, indies! Well, after a couple months in development and some serious updates, Moonlight: Mistress of Mischief has entered the Kickstarter phase! The goal is to upgrade the graphics into HD, make 100+ levels, and potentially release a level editor/browser (hopefully with Steam Workshop integration). I've gotten a lot of requests to do a level editor for this game, so if the funding is successful, we'll do it!
You can check out the Kickstarter here to help us out, and watch me ramble about the game into my webcam here:
Thank you all for your continued support, I'm looking forward to seeing what kind of a future this game has!
- D