Guys, Joan Mad Run is on Kickstarter now and we really need your feedback and support!
For quite a long time we've been working on the game on our own. But you are indies too so you know how that happens - the funds inevitably start depleting... And so we are here now and your help is crucial! Please be so kind to help us spread the word about the campaign and if you like what you see, please back the game, to make one more dream come true :)
Here's the link to our KS campaign: Kickstarter.com
And some more pixel art for you to see what it's all about:
Upgraded chainsaw and Impgun in action:
Weapons and their upgrades: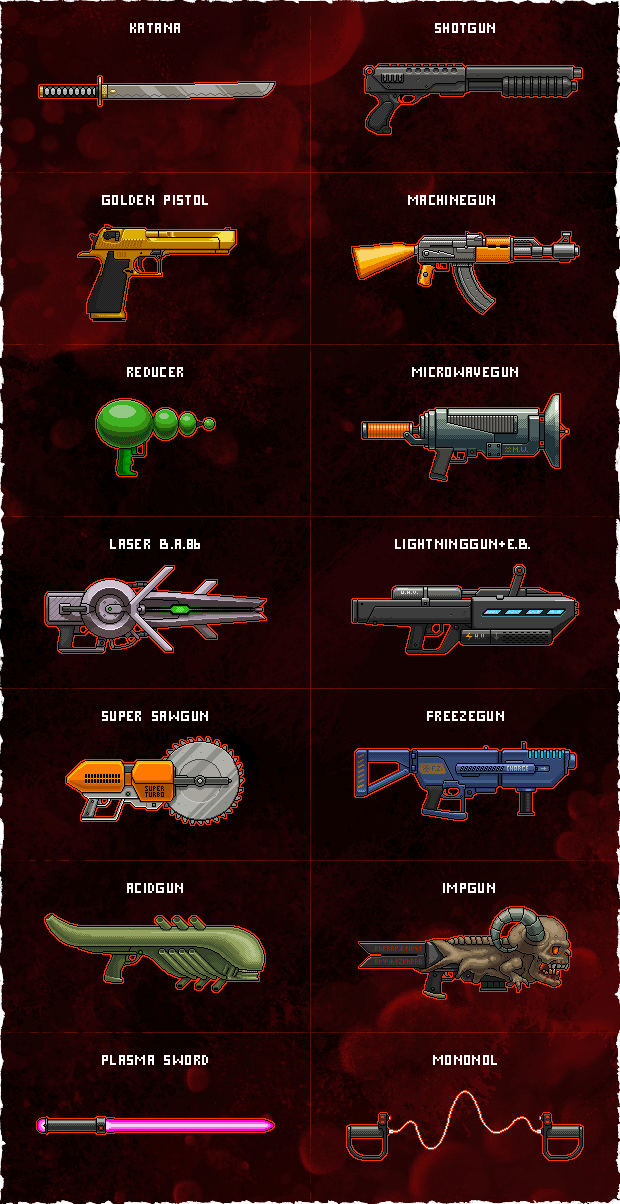 Some enemies and bosses:


Please let us know your thoughts and ideas about the game and our KS campaign in the comments below!