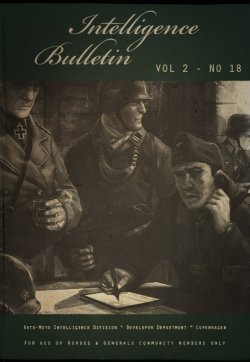 This week we proudly announced that we went into Closed Beta and that we're encouraging gamers to sign up for a Beta-key.
But what does "Closed Beta" really mean for us, for you and for Heroes & Generals? Here is how we interpret "Beta":
Well first of all "Beta" really is just a name… Well, it's actually a letter… Wikipedia says: "Beta (pronounced UK: /ˈbiːtə/, US: /ˈbeɪtə/) (uppercase Β, lowercase β; Greek: Βήτα Bḗta) is the second letter of the Greek alphabet.".
But Wikipedia also says "In computing the term 'beta' is used as (usually) the last pre-release in the Software release life cycle."
To us, "Beta" is simply a milestone and a statement that we've made a solid platform where we can continue to expand the game on and that we're ready to invite more players.
Please don't compare a Battlefield or a Call of Duty beta with ours – those games are "boxed" titles and their betas really aren't beta's in the first place. It's release candidates and much more meant as marketing tools. Instead look at Minecraft, World of Tanks, Firefall, Tribes Ascend and all the other recent online games. They all went "beta" at a similar stage in the development, and the games were (and still are) further developed throughout the beta and after launch.
We're not making a boxed and fixed product, where we lock down the development in the beta stage, and then never again touch the game. No, this is a living and breathing process, where we'll continue to develop the game, tweak gameplay, graphics and sound – and add new features and content, no matter what we call it; alpha, pre-beta, closed beta, open beta, launch, v1.0, v2.0, etc…
What we have implemented in the current build is only a fraction of all the ideas we currently have in our design manual but releasing the game to a (hopefully) larger audience will help us prioritize the development of the features.
So the basic Wikipedia definition "Beta is the second letter in the Greek alphabet" kind of fits our interpretation – Closed Beta is simply just the next chapter in the never-ending story of developing Heroes & Generals.
Propaganda this Week
Heroes & Generals Beta Videolog 1
Heroes & Generals – Beta Videolog 1 showing gameplay and a preview of our upcoming iOS and Android app – Heroes & Generals: Mobile Command
Previews
Massively.joystiq.com
Violentgamerreviews.com
Mentions
Rockpapershotgun.com
Ign.com
Incgamers.com
Neoseeker.com
Bgbureau.com
Criticalgamer.co.uk
Gamersdailynews.com
Pc.gamespy.com
Gametrailers.com
Cinemablend.com
Gamingshogun.com
Browser-game.it
Histogames.com
Jeuxvideo.fr
Mmorpg.com
Pixelsmashers.com
Onsoftware.en.softonic.com
Technoid.nl
Topofthegames.com
Worthplaying.com
Xboxplus.net
Gamingclimax.com
Rtsguru.com
… and many, many more…
Developer Blogs this Week
"We need your help for a HUGE Load Test of our servers Sunday the 27th of May at 18.00 UTC." Read More
"There has been some confusion about whether or not you may capture and post screenshots and videos publicly. And just to make it clear to everyone: Yes, you are now allowed to capture and post all the screenshots and videos you like, where-ever you like!" Read More
"Post a great screenshot on our facebook page and win swag" Read More
""Heroes & Generals Storms into Closed Beta" – this is the headline of our latest press release, and this is exactly what we do!" Read More
"Highly anticipated shooter from the creators of Hitman enters closed beta stage, invites soldiers from across the world to help redefine a genre." Read more
Team Debriefing
Design
Reto.RedBjarne, Game Director
"- last tweaks on new weapon-mod iteration.
- some bugfixes
- work begun on 2nd iteration of assault-teams screen
- work begun on assault-team progression.
- Mission Lobby design finished and production road map created.
- boardmeeting
- Inserting a snail-trap into the large snail infested aquarium with great success. 1000 prisoners taken. Awaiting execution.
- Greenlighting a search-and-destroy mission. A special-forces team of 5 Antentome Helena have been sent to eliminate the remaining snails."

Reto.Fleck, Level Designer
"Mostly been doing graphic changes due to capture route changes on Medium French Village map – exiting to test it with you guys…. I'll update the changes in a blog soon. Besides this as allways – been fixing various BUGS…"
Reto.Robotron3000, Community Manager & Game Designer
"Followup on player suggestions for improving strategy game, Working on changelog, Added a few more airfields to fill out gaps on the warmap, working on forum & wiki, balancing weaponMods."

Artists
Reto.Hr.Wille, 3D Artist
"Working more on the new in-game map. Also had a lot of meetings, did some press material and reworked all tank collision objects."

Reto.Mato, Lead Character Artist
"This week a made the highres Map Case and a few web banners."
Reto.Owleater, Character Designer
"The in-game hand needs an upgrade – up-res'ing and making a new shader."
Reto.Colding, Lead Animator
"Still on a secret mission…"

Reto.Dave, Environment/Props/Concept Artist
"Been Working on the crossing in medium French and graphics for the app"

Coders & QA
Reto.Goonstah, Programmer and Technical Lead
"Small improvements on download speed. The usual round of testing + bugfixing."

Reto.Hal9k, Render Programmer
"MIA"

Reto.Ogssan, Gameplay Programmer
"- Fix a bug
- Fixed the fix for the bug
- Fixed the fix for the fix for the bug
- Updated the game summery screen with more info about what is happening
- More bug fixes
- Some effect tools
- And made control surfaces ready to be used more broadly."

Reto.Leto, Gameplay Programmer
"Bugfixes and optimizations"

Reto.Injection, Senior Programmer
"MIA"

Reto.Splixxen, Lead Tester
"- Test test test test
- Verify fixes
- Handle feedback
- Debug crashlogs
- Drink Red Bull and eat cake"

Reto.Indusninja, IT Architect
"Bug Fixes:
- Fighter Squadron not transporting to battle correctly and not showing up in the action game
- Skirmish missions are initialized by the war server with wrong data
- Framework change to limit high dependency when using on Database Cache
- Error when trying to buy an Assault Team
- Deleting character throws a "NOT_OWNED_BY_PLAYER" bug
- Config files and utility for local deployment of war server
- Assault Teams not getting resupplied (Supply does not travel to AT)
- Assault Team supply cleanup script not deleting empty Reserves
- Working on tweaking the strategy game logic's framework to weed out bugs (hopefully)
Features:
- War server now limits only 12 Assault Teams per mission
- Buy character slots (identical to how buy Assault Team slot works)
- Event Handler to allow deletion of characters (except last remaining character)
- Weapons now have a new name field"
Reto.Vashu, Flash Programmer
"- Bug fixes and stabilizing servers
- Code cleanup and restructuring of general layout
- New Build distinction, preparing patch notes
- Preparing new build which sends out payment for war bonds (it's coming!)
- Working on patch notes / overview of what's coming"

Reto.masterdisaster17, Server Programmer
"This week I fiddled about with some 'server running slowly' messages that seem to be originating from the statistics database. I also wrote a deeply political blog that has not been published because the shadowy powers that govern our everyday existence fear its subversive message, as well as dinosaurs."

Sound
Reto.Draebesmoelf, Lead Sound Designer
"Most of my week was spend working on vehicles (both in-game vehicles and vehicles to come). Researching, adjusting, getting ideas for, creating and updating sounds."

Reto.Lord, Audio Programmer
"Working on the flash client side things of the mission lobby."

Management, IT & support
Reto.Topo, CEO
"Communication and planning with high command. Review of combat reports from around the world."

Reto.Hansg, IT Admin
"1. Test servers in Australia
2. We have found 3 server sites in Australia. (I have send mail to the isp's) Wating for prices and test ip's
3. Comms was down (disk full)
4. Creates script to install servers fast. (Testing the script now) When finished we can setup new servers faster.
5. Backup of servers.
6. Setup of server in japan. One is ready to deploy when the firewall is fixed."
Reto.KenSolo, PR Manager
"Closed Beta Press Release, Newsletter, Videolog – Wham, Bam, thank you Ma'am! The goal was to get the gaming media talking – and they do! ;)"

Reto.Lusa, Project Coordinator
"Still working on the app for Android and iOS – and other important coordination tasks."

Reto.Bacon, Support Manager
"MIA"
NOTICE
The Intelligence Bulletin is designed primarily for the use of the members of the Heroes & Generals community. It is a vehicle for the dissemination to them of the latest information received from Reto-Moto Intelligence sources about the development of Heroes & Generals. Readers are invited to comment on the use that they are making of the Intelligence Bulletin and to forward suggestions for future issues.
Reto-Moto Intelligence Division,
Developer Department
Sign up for a Beta-key here!