It has been many months since I last posted about Children of Liberty. At that time, we were talking about PAX and launching our Alpha Funding campaign on Desura. Since PAX, we've been hard at work getting a huge update ready. This update will include numerous bug fixes, new mechanics with a focus on stealth, new camera and control systems, improved framerate, and more. Specific info will be coming about this update when it is ready, which should be very soon.
This post is mainly two announce two things: one, that Children of Liberty, like many games, has launched on Steam Greenlight. Two, to announce that the new site for the game, childrenofliberty.us, has gone live.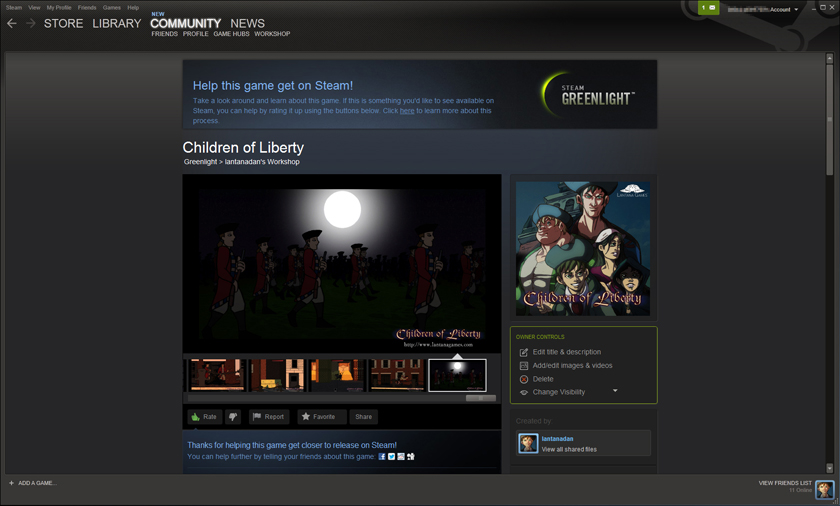 So far the response on Greenlight has been fantastic, but we still need your help! There's a long road ahead for Children of Liberty and the Greenlight campaign, but it's never too early to get the ball rolling. Greenlight has already brought some more much-needed feedback to the game, and with your support we can get it on Steam when it's ready.
As for the new website, we are using it to distribute the Children of Liberty Alpha directly to our fans if they don't feel like installing Desura. The game includes an automatic updater, included alongside the executable. We are aiming to have this updater accessible directly from the game's launcher in the next Update. Please note that this DOES NOT mean you will need an internet connection to play the game! The Updater will remain a separate program from the game itself.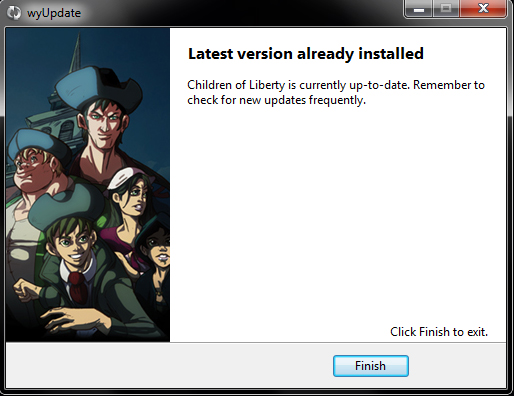 Another news post will be on the way as soon as the next update to the game is ready. We're hard at work and can't wait to show you what's new!
- D