Direct TradesOne of the ways to exchange items in Brunelleschi: Age of Architects, is by negotiating a Direct Trade.You can start a Direct Trade with a specific Character by selecting the green Direct Trade button located on their Report Page.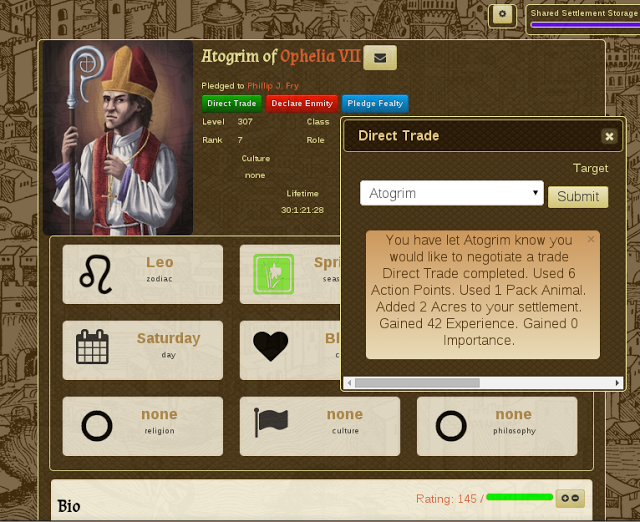 NegotiateDirect Trades opens up a negotiation between yourself and the other Character.Each of you may add resources, goods, currency, equipment, Military Units, and/or Transportation Units to your side of the offer./p>When both sides have selected to Confirm that they are happy with the trade, whatever offers they agreed on are loaded up into their carts, boats, ships, and/or trains and sent off to the other party.To offer to repeat the negotiate trade automatically either part may use the circling arrows button to open Repeat Trade options, select one, and add that condition to the offer.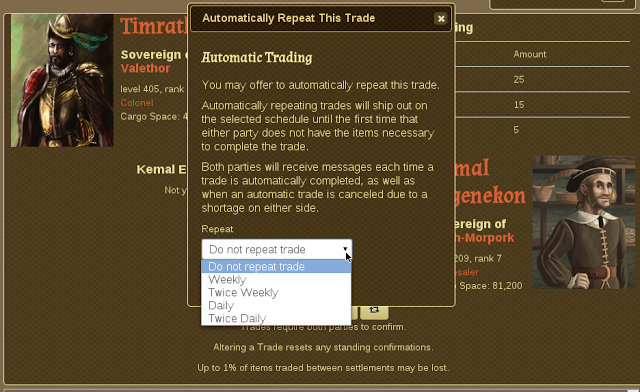 Should the other party add a different Repeat Trade offer, any existing Repeat Trade offer would be overridden.If a Repeat Trade option is selected, the Trade will be repeated at the selected interval until one of the two parties either cancels the trade or is short necessary materials or vehicles to complete it.Both parties are notified in their Shipping topic each time the trade repeats or if the trade is canceled due to choice or shortage.TransportingWhen negotiating a Direct Trade, you can always select the calendar icon button to bring up transportation information for the trade. This will show you the available cargo capacity each side has available, and how long the current trade would take to complete.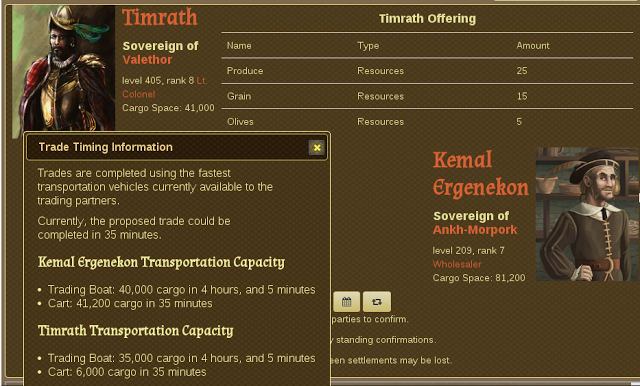 Each type of Transportation Unit has its own travel time and cargo limits, so if trade goods have to be split across multiple types of transportation vessels, the will arrive when the Transportation Unit they were loaded up onto completes its journey.Manage TradesIn the Manage Shipping area where your carts, boats, ships, or trains are stored, select the globe button to bring up details on all of your ongoing and upcoming trades.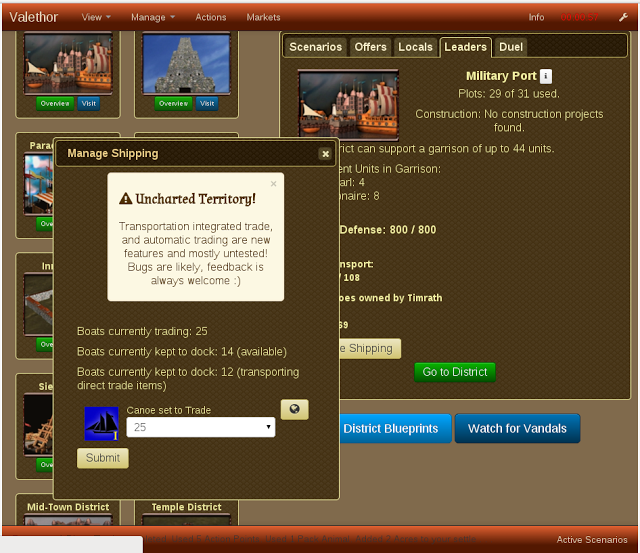 See which Transportation Units are used in each trade, open up information on what is being traded, see how long since the trade was sent out or how long until the next expedition, and cancel trades you no longer wish to recur with the click of a button.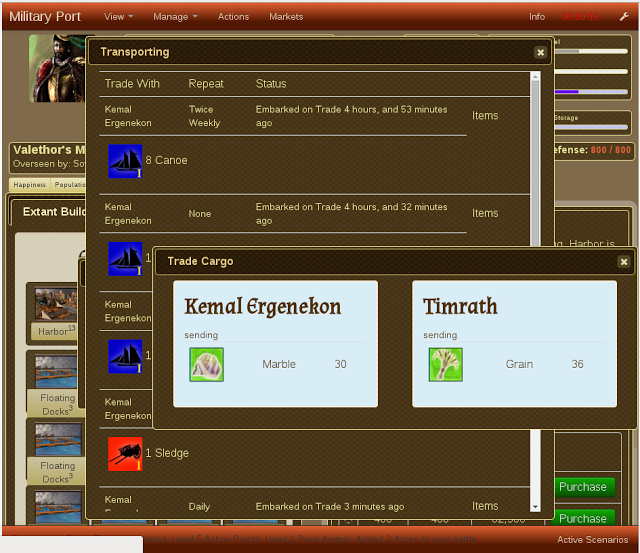 Video DemonstrationIn which two characters demonstrate negotiating a Direct Trade.
BRUNELLESHI:AGE OF ARCHITECTS
Play the free beta today at brunegame.com!Download the 3D Unity alpha demo and new Oculus Rift alpha demo at indiedb.com"Invest" a social media announcement in the development project at Our Epocu CampaignAnd checkout lots of info on our crowdsourcing and development goals at the new Support page.Thank you for reading :)