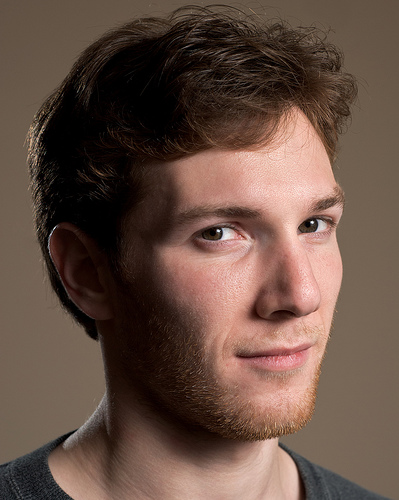 Michael Boudreaux
Q: Mr. Boudreaux, what excites you the most about Bombsweeper?
A: The whole game basically. The gameplay is what is my favorite. The gameplay is challenging and makes the player's tactics more extreme.
Q: We want to know, what is a typical day working at Redkix Games like?
A: Well first, we have to be in at 6:00am. So I have to wake up at around 5:00am. I do my basic morning routine(It involves a toilet and lots of singing in the showers *wink*) and head off. When i get there, I have to clock in then I head off to my office to get everything sorted for the Morning Meeting at 6:30am. After the Morning Meeting, everyone goes to their respective stations where the magic happens. My office is where I type out the newest updates we want to make to the game. And the rest is classified...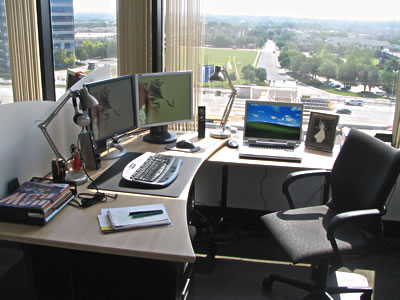 Michael Boudreaux's corner office
Q: What's the latest on the multiplayer for Bombsweeper?
A: Well, as we said in the last news update we aren't able to create the multiplayer because we don't have the Standard edition of Game Maker. We hope to purchase the Standard edition sometime next week. So hopefully the multiplayer will be made and finished before lunch date. However, we can't promise anything.
Q: Have you hear back from either Desura or Steam?
A: No. It's really strange. I understand why we haven't heard back from Steam. Steam is more popular and gets a lot of games sent in everyday. However, with Desura we haven't heard a peep. We hope to hear from Desura before Tuesday. If we don't hear back from Steam Or Desura by then, we'll have to postpone the release date and move it back until we hear something. If we do hear something before Tuesday, we'll let everyone know!
Q: Thanks for taking the time to do this interview Michael! Good luck with the game.
A: You're welcome. Have a great day!