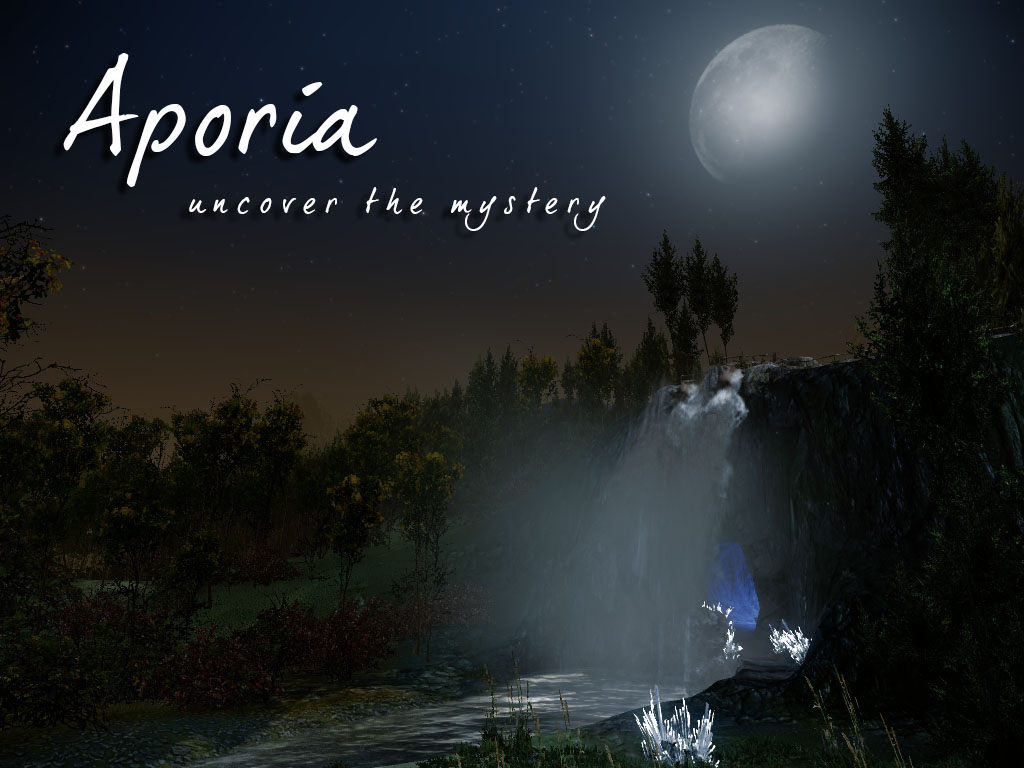 The first public version of Aporia has been released! This early version of focuses on explorative gameplay together with a rich in-game atmosphere.
Remember - no objects are placed in the game by chance, and you will need your wits to find its
hidden story and to piece it together. This means that the story requires or even demands interpretation.
The current narrative in Aporia is mostly a "skeleton" (needs flesh!).
This is to receive primary development in the next iteration, but this version holds a story deliberately designed to be partly open to interpretation. What are your thoughts, as a player, on this?
Also, BEWARE - THERE WILL BE BUGS! - GAME IS UNDER HEAVY DEVELOPMENT!!!
A few notes on an important known problem:
The first time you start Aporia, the gameplay will contain some lag and stuttering the first minute of gameplay. We apologize for this significant annoyance, and we attribute it to the size of the current game map. We promise this will go away after a short while of play, or alternatively on next startup. However this also means that there will be no loading times during gameplay.
(To be addressed in next iteration)
If you manage to complete Aporia and reach its end, we ask you to fill out a short questionnaire to help us in our further development of the game, and our research. Remember to type in the code you get when you finish the game.
You can find this questionnaire here:
AporiaQ.redirectme.net
We almost can't wait to show you the next version, and hopefully a full release in the future!
CONFIG & TWEAKING
It is possible to modify Aporia to run with different levels of quality depending on your PC. Per default Aporia is set to "high" but this can be changed.
Edit autoexec.cfg found in the CryENGINE 3 directory for additional command-line options.
The command "sys_spec #" (#=1,2,3 or 4) alters graphical quality in 4 levels
"sys_spec 1" - Is the lowest possible graphical level (and is only DX9)
"sys_spec 3" - Is considered a high graphical level (and is DX10).
"sys_spec 4" - Is considered as the ULTRA level of graphics (incl. DX11)
(may bug occasionally)
These commands can also be used ingame in the console.
Feel free to add other CryENGINE 3 SDK command line parameters to autoexec.cfg
DISCLAIMER
All elements of Aporia are property of their respective owners.
Including CryENGINE 3 and all assets within.
Aporia is being developed under "fair use" as a non-profit educational project and as part of a university study.