The new release of S7.0 adds support for player created and run towns! Town support allows you to do cooperative building projects with friends, whether that is creating an actual town, or working on any other shared construction project.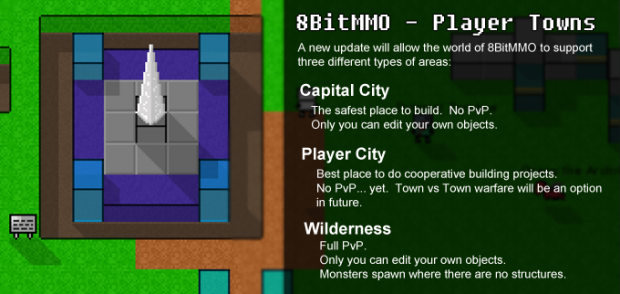 A walkthrough on the Towns system can be found here, or watch my first ever developer vlog:
Also -- get out your pencil/crayons/photoshop, because we're running a fan art competition this week. Enter, and if you win, get 250g!
That's it for now, in the meantime... click here to play 8BitMMO!