For the next few weeks, our new game dev guru Elliot Borenstein will focus on creating 2-3 day prototypes of wildly divergent ideas. His goals will be to figure out interesting new mechanics for Dejobaan's 201X game lineup. With those prototypes, we'll see what sticks for both Ugly Baby and the upcoming Drunken Robot Pornography (try asking your Mom for that as a gift).
Last week, Elliot built NotJenga, a physics simulation which challenged players to create buildings from blocks, then topple them by pulling out pieces. Anything that hits the ground got you points. Instant game!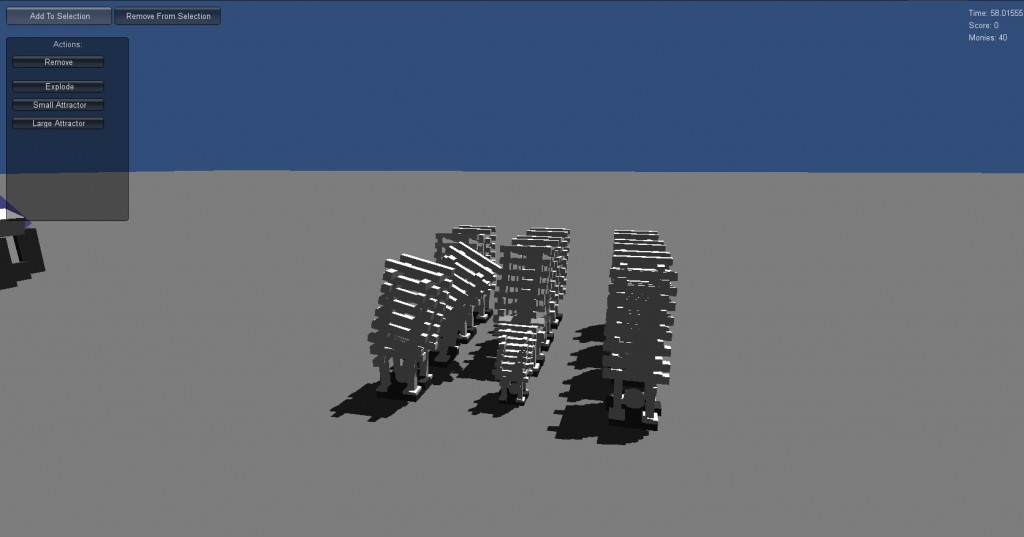 The above picture shows a sort of 'city' layout. Elliot experimented with various abilities (remove a block, blow up a block, make a block attract other blocks, etc). Then he handed it to Ichiro, who discovered that making it "how many points can you get by only removing 6 pieces" was more fun than unconstrained mayhem.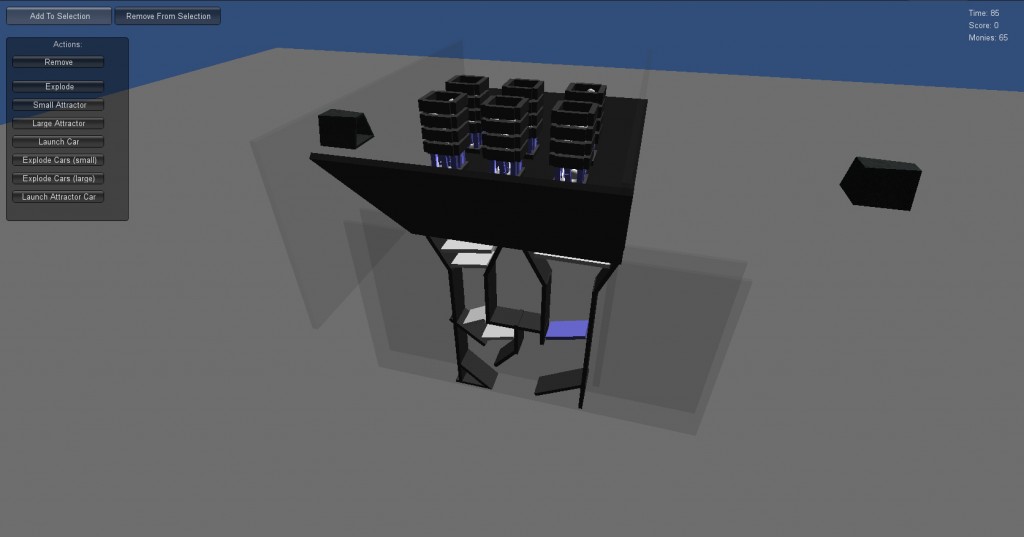 The second set of pictures shows a more complicated example, with buildings full of spheres. You have to launch attractive cars (models totally not stolen from Aaaaa!) between the buildings to make all the balls fall and get mega points. This almost turned into a NotPlinko.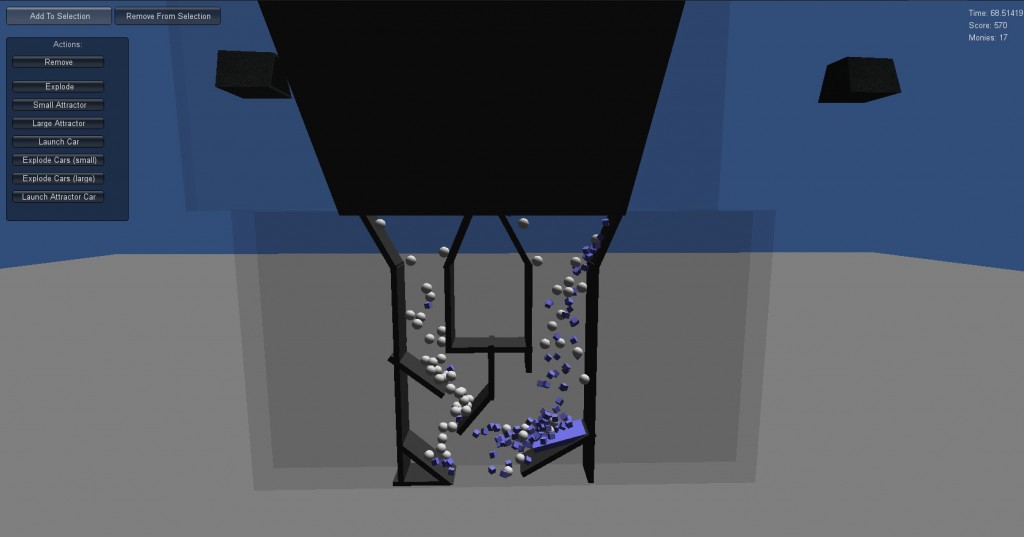 Shares Elliot, "It's a fun little prototype that got us thinking about community generated content and the interesting things that entails. It also helped to get the creative juices flowing for some more complex stuff to come." We'll be taking a look at that more complex stuff for Ugly Baby, DRP, and beyond SOON!