Hi everyone!
Back on October 2016 I release a Free Gear VR game called Twobit. The feedback I received from players all around the world was very positive, the game hit nearly 70,000 downloads and was even nominated for an award for the best VR mobile game of 2016!
Today I am pleased to announce that I have decided to move forward with Twobit Odyssey! A full-on VR puzzle action game starring our little friend Twobit! I am planning to release the game at the end of 2017 - first for the Gear VR but other platforms will follow.
Twobit awakens in a dark and mysterious place. But he is not alone. He sees you. You are his guide. When he asks for direction, look around the room and find a location for him to explore. When he finds a button, nod your head in agreement to activate it. Need to see what lurks in the dark? Activate the Twobit Vision and see the world through his eyes. But who is Twobit and, most importantly, who are you? Are you a figment of his imagination?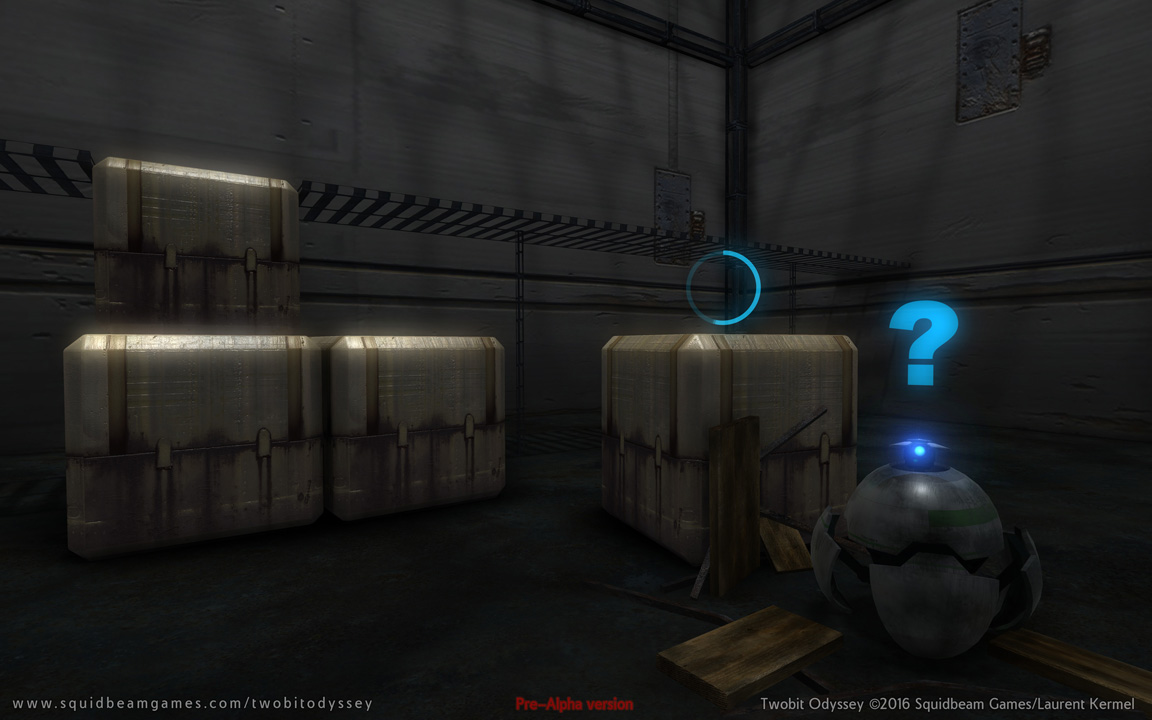 When Twobit asks for direction, a question mark appears above his head and a round cursor allows you to pick a location to explore. Once the robot has registered a new target, he then rolls into a ball and makes his way towards it.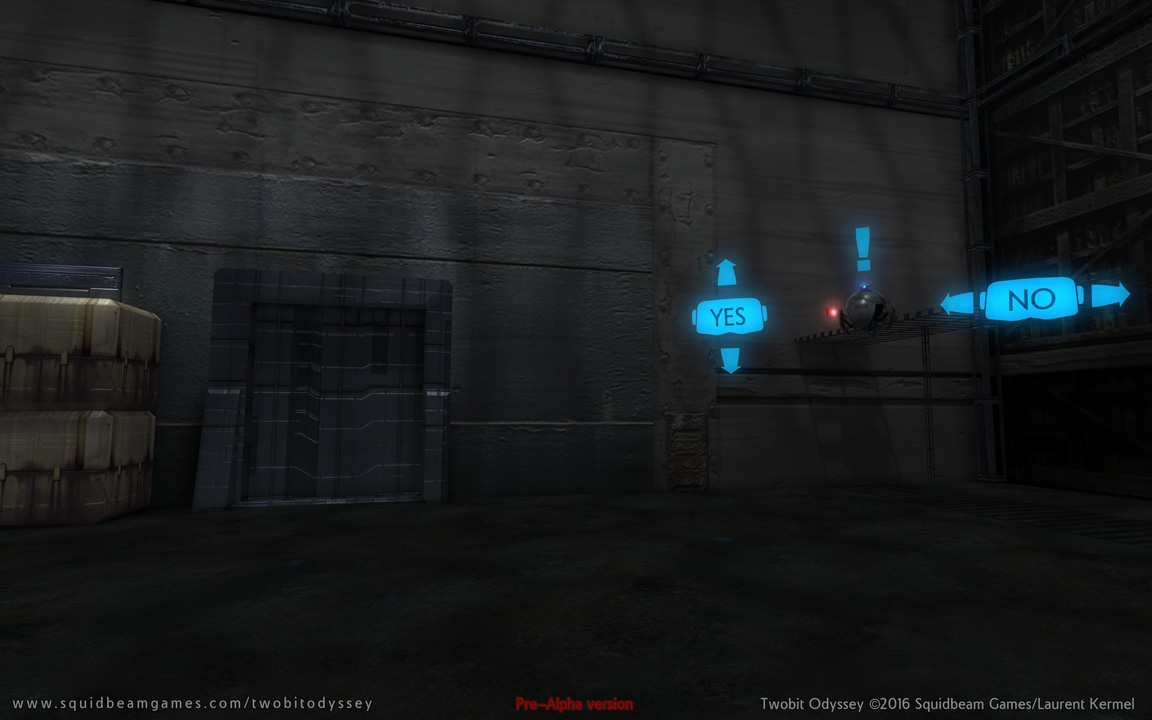 Some elements (such as buttons) can be activated by Twobit. When he reaches them, he will ask you if you would like him to proceed - you can confirm by nodding your head "Yes" in agreement, or by shaking your head "No" in disagreement.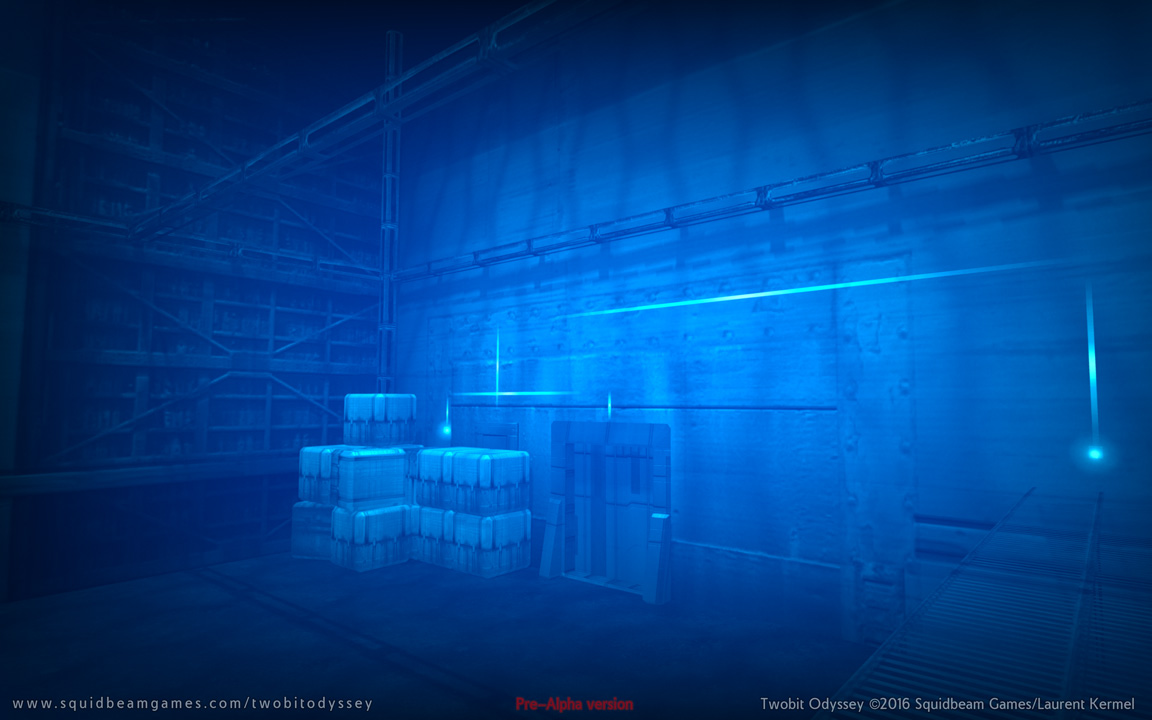 Players can activate the Twobit Vision at anytime during the game and see the world through Twobit's eyes. However, this feature is only useful when Twobit is opened and not rolled into a ball. The Twobit Vision gives players the ability to view the world they are exploring from another point of view. Additionally, Twobit can see things the players can't, such as flows of energy.
Twobit Odyssey will feature different environments and a storyline. I look forward to share more with you as the development progresses! The game will be first available for the Gear VR and the Rift!

I am a solo indie developer and do everything myself, from art, modelling to coding and music. The process has more than its share of challenges, but also has more than its share of fun and exciting moments!

Please don't hesitate to let me know what you think, be it positive or negative!
Dev-Logs
Stay Connected
Squidbeamgames.com
Indiedb.com
Facebook.com
Twitter.com
Reddit.com