Hey Guys, I am an Officer in the NR24 regiment here at Forgotten honor.
I decided I should post here and see if anymore of you are interested in joining.
you can add me on steam [F|H]Hawk_345 if you have any questions.
You can also join our teamspeak server at ts.forgottenhonor.com and ask questions or play with us to see if you want to join.
Napoleonic Wars DLC for Mount and Blade it lets you be one of those soldiers in the line.
It is an awesome experience, and if you are at all interested in fighting line battles first hand as an infantryman of the line, please consider joining us.
No prior experience is needed. We welcome all newcomers to the regiment. And if you feel you don't have enough time to dedicate every week to a regiment. Do not worry. At F|H we know real life must come first, if you cant make a training or a battle, all we ask is a simple post informing us you will not be there.
We are an international regiment with people from all over the world.
Here are a few screens I took from just some regular playing and training of the regiment to give you guys a small taste of what we have to offer. (Note these are jsut pics of a small group of us, battles will be much much larger. Keep in mind servers tend to be 200 players)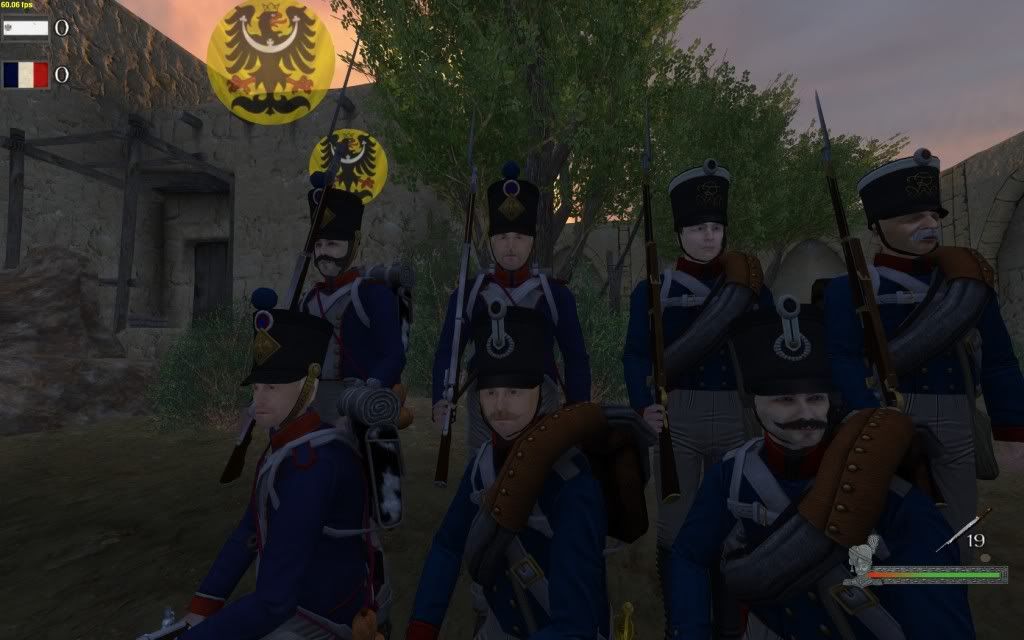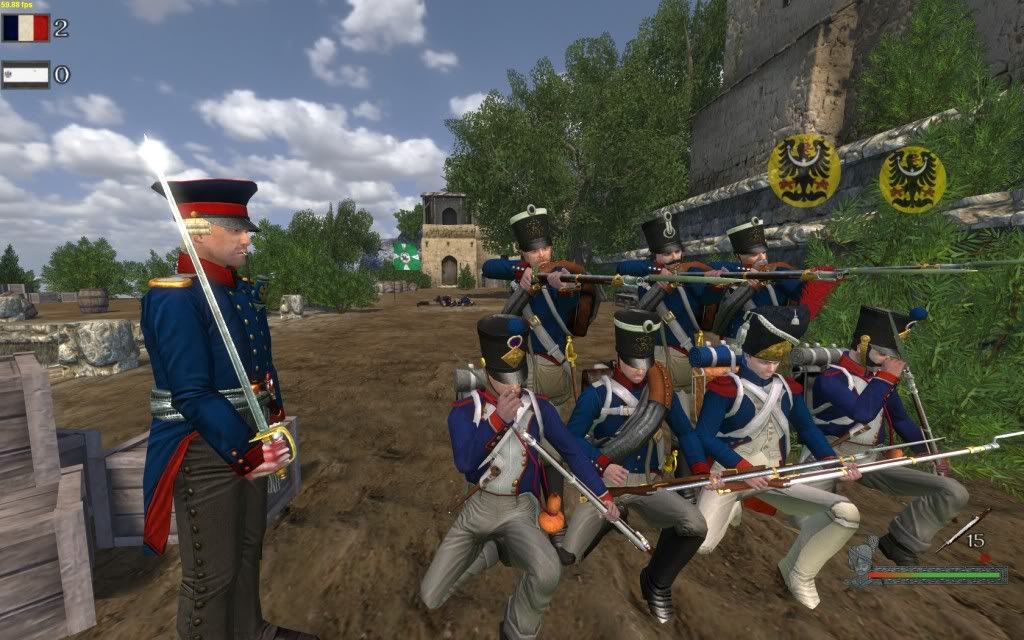 Here is another taste of what we have to offer:
Here are a couple examples of our medals.
1813 Kulm Kreuz.


Award Reason: Awarded for outstanding marksmanship.
Kr?nen Orden 4. Klasse.


Award Reason: Awarded to any soldier who distinguished himself trough outstanding performance in several battle.
Pour le M?rite.


Award Reason: Awarded for playing the Regiment drummers in exceptional circumstances in battle.
These are just three examples of 26. All the medals can be viewed here on our website.
Forgotten Honor - Where Teamwork Meets Gaming
Just to Point out as well The NR24 Line Regiment and the SSB Skirmisher detachment are a new branch of the Forgotten Honor Community.
I have been with Forgotten Honor for 6 years. It is an amazing Community filled with many creative and friendly people. The New Mount and Blade regiment is extension of this long tradition.
Take a look at what we are all about.
Forgotten Honor
About us:
Forgotten Honor is a gaming platform that has a great amount of experience in arranging online events for games. We work our way up to bring you the opportunity to game as the way we think it should be: a full immersive experience. This is what makes FH so different. The context we add to your games creates a gaming environment you can't get with the vainilla game. Because at the end, those huge intense hours of gameplay with us is what makes a game unforgetable. Forgotten Honor has nearly 12,000 registered gamers and partnered up with AAA title developers and distributors.
Forgotten Honor is a platform that put gamers together by giving value for their game experiences.
Facts & Figures:
? 11,400+ registered users (300% growth rate in 2 years)
? 60 long term events for AAA titles
? 80,000+ yearly unique visitors
? Customized & unique interface
? Staff of 35 people (voluntary work)
? Organized immersive events over 1,000 signups (eg. Normandy 1944)
? Partnered up with businesses (eg. 12,000$ cash prizes)
? 7 years of experience
Games:
Arma 2, Battlefield 1942, Battlefield 2, Battlefield 2142, Battlefield Bad Company 2, Day of Defeat, IL-2 Sturmovik, Red Orchestra Darkest Hour, Men of War, Minecraft, Mount & Blade Warband, Red Orchestra 2, among others. Featuring mods for Battlefield franchise such as Forgotten Hope, Project Reality, Battlefield 1918, Operation Peacekeeper, Battlefield Pirates and Eve of Destruction.
Upcoming games: Battlefield 3, Company of Heroes
I hope some of you will consider Joining us.
Thank you for your time. And I hope to see you on the battlefield.
Hey Guys, Just an update on us.Thanks to one of our members (Kieran) we have a new TRG map!here is a preview!
Check out this new map by joining us at www.forgottenhonor.com
Hey guys,
I am back with another small update on us.
We got some more new textures to show you.
NEW!!! SSB texture thanks to WILDJAMES

And we also now have custom banners to float over our heads. Check em out.
24Inf

SSB

We are recruiting. Check out our homepage at www.forgottenhonor.com or add [F|H]Hawk_345 to steam.
We are an international regiment consisting of people from all over the world.
We still are recruiting for anyone who is interested.
We have just added a new artillery detachment to our unit.
7th Reitende Battery


Led by Kapitan Johneh
So Our Unit Now consists of the:
Infanterie-Regiment 24 (NR24)
Schlesisches Schutzen Bataillon (SSB24)
7th Reitende battery (7FAR24)
All sections are recruiting. Come check us out at www.forgottenhonor.com
Just Some news for you guys.
Due to the stepping down of the SSb24 CO we've all merged into the NR24.
So we now offer the NR24 Infantry Regiment and the 7th Reitende Battery for the time being.
Here are a few screens from our trainings and events.
Hope you enjoyed the images.
Come check us out at www.forgottenhonor.com,, or if you have any questions add MikeBeehan, or [F|H]Hawk_345 on steam