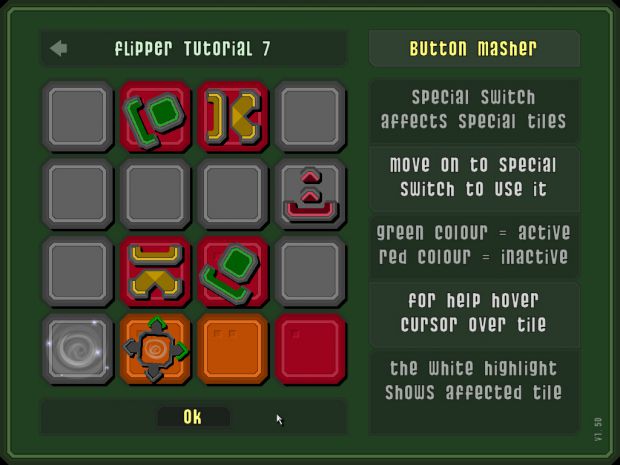 The final special tile will rotate other tiles into different positions. In order to use this tile the cursor must move into its grid space.
The Switch tile has the familiar squared off base to keep it consistent with the other designs. If the player starts on top of this special tile, it is shrunken down and not used.
The Switch only affects Exploder Arc, Vacuum Arc and Push special tiles. The shape has two different colours (green / red) to help represent if the special tile is active or not.
If the mouse cursor is moved over the special tile, the game will display a highlight showing the target destination of what the switch tile is pointing at.
The switch special tile will not work if the following conditions are true:
- The target destination is located off the tile grid or to itself
- The target destination does not contain the correct special tile that can be rotated
- The switch special tile is located above a grey tile
When moving the cursor onto a switch special tile, the previous cursor location is lowered by 1 colour. Multiple switches can point to the same target for more complex puzzle arrangements.