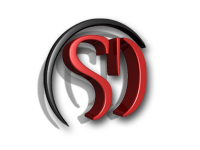 Although this particular paid (and quite expensive) Self Defense Training System is intended for mature audiences above 20 years, even 16yo males should start learning it. The younger one starts, the more one's mind is prepared to learn and remember.
Here you can subscribe to a couple of free training course lessons (vids and guidelines):
Theselfdefenseco.com
If you'd like to avoid to have your e-mail "spammed" ;-), below direct links to free vids/lessons.
Lethal Lesson 1: Don't Be Played for a Sucker!
Theselfdefenseco.com
Lethal Lesson 2: Blocking and Punching Are Useless!
Theselfdefenseco.com
Lethal Lesson 3: Always attack the Man!!!
Theselfdefenseco.com
Lethal Lesson 4: Grappling is not Self Defense!
Theselfdefenseco.com
And yes, a d_mn great deal of observation and listening skills are also useful. If you have any friends that e.g. know where to kick a guy to make him double up. You can also share other sites, materials and books worth a read, here in comments or as a news/tutorial article in the Personality Forge group.
Whether you're 16 or 18, or 21, or 30 (or older), you should be responsible for your own actions. In the US, killing or injuring somebody in self-defence, especially witnessed by somebody, and correctly reported, can go unpunished, while in Europe many countries for killing/injuring in self-defence will give you a sentence.
So taking self-defence lessons should be closely regulated by you yourself, to suit your needs and avoid long stays in the court, fines or even imprisonment (yes, for the SOLE self-defence beating of somebody who tried to attack or rob you).