Its no secret, everyone knows 'how' to get better. At least, thats what we assume. In this article, the term 'getting better' is used along side with 'leveling up'. As a gamer community, the 'leveling up' system is easy to relate to. Hopefully with this knowledge, you won't 'kill rats in the basement' until your 'level 99'.
In a game, 'level 99' is usually the cap, or peak, of a skill. In real life, you technically cannot be 'maxed' in a skill. 'Level 0' would be very little or no knowledge on the subject. So lets say your a fairly competant 3D modeler with the ability to create decent props, UV map, and texture. Unlike a game, we cannot say you have a 'high 3D modeling skill' because this doesn't include other areas such as organic modeling. So we create a stat chart that looks like this: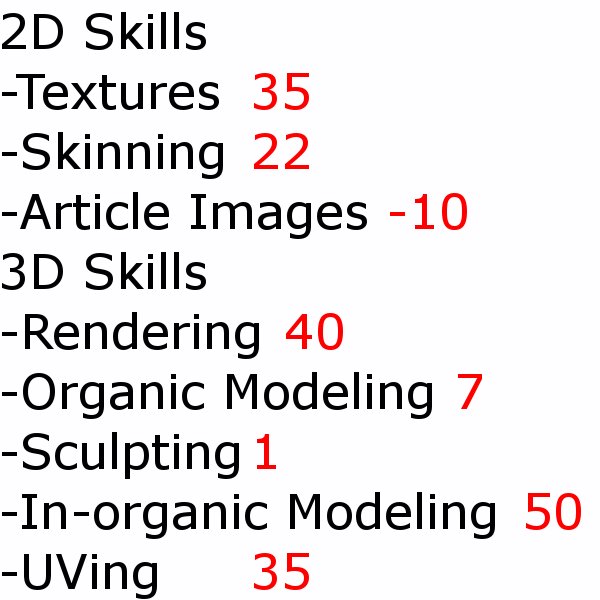 A guesstimated stat chart
Levels are estimated since we don't have a stat menu for real life. Level 99 being you know you can do anything in that particular area, and level 0 being you have no knowledge on it. This is helpful to see what you can use improvement on, and what your strong points are. If you've noticed, working on a single skill affects other skills as well.
So how does one level up anyways? Kill rats in the basement? A rat would be a small chore, like 3D modeling a can. You can 3D model small cans thousands of times, and be 'really' good at it, but that may never help with anything other than an amazing ability to make more cans.
Obviously just practicing is effective, and more obvious is doing harder tasks as you get better, so you can get away from rats in the basement. In my personal experience, I literally did sit around in a basement and hard coded whatever I could. I can't say killing those rats got me where it did today, but it set me up for learning a few new things along the way.
An invaluable method of learning is called 'group exp'. Watching or learning how someone else does something literally does benefit your own skill. Have you ever watched a movie or game and copied the movements? You didn't spend days practicing it, you simply saw it and replicated it. If you sat behind a professional level designer and watched him make the next map, you could very easily note his methods and replicate them. Maybe even read an article written by other developers!
The same works with almost any field of game design. In fact, simply listening to someone else talk about their methods may, in fact, help you get better with your own. This is a helpful method of learning. Its not the best method per se, but with the right people it very much can be.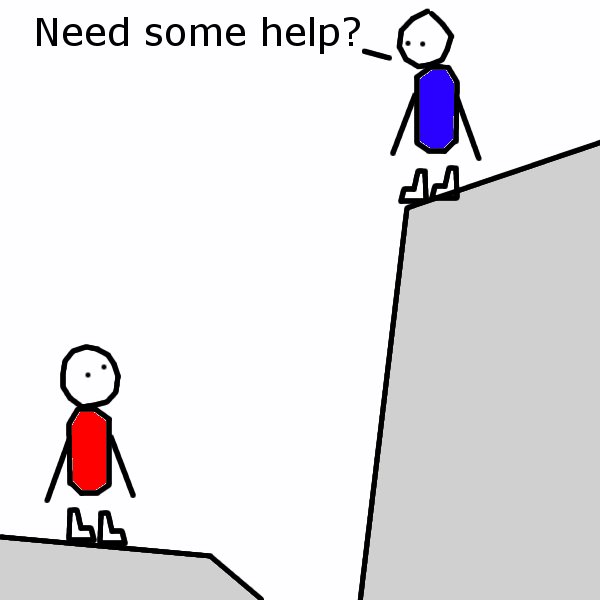 Community help!
This shows the advantage of a community. In theory you could sit around and listen to people talk about major game development and learn all you need to know. As we all know, we don't entirely work like that. Everyone needs some hands on rat killing at some point to get somewhere to start. Even if you start off somewhere else, you need to manually help yourself get better eventually.
This leads to what I call the staircase method. With group exp and rat killing, stats are still done by steps. .As it turns out, people don't like steps on a staircase. They want to jump to that level 50 fire spell because they saw someone else do it. They want to fly up the stairs and get to the next floor.
This can be related to game development and self development as a whole: Things are done in small steps, not by floors.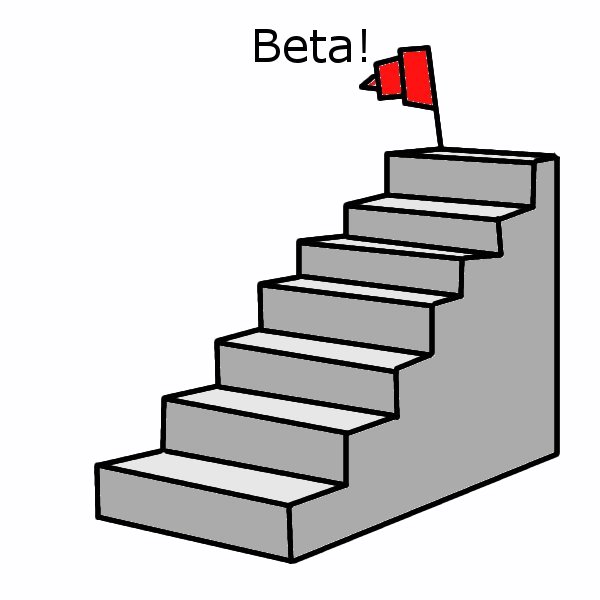 Steps to success. Usually there are a lot more. This is usually a reference to steps in game development.
Starting off a mod project and announcing your going to have a public beta in a month is silly. On the same note, taking hundreds of small steps feels tedious. Eventually at some point you'll just lose track of which step and sometimes what floor your on. A good idea is to set up milestones or goals, so that on your way out of the basement up the stairs and up to level 99, you can see how far you've gotten and where you will go.
The idea is to, every so often, set up a goal. Don't aim for something too small, else your just wasting your time. Also don't aim for something too high, or chances are, you'll also just waste your time and set yourself up for failure.
A great small goal is something like speed-modeling. Speed-modeling is creating an object, and texturing it and having it completed within an hour. This is a simple idea that really works by teaching you what to focus on and how to get things done effectively. Speed-sketching and free-writing and good examples of methods of learning.
At one point or another, you'll find it harder to find a meaningful goal. Sometimes you might just have to ask the community or another artist to help you out!
Knowing a handful of other developers and artists can greatly help in the long run when it comes to peer review and constructive criticism. Especially when your first getting into mod development. Finding someone of the same skill level is even better, because some sort of competition could be motivating.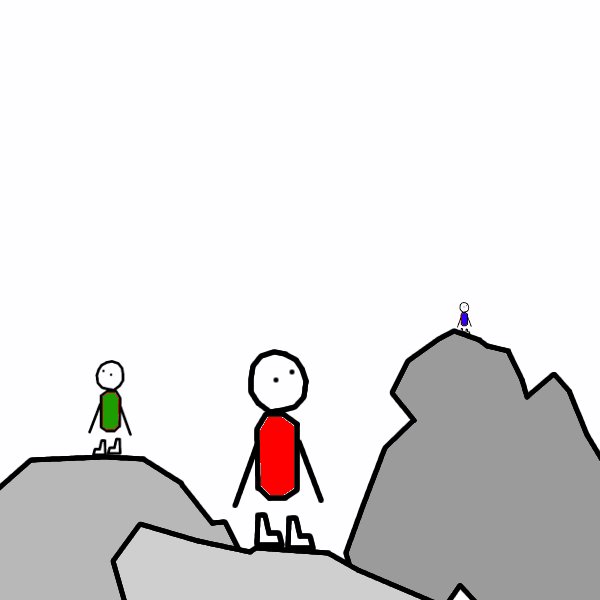 What next?
This article is pretty straight-forward, but time and time again I see certain newer developers struggling to get somewhere, and give up when they fail. Failure is just another step on the staircase method. I hope this simple and seemingly obvious article helps someone in the community.
To put it all in the summary:
- Practice
- Learn from others of equal or more experience
- Take things in steps
- Ask for constructive criticism on your work
- Set goals that are not too easy and not too hard
- Don't just kill rats in the basement
Thanks for reading!