Prepariations:
1. You will need Gimp: Gimp.org
2. You will need the Gimp .DDS-Plugin: Code.google.com
Editing:
1. You have to open a Texture file you want to edit. For this example i use my Kingtiger HD-Skin.
After you opened it in Gimp you have to overlay it with a camo pattern (it has to be in the same resolution as the Basetexture you want to camouflage. For the level of the camo pattern you have to add an Alpha-Channel (Red in the Pic.)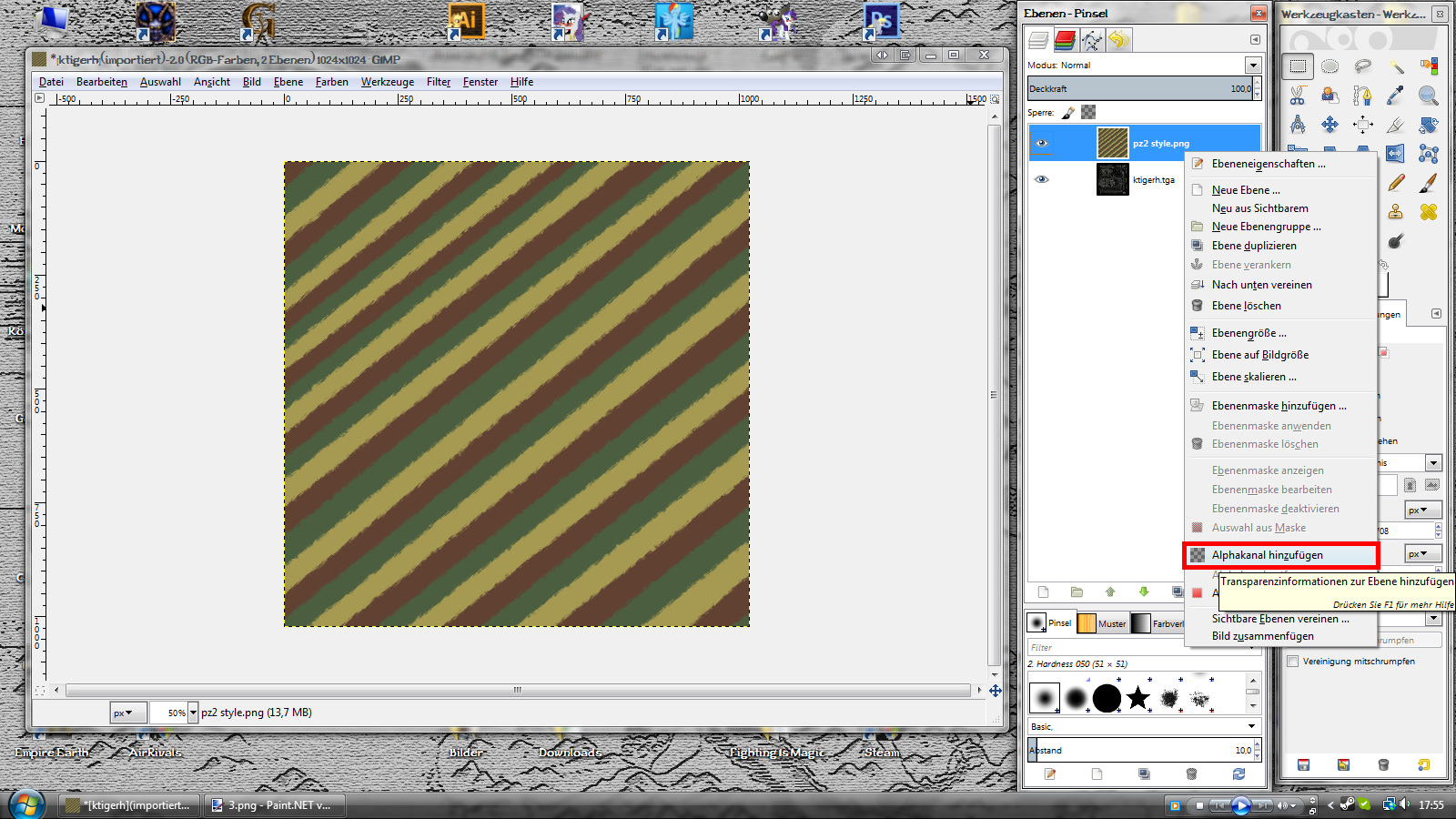 (right Click and "show file" to see in full resolution)
2.
Choose the overlay mode for the Camo pattern level. (Red in the Pic.)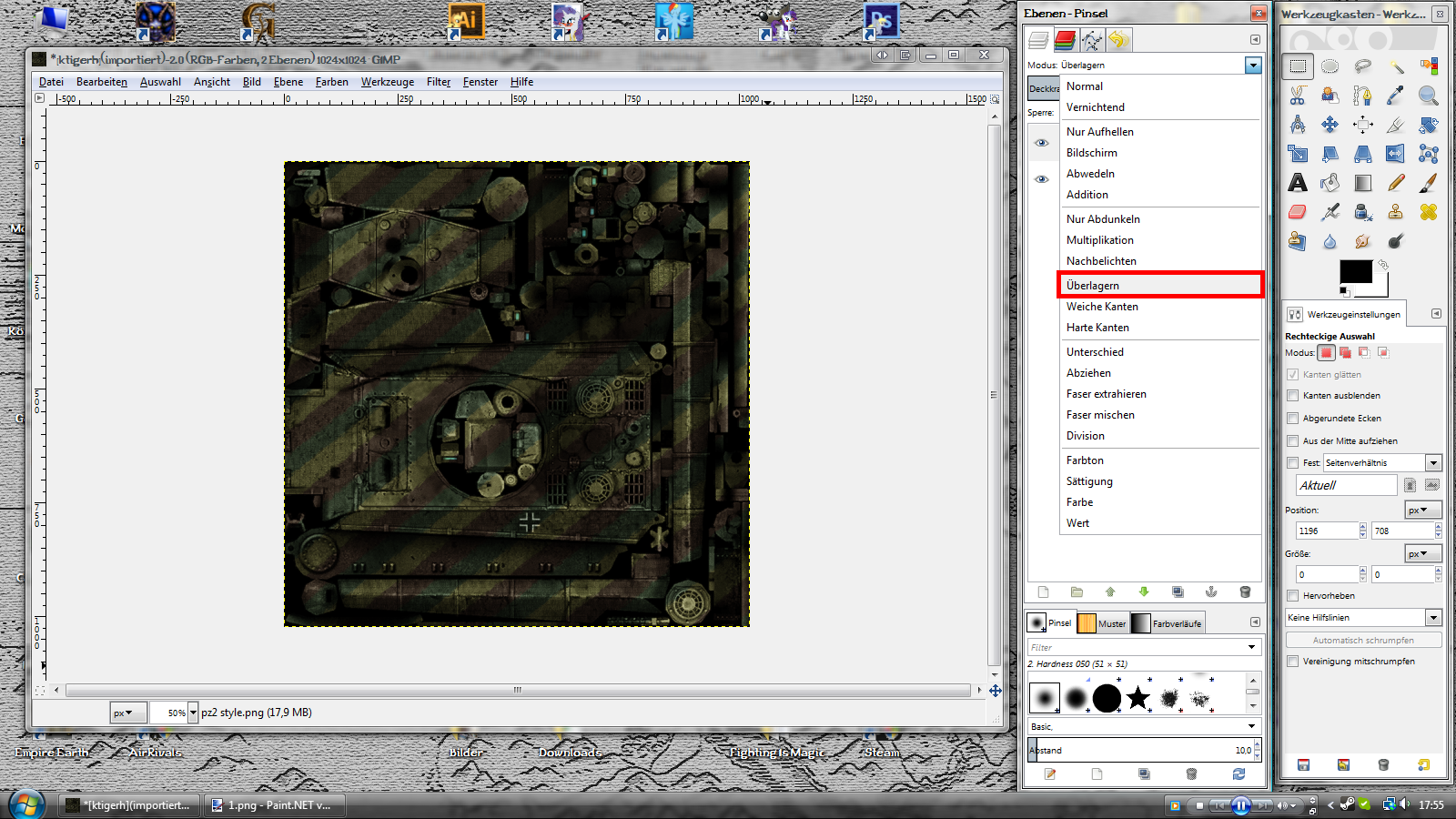 3.
If the it isn't colorfull enough you have to overlay it with the same camo pattern again and choose the "Color-Mode" (Red in the pic). Then decrease the opacityuntil you think it's fine. (Also Red in the Pic)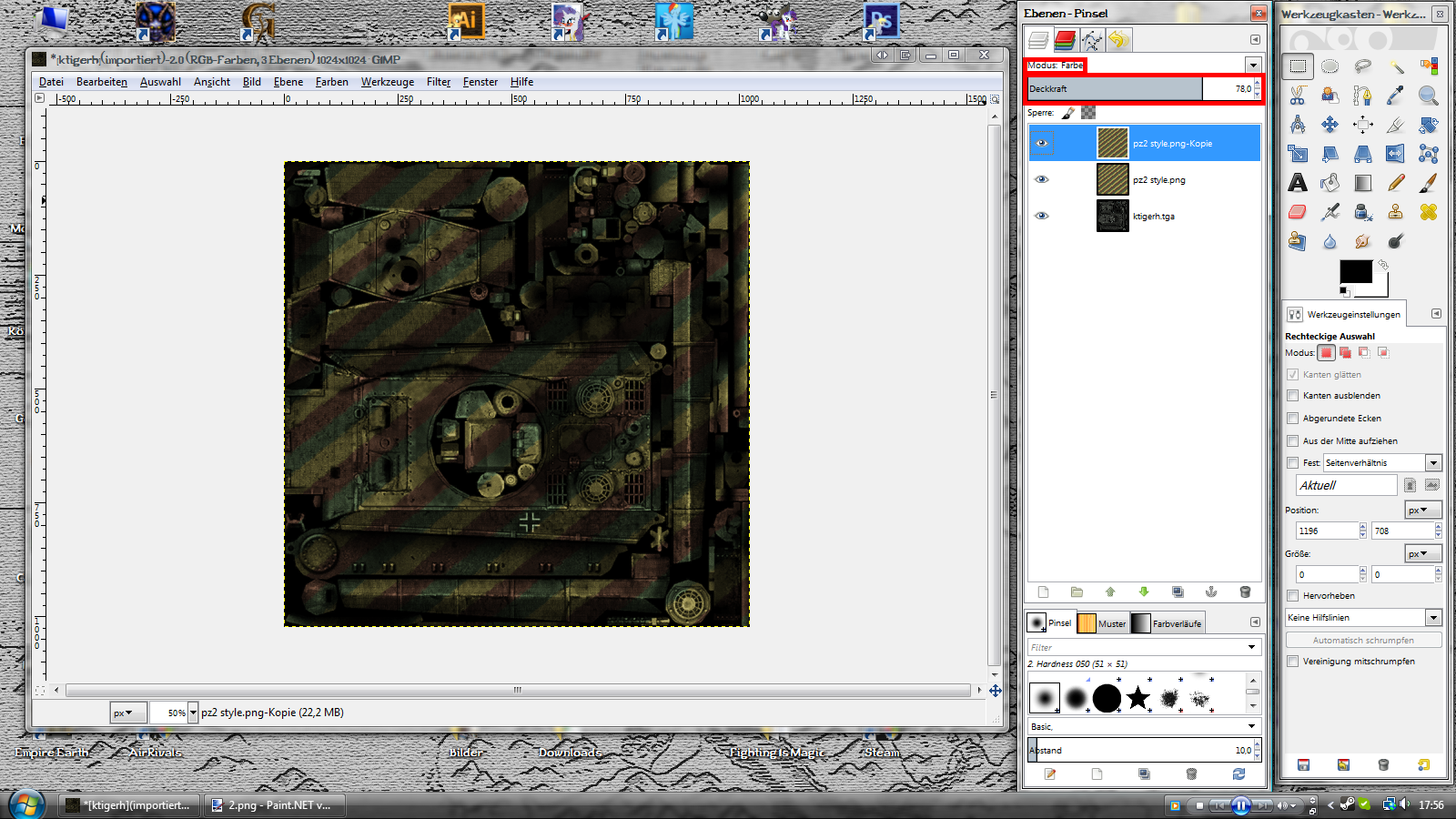 4.
Now cut all the stuff out from the camo-levels you dont want to color. Like in this example the Balkenkreuz (Red Square in the Middle). You will have to cut it out from all camo levels. (Red in the pic. (on the right side you can choose which level you want to edit)).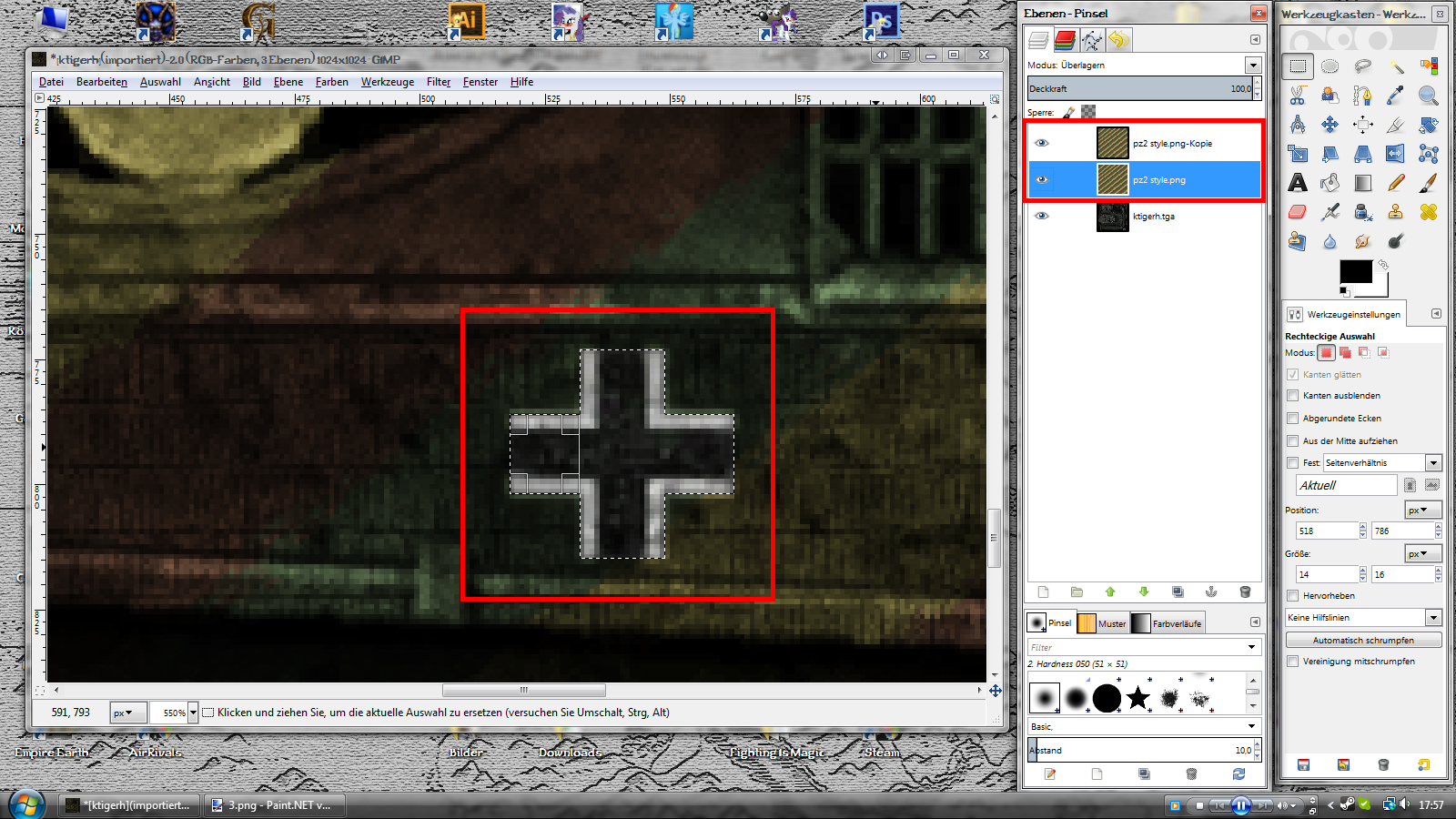 5.
That's it, you got a Camo Skin now!
The Result: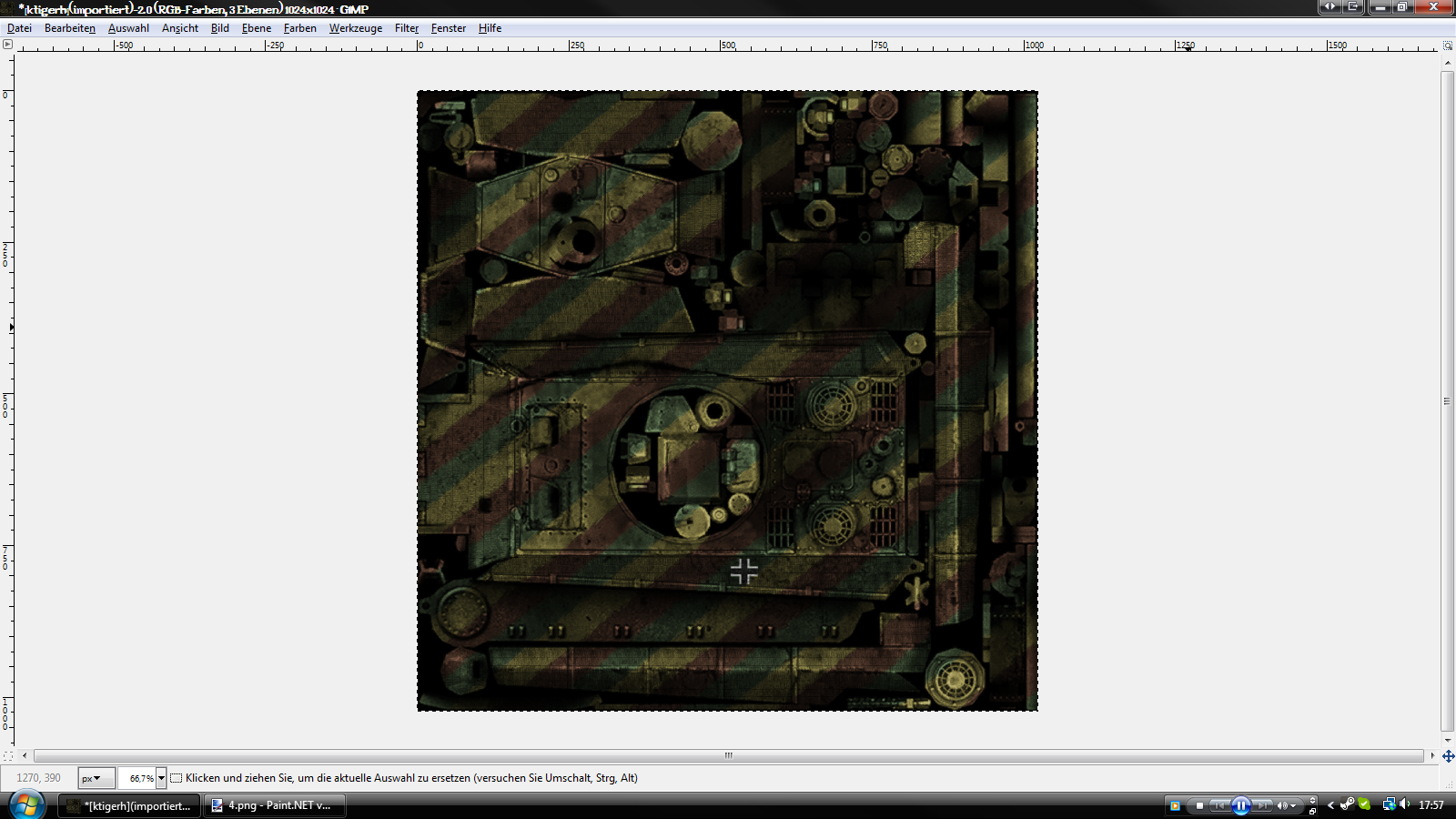 That's it with my Tutorial, i hope it will be helpfull for you! ;)
PS: For questions use the comment-section.