After entering the beta stage of The Tavern we had to fix various details and problems, but one of them caught me yesterday completely by surprise. It involves the basic player's literacy, and to be more specific: the wrong assumption, that an action I though is obvious turned out to not be intuitive at all. We didn't figure it out for a year, until one player, who is not a big fan of RPGs, described to me his experience.
If you are not sure what the "game literacy" is, you may want to watch this episode of Extra Credits first:
Let's describe the problem we encountered. Yesterday, a new player gave a chance to our pre-released build of the game. Since he's not very passionate about RPGs or Visual Novels, he showed us a new perspective of an outsider. And, turns out, early into the game he faced a problem we didn't know exists.
Context: The player enters the tavern with a goal: "speak with the innkeeper". We assumed it's quite an easy thing to do.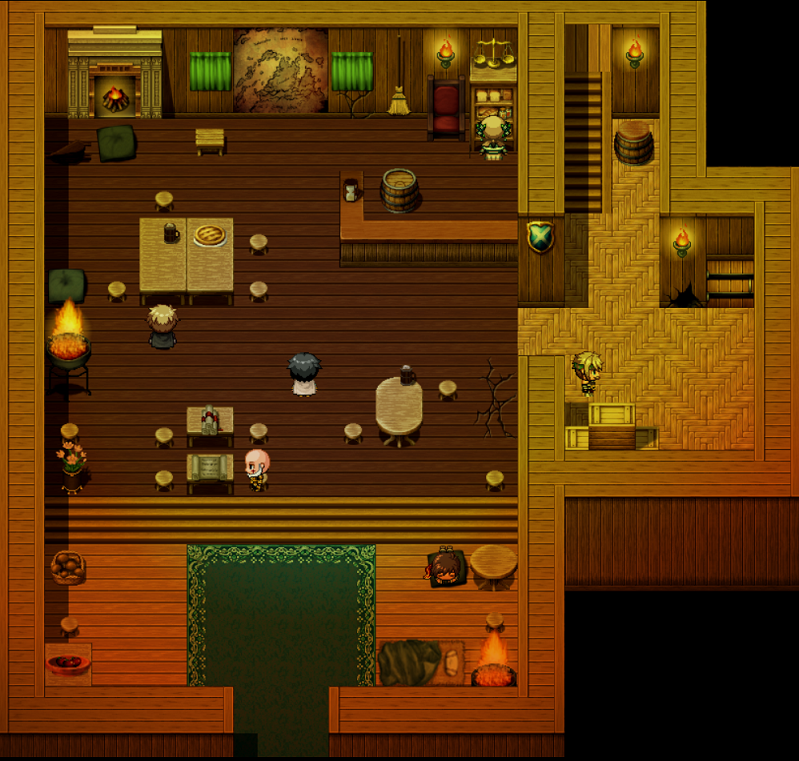 Well, in about 19 out of 20 cases we were right. But yesterday's player experience showed us we were wrong assuming that "interacting with a counter" is going to be obvious for everyone. First of all, the majority of the game interactions is available only during a direct contact with a person/object – and "using" a counter is NOT a direct contact with an innkeeper.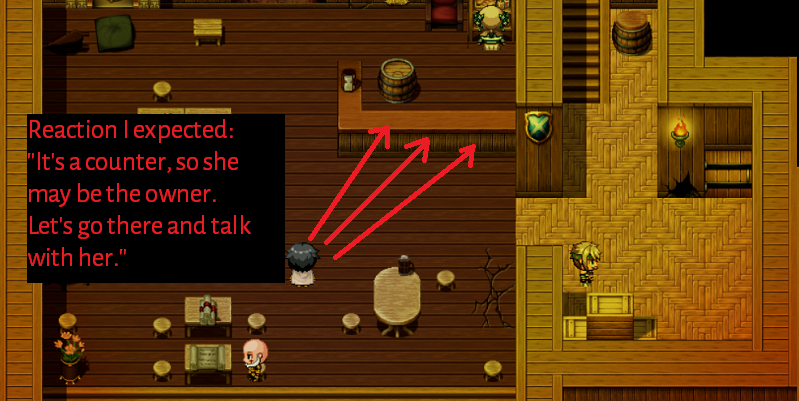 Also – if someone is not a fan of RPGs, tabletop RPGs or, well, drinking in pubs in general, he or she may just not think that speaking over a counter is a basic convention. Also, we wanted to make this entire environment slightly more realistic than in generic high-fantasy RPGs, so the player sees an open space right next to the wall.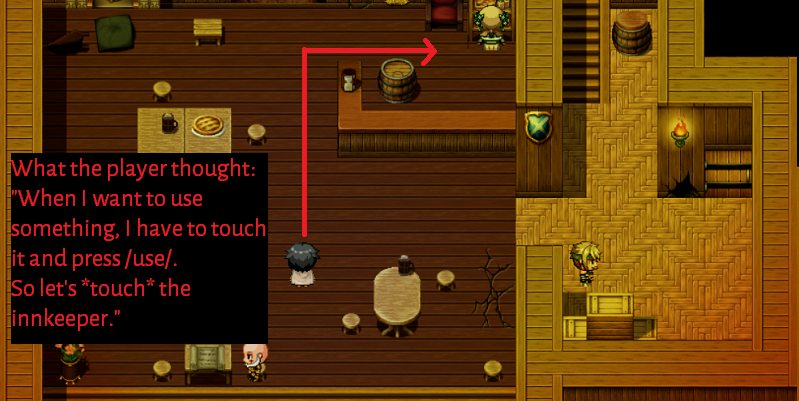 And then: a problem shows up. And in result, the player didn't even speak with the innkeeper at all. He just moved forward. What is not bad and the game could easily carry on, but the player didn't Want to skip this part. He was just confused about how he should do this.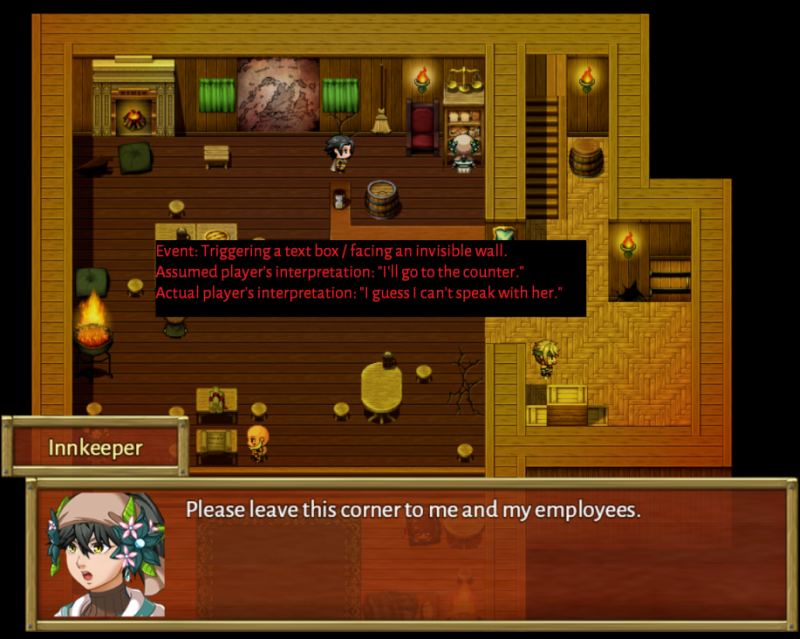 Let's describe the mistake I made while designing this part of the game. I thought that interacting with something that looks like a pub counter is going to be an obvious choice if someone is going to talk with the innkeeper. But the more I thought about, the more I realized it's not obvious at all. It's not a part of basic game literacy. It's a weird and cryptic part of RPG/adventure gaming subculture. Something repeated so many times that I didn't think it through, even though I should.
We had to fix it. So we did: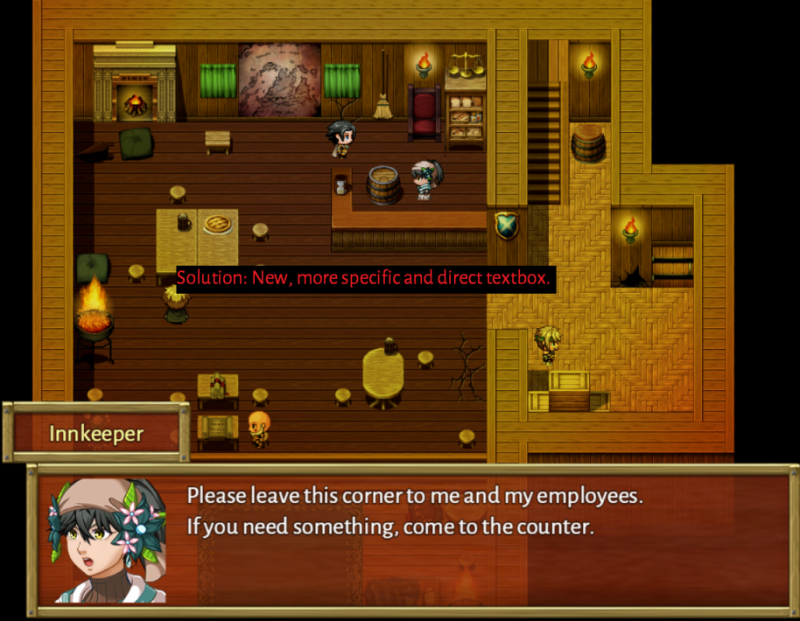 In my next project I can't let this happen. And I have to be sure mistakes like this are not going to be eliminated before our release.
By the way - did you follow our Twitter yet? : )
- Aureus