Everything I do is for the benefit of the universe.
Thoughts of the Zoran.

The name is Zoran Onetooth. All that I do is only for good. Remember these are my children, for I am the Savior of the whole universe from the evil of the great. And I will bring the truth about the fact that Hierarch is not what he claims to be. No, he is not God, and they are all the same. They are an evil force that enslaved the worlds. An ominous and dangerous force that will not stop at anything. Perhaps you associate me as a terrorist and a maniac, but I do it not to intimidate the universe and not for the sake of power. All that I create is for the sake of deliverance from the great horror that has swept all the worlds. I am the Deliverance. I am the only bright power that can withstand monstrous creatures. Yotuns Hierarch and his demons believe that I am a survivor of the mind, a murderer, that sooner or later will be eliminated. But they do not know how strong I am. I will tell you that if you learned about the devilish force calling itself Dark-Lin or Jotun, then I assure you, this is a provocation. All this is a provocation. Dark L'Lin and Hierarch are one. He created this organization so that all sentient beings would think about some kind of horror that enslaves the universe. What did Hierarch himself do? Hid, like a coward! After all, he inspired everyone that his race had long been dead. Hah! Why, she's dead! Do you think that the pyramids found in a thousand worlds are abandoned and abandoned? Do you think ancient cities have long been extinct? And here not! They are not extinct. All the cities that were built by Hierarch in time immemorial, have never been abandoned! They always kept the memory of the ancient evil, which since the time of these enslaved this universe. All that we know about the universe is a lie that can not be trusted. It's up to me to believe. If you hear this radiogram, then you are the light forces. And I collect these forces, in order to prevent Hierarch from enslaving the rest of the universe. After all, we are not slaves! We are not their slaves! We are free beings with our own will and mind! And we are able to resist these creatures. Let Hierarch send out billions of his inventions, hoping to finish us. Let him send out hordes of creepy creatures. We will fight with them! And we will defeat them! For we are light! We are the only hope of this universe. We are the only force capable of resisting creepy creatures. And I am leading these forces! I am the Savior of this universe! And if you join me, you will become the Salvation Army, which will go to war with Hierarch and his henchmen. And we will destroy them all forever! We will end this demonic power. I hope you listened to all my information wisely. And I believe that you will make the right choice! And remember, the choice is yours. You decide who to fight for. For Hierarch and his creations, for the dead gods or for me, the Savior of the whole universe from evil and horror! Together, my children, we will put an end to the tyranny of the false Gods and establish our own order! Together - we are force!
(C)

---

Want to introduce you new faction of my own fantasy universe - Zoran Necroempire.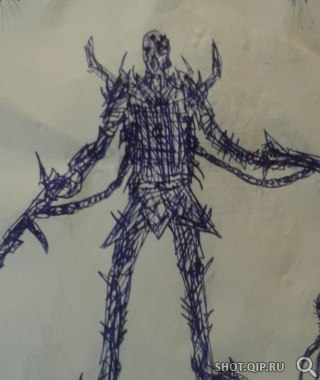 Zoran Necroempire is the state of Yotuns renegades, who are against their masters and also other states. Main leader of Necroempire have name Zoran Onetooth. He is dark sorcerer, who started to be against Yotuns Hierarchy and all his compatriots. His main target - to destroy Yotuns tyranny and make his own power. Army of Necroempire consist of heavy battle machines (automatons), which were developed for Hierarchy. Zoran is genious programmer and technical wizard. He have power of technologies and magic, and this power is can be really cruel for enemies.

Main symbol of the Empire is letter "Z".