In 2aw I have a problem with scaling and zooming. Basically the 2aw battles I fight are at the farthest possible zoom level. This gives me a good overview on all visible units as well as the positions of all command points. I rotate around the battle zone to see everything in 3D.
And than the problem hit me! I am not playing with the ships at all! I am playing with radar dots, ship ranges and icons and its not visually pleasing! Might as well bring out excel. I fear that the epic battles of the game are hidden behind the icons....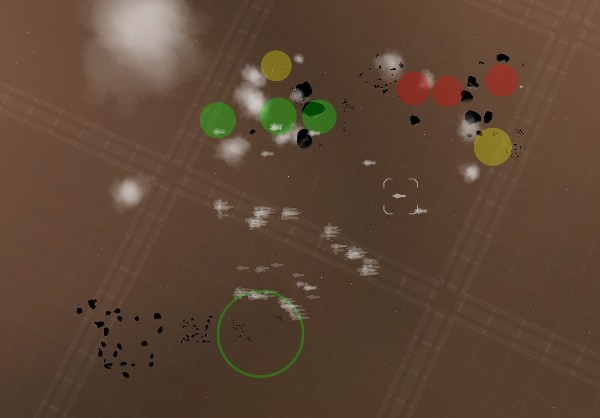 The only time I zoom into the level where i can see the ships and the battles is when I take a screenshot. Its like I am playing with lines and circles but they represent real spaceships which I barely ever see....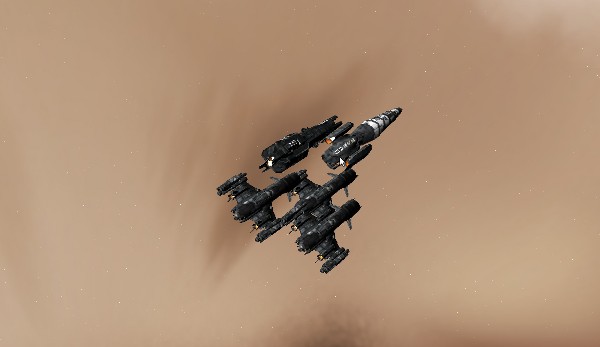 One way I tried to combat this zoomed-out problem is making the weapon ranges and view ranges on ships shorter. Shorter ranges mean that I wont zoom out as much in order to properly place my ships. I can see the ship and its fire range on a single screen, It looks a little unrealistic that a ship could fire only such a short distance but at least you get to see the ships and splosions.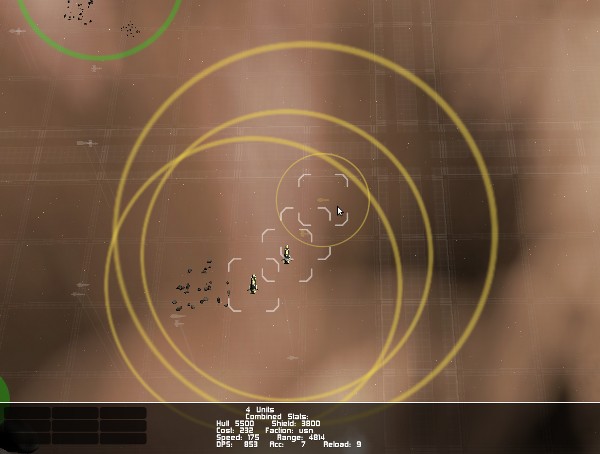 Another way I tried is making the ships slower. At first ships flew clear across the map in seconds. This made positions of individual ships not matter much. Who cares where the ships are if it can be anywhere in seconds? Making them slower gives importance to their position in 3D space and hopefully the player will zoom in to make sure its exactly right.
A kind of a side effect of making the ships look nicer - adding shading, normal mapping, glow, and specular - makes me want to look at them more, zoom in and appreciate the detail better. In a way that also helps to improve the zoomed-out issue, because now the ships are more interesting to look at - so I naturally want to look at them more.
Another idea I had is getting "WASD" or arrow keys movement working as well as the standard camera movement I have now, which is focal points + zooming + orbiting. You can focus on different objects in space, zoom, and orbit around it with the mouse. The "WASD" movement would be different where the player would be more like a first person capsule flying around in space. This hopefully puts the player more where the action is.
One drastic approach I can still try out is simply limiting the zoom level. Games like Homeworld, DoW2, and WiC have done this, to make sure you see the action. Games like Supreme Commander and Sins of Solar Empire do not have a zoom cap and they also suffer from the icons problem. Putting a cap on the maximum zoom level is restricting, but maybe neccesary.
This is the maximum zoom level in HW2 while not in the sensor manager.